Indian Super League
ISL 2017: Kerala Blasters looking to sign Keziron Kizito amidst contract issues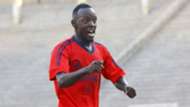 Indian Super League (ISL) side Kerala Blasters are looking to sign Ugandan midfielder Keziron Kizito for the fourth edition of the tournament that kicks off on November 17. The former Vipers player was part of the pre-season squad which trained at the Marbella Football Centre in October.
The Kerala-based club had only signed seven foreign players during the recently concluded transfer window despite the ISL rules allowing a maximum of eight possible foreign recruits. Rumours began spreading about an eighth signing when Kizito was pictured along with Kerala Blasters players during the club's pre-season in Spain.
However, the Uganda-born player is still under contract with Kenyan Premier League side AFC Leopards. Speaking exclusively to Goal, the Kenyan club's chairman Dan Mule confirmed that the player has another year left on his current contract but will be allowed to leave if contractual agreements are met. Mule also revealed that the player flew to India without the permission of his parent club but dismissed the possibility of taking legal action.
"We all know he (Kizito) disappeared, nobody gave him permission to travel to India and this is something that has not gone down well with us. As a matter of fact, we are still contemplating whether we should take disciplinary action against him or not; if we decide to take action, what will we gain as a club? Nothing!"
Kizito has since agreed to sit down with the club he is currently contracted to and sort out any issues regarding his contract before catching the flight to India. Kerala Blasters are now faced with the task of reaching an agreement with AFC Leopards over the player's signature before the end of the next transfer window in January.
"I have talked to Kizito, he is in Uganda currently, he will come and we will sort out contractual issues. There was a buyout clause in the agreement we had and it is high time we discussed how much the club will get from his departure. It has to be something of value considering he has a contract with us running until next year." revealed Mule.
It is highly unlikely that Kizito put pen to paper already following AFC Leopards chairman's revelation that the player is still under contract with the Kenyan club. However, Kerala Blasters can reach an agreement with the player and the club on a move in January, when the transfer window re-opens. 
Goal's attempts to speak to Kerala Blasters CEO Varun Tripuraneni and assistant coach Thangboi Singto were in vain. The article will be updated as and when they respond.