ISL 2017: ATK's Teddy Sheringham - Delhi Dynamos should have been 3-1 up against FC Goa
ATK coach Teddy Sheringham is of the opinion that Delhi Dynamos are a fine side despite them having won only one of their five Indian Super League (ISL) matches this season. He further stated that the Delhi outfit should have been winning the game 3-1 in the first half against FC Goa but eventually lost 5-1 due to mistakes made by their defenders.
"I watched Delhi's match against Goa; Delhi could have been 3-1 in the first half. They made two silly mistakes in injury time and then in the end of the first half which cost them two goals and affected them. It was Delhi who were the better team in the first half without a doubt but ended up losing 5-1. So, mistakes and scoring goals changes games. I won't be taking this game easy because I know Delhi can play this game," said Sheringham.
Eugeneson Lyngdoh has been ruled out for the season after picking up an injury in their game against Jamshedpur FC. Sheringham lamented his loss as he expected him to play a crucial role in their season.
"We've missed Eugeneson (Lyngdoh) quite a bit. He's been an outstanding player for me; he's been a fantastic leader of the Indian boys. He leads by example. He's got a bad injury and I'm devastated for him that he won't be playing the season. He had a big effect on our team when he started this season very well. I was hoping for bigger and better things for him this season but he will be out for a while," he said.
The last time ATK played at the Salt Lake Stadium they went down 4-1 to FC Pune City. Sheringham wants his team to put the loss behind them and start afresh.
"We haven't won on our home ground but this is our second game (here) and so no big pressure. We know we need to start winning on a regular basis if we are to achieve anything in this championship. It was fantastic to get a win finally after how we performed in our first four games. We worked harder and battled; we did what we had to do to win the game.
"We are always getting injuries so there are still injuries in our squad. I don't really want to tell the opposition what our injuries are because they will prepare accordingly," he mentioned.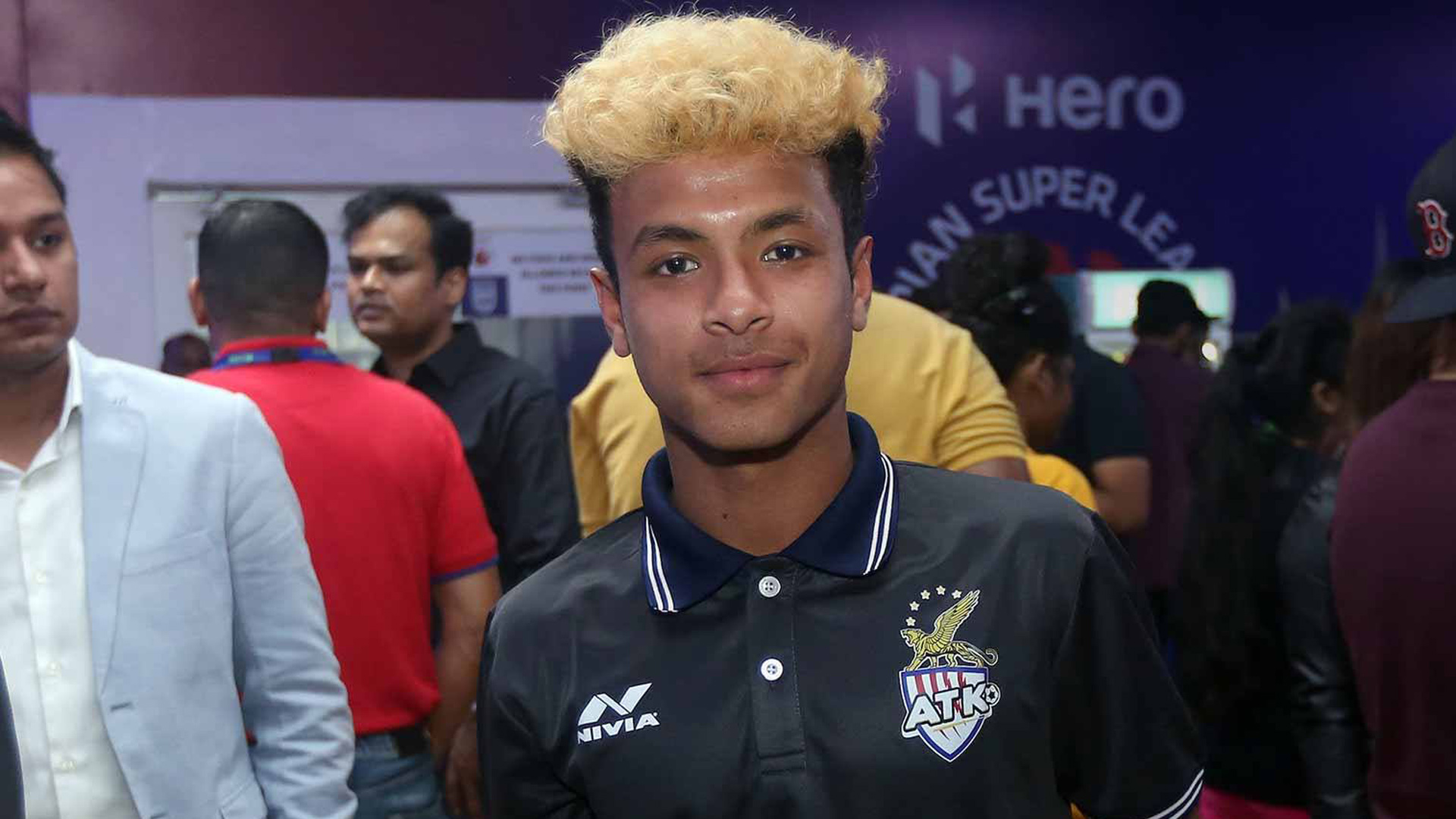 Sheringham also praised Komal Thatal, the former India Under-17 player, who has joined the ATK squad but hasn't been registered to play in the ISL.
"I'm certainly prepared to change players around - put people in, take people out. We've got real quality in our scorers. I have been excited by the work of our Indian players. I won't be afraid to change things by putting them in whenever needed.
"Komal (Thatal) has been training with us for the last week. He is only a little lad but has got a great attitude. He's an outstanding candidate for the future. He has got good awareness on the pitch and some lovely skills. I'm enjoying my time with him," he signed off.