ISL 2017-18: Kerala Blasters' David James: There is still opportunity to bring in players
Following a loss to FC Goa at home last week, Kerala Blasters will now lock horns with the bottom-placed Delhi Dynamos on Saturday.
The Kochi-based outfit has added Icelandic striker Gudjon Baldvinsson whose inclusion in the side would bolster the attack, according to head coach David James. Further, the coach also hinted at the possibility of more signings.
''He (Gudjon Baldvinsson) is ready. He gives us a definite other option going forward. He is a very accomplished player in Iceland. With the transfer window still open, there is still an opportunity to bring in players,'' said James.
James further stated that facing any side in the middle of the season is challenging but his troops are focused on their plan. He also praised his players for their displays so far.
''Going into any club in in every league mid-season, it will be equally difficult. We have got six games, we plan to win six matches. As a fan, I have enjoyed the quality of footballers I have seen at the club, '' expressed the 47-year-old manager.
The Indian Super League (ISL) has often been criticised by managers this season for its tight scheduling of matches. The Blasters boss was no different with his comments.
''I did a quick scan of fixture list after the last match. I don't think any club had the four-game run that we had. There are teams in the league that have had at least four days between games. Ultimately, we have got to deal with what we have got to deal with,'' he stated.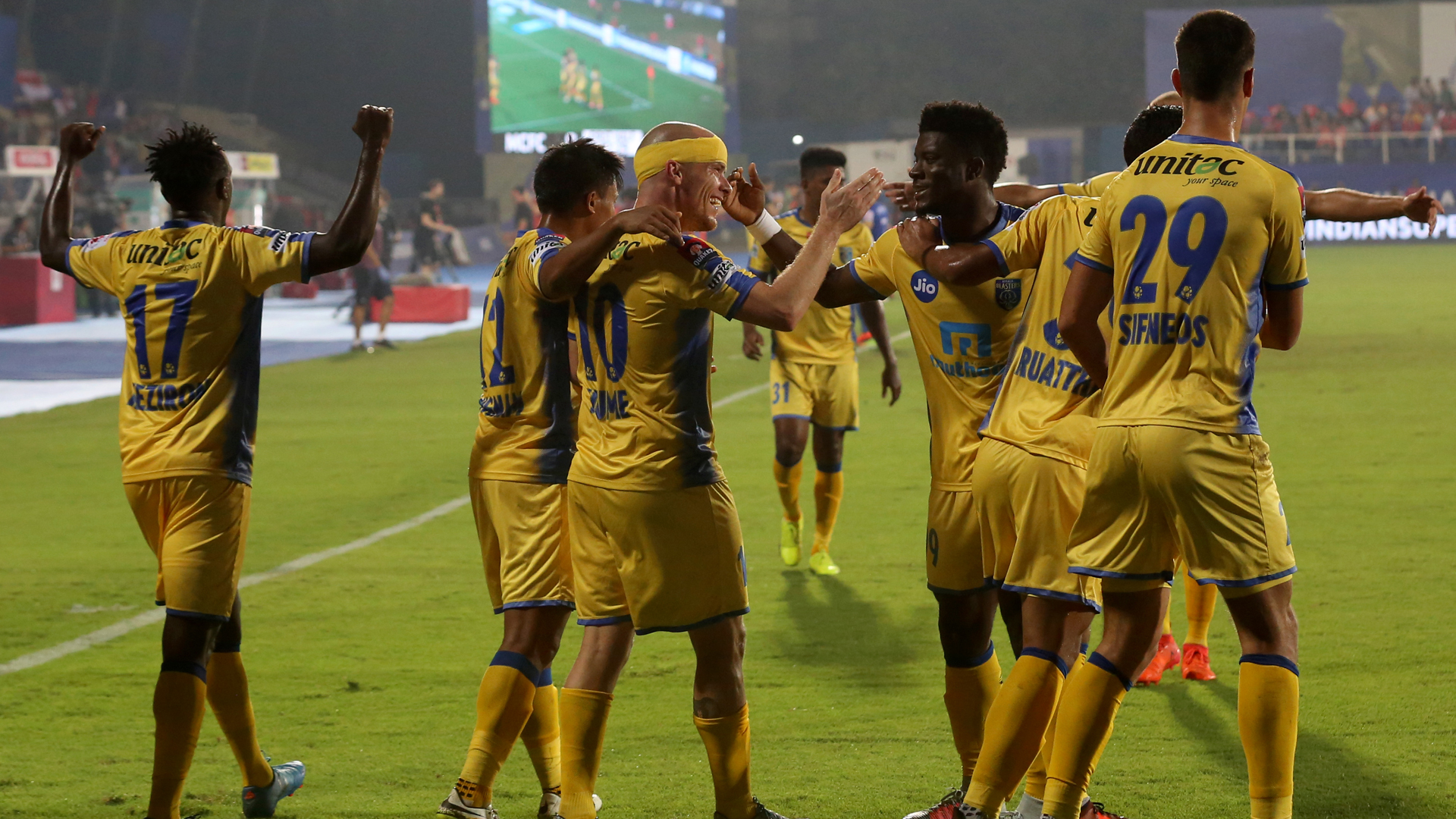 Defender Rino Anto has been substituted off the pitch on several occasions due to injury concerns. On being questioned about his fitness, the former Liverpool goalkeeper answered that the tournament format physically drains players as was seen on Thursday evening where ATK lost three players to injury against Chennaiyin FC. 
''I was watching the last evening's game of ATK and I could see that the league is physically and mentally difficult for a lot of players. When you are travelling around the country for extended periods of time, there is a toll on that. It is paramount that players are fit at the beginning of the season.
"I wasn't here at the beginning, I also don't know what they did. I do know that we have a system to keep the players fitter. Knocks will always be a big factor in the way that the team performs. We plan to score more goals than them,'' he revealed.
On January 20, while speaking to Goal, former Kerala Blasters gaffer Rene Meulensteen launched severe criticism at captain Sandesh Jhingan for his attitude and involvement in a late night party after the match.
While speaking on the same, David James commented, ''We can't just tell everybody our business. It is a testament to the Indian Super League that the story (Rene Meulensteen's comment on Sandesh Jhingan) becomes a global news. That is part of the progress.  What happens to the team should stay in the team.
"What they (coaches) speak after they have been somewhere else is up to them. If I have got a problem with someone, I will speak to them,'' said the Englishman.