Euro 2016
How Sterling became Liverpool & England's MVP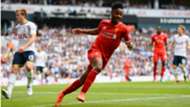 COMMENT
By Richard Jolly

What a difference a year has made. It is not a novel observation but, for Raheem Sterling, it is a pertinent one. Twelve months ago, he wasn't in the Liverpool team. Sometimes he wasn't even deemed the best winger on their bench.

Now he is both Liverpool and England's best player, charged with accelerating into the voids left by the sold Luis Suarez and the end of the supposed Golden Generation respectively. It is a startling rise. Perhaps the presence of mediocrity elsewhere in both sides makes Sterling stand out more. It also adds to the pressure on a player who doesn't turn 20 until December.
 
Some would disagree with the suggestions Sterling is the pick of the pack for club and country. After all, Daniel Sturridge scored 21 league goals for Liverpool last season. Yet go back to the opening weekend win over Southampton and the striker had to take second billing to Sterling. He has not generated the most headlines at Anfield this season. That would barely be possible with Mario Balotelli at the club. Yet for all the focus on the eccentric Italian, he was upstaged on his debut. Sterling was the star man again in the 3-0 win at Tottenham, both Liverpool's and his best display of the campaign. He was scintillating.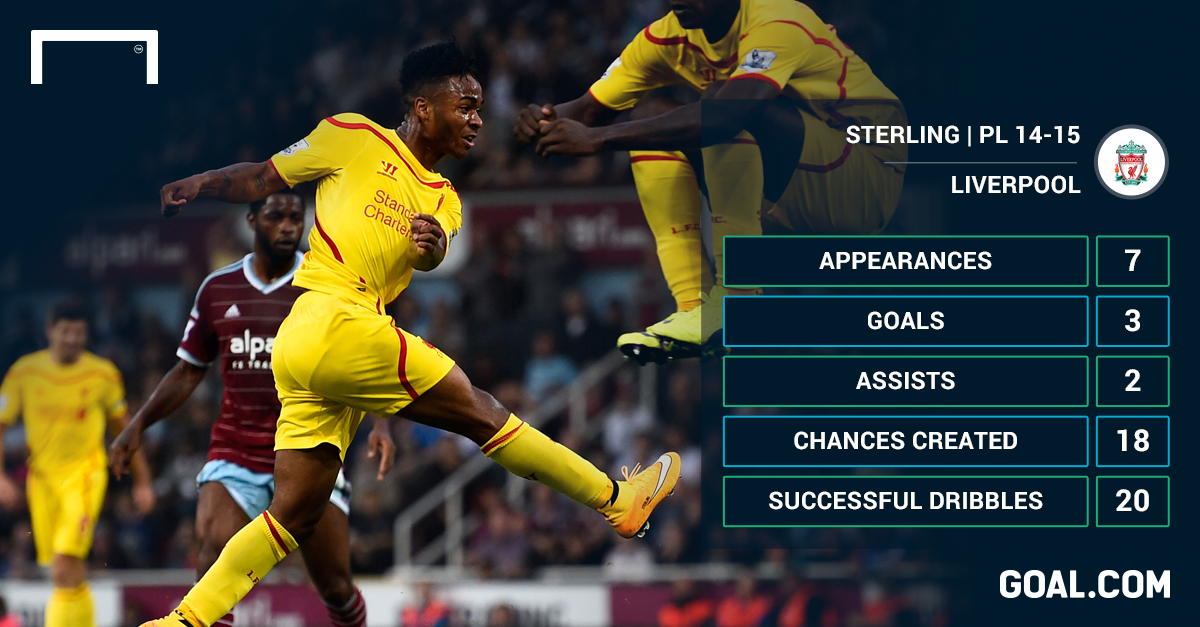 The moral of this season is that when Sterling struggles, Liverpool suffer. When he performs, they can prosper. And when he doesn't even start, they lose to Aston Villa. Brendan Rodgers tried to rest him then. He decided he couldn't take the same risk versus Middlesbrough, so Sterling played the full 122 minutes. A year ago, he went six weeks without a game. Now the problem is not that the teenager is playing too little, but that he is used too much.

Liverpool have won one club-versus-country dispute, over Sturridge. Another may beckon over Sterling. Because while Wayne Rooney is the figurehead, the footballer with almost 100 caps and over 40 goals, Raheem represents the rising force while Wayne has to disprove theories he is on the wane.

Roy Hodgson will deny it but actions can be eloquent and there was a symbolic significance in installing the younger man in a central role against Italy, especially with Rooney reduced to manning the left flank. The Manchester United skipper subsequently reclaimed the No.10 role against Uruguay and was then awarded the captaincy but this amounted to a sign these particular times are changing.

So are the tactics. A breakthrough afternoon in Sterling's career came at Old Trafford in March. Liverpool's 3-0 win was notable for Rodgers' decision, for the first time, to start Sterling at the tip of a midfield diamond. He brought a winger's dribbling skill to the middle of the pitch, making him the scourge of slow midfielders and centre-backs alike. Now Hodgson, too, has reshaped his side around Sterling. Where Liverpool led, England followed. The diamond was implemented in Switzerland last month. Sterling, once again, was the designated flair player in a deadly side. Hodgson's old-school use of 4-4-2 in Euro 2012 made him look like an anachronism. Suddenly he latched on to a progressive idea. That is the difference only certain players make; they force managers to change their thinking.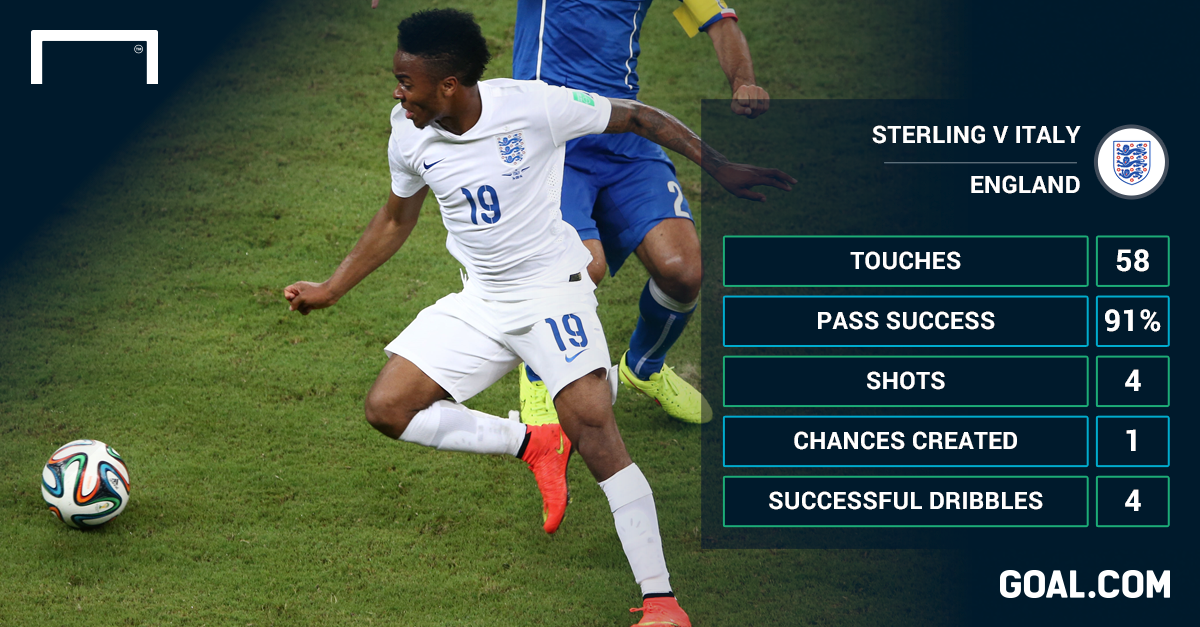 Like those other teenage sensations, Michael Owen and Rooney, Sterling became England's most important player while still the youngest in the side. The difference is one of eras. The two strikers came of age when there were stellar midfield talents to support them. They were propelled to prominence by tournaments when England departed with many a plaudit, courtesy of Owen's dazzling displays in the 1998 World Cup and Rooney's buccaneering efforts in Euro 2004.

The context has changed, as Sterling's experiences show. He was outstanding for the first hour against Italy but England still exited the World Cup without a win. He was thrust into the position of saviour partly because of the lack of alternatives. Like John Terry and Ashley Cole, Steven Gerrard was born in 1980. At 34, he still shouldered a huge burden until his international retirement partly because, Rooney apart, very few high-class players were born in the subsequent eight years. Instead, England skipped a generation, a thirty-something giving way to a teenager as the heart of many a hope.    

Yet go back 12 months and Sterling's only league start before December came at right wing-back – a position where he has not begun a game before or since – which, in itself, was a sign of how Rodgers correctly assumed Ian Holloway's Crystal Palace posed no threat to his side. Rewind 355 days and Victor Moses was preferred in the starting 11 and then Luis Alberto was brought off the bench before Sterling when Liverpool needed a goal at St James' Park. It would be inconceivable that would happen now, and not just because only one of them is actually in the Liverpool squad.

For those wondering what Alberto is up to, he is on loan at Malaga. There's no need to ask where Sterling is now. The reserve has been reinvented. The understudy is now irreplaceable.