Manchester United
How Mourinho's Alexis Sanchez plan risks falling apart at Man Utd
11:00 AM GMT+4
25/09/2018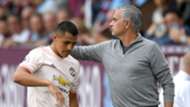 When Newcastle United attempted to sign Wayne Rooney from Everton in 2004, Sir Alex Ferguson knew he had to pounce.
The legendary Manchester United manager had hoped to make a move further down the line for the England prodigy, but was forced into doing a deal ahead of his planned date, paying £27 million ($48.6m) for a player who would become the club's record goalscorer over the next 13 years.
To some, Jose Mourinho's decision to usurp Manchester City and snap up Arsenal's Alexis Sanchez in January 2018 was a similar move. Just as Ferguson couldn't afford for Sir Bobby Robson's challengers to get their hands on the man of the moment, the Portuguese did not want Pep Guardiola to sign perhaps the Premier League's most explosive forward.
But whereas Ferguson had been keen to nail down Rooney's signature sooner or later, United's sudden interest in Sanchez came after a long pursuit of the Chile international by the team on the other side of town.
City could easily have made their move the previous summer with United just standing by and watching, leading many to wonder whether the Red Devils' late swoop was far more about stopping City than it was about finding Sanchez to be the right fit.
Add in the fact that United already had Anthony Martial and Marcus Rashford vying for a spot on the left-hand side of the attack and there were plenty questioning the wisdom of the decision to commission a deal worth almost £400,000 per week for an apparent afterthought.
"Alexis is one of the best attacking players in the world and he will complete our very young and talented group of attacking players," Mourinho said after United had confirmed the coup, which also saw Henrikh Mkhitaryan depart for the Emirates Stadium.
"He will bring his ambition, drive and personality, qualities that make a Manchester United player and a player that makes the team stronger and the supporters proud of their club dimension and prestige."
But eight months on, Sanchez has so far delivered few of those attributes and far too rarely. He has netted just three times in 23 appearances and tallied only seven assists over the same period, with two of those coming on his United debut at Yeovil Town in the FA Cup.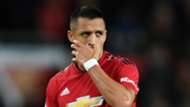 Saturday's 1-1 draw against Wolves at Old Trafford was the latest showcase of how little the 29-year-old has been able to offer, as he turned in a performance which was spluttering at best, anonymous at worst, and brought to an end with 30 minutes still to play and United in need of a winning goal.
This was clearly not what Mourinho had in mind for Sanchez. Whatever the main motivation for signing him back at the beginning of the year, this was a player whose potential contribution was unquestionable.
The dynamic pace on the ball, the trickery in possession, the fearlessness in taking on opponents were all assets which United should have been able to take for granted when adding the former Udinese and Barcelona man.
One drawback which Mourinho identified was the disorientation that comes with signing for a new club midway through the season.
"At the general level, what I can say is myself and the Manchester United board, the owners, we don't believe a lot in the January market," said Mourinho. "What we believe really is there are some players in the football world if you have the chance to sign them in January, March or July, you have to try and that's it."
To that end, it was considered that 2018-19 would be when United started to see the best of Sanchez. With a free summer for the first time in nine years, after the club successfully petitioned the Chile national side not to call him up for friendlies, and no World Cup to attend, there was a belief that he would come back for the new season with a spring in his step.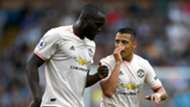 And after he was initially delayed by an issue obtaining a visa for United's U.S. tour due to his previous tax problems in Spain, Sanchez enjoyed a positive pre-season as the spearhead of a 3-5-1-1 formation in the absence of Romelu Lukaku.
While Mourinho spent much of the trip complaining about his lack of star players, his highest earner was threatening to deliver exactly the performances expected of him.
But as soon as Rashford, and then Lukaku, returned for duty, Sanchez was bumped back to the left of attack and has struggled ever since. A niggling injury saw him miss the loss at Brighton and sit out the first 55 minutes of the home defeat to Tottenham, but even in playing a part in the wins against Burnley and Watford he was effectively a passenger.
There have been few attempts to burst beyond defenders, he has found the congested final third to be an issue all too often and his possession loss statistics – while normally exaggerated for attackers who look to take risks – have hardly helped in his attempts to win over the doubters.
Former Arsenal and England striker Ian Wright told the BBC on Monday that he believes Sanchez's malaise stretches back to before his transfer north.
"Coming to the end of his Arsenal time he was playing in a fashion that made you think he just wants to get away," said Wright. "His body language was bad, he was throwing his arms about and he was doing exactly what we're seeing him do now. He's giving the ball away, every now and again he can still create something and put the ball in the box.
"But the fact he had his first rest in nine seasons and he had a pretty good pre-season made me think he was back but it's not happening for him. I don't think he can warrant a place at the moment when you've got Rashford and Martial waiting to play."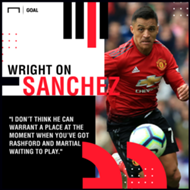 There is, of course, plenty of time for Sanchez to turn his form around when you consider he is just six games into the first full season of a contract due to run until at least 2022, and United are not admitting to a heightened concern just yet.
But when he is earning the kind of sums he is at Old Trafford there is bound to be a shorter leash in the minds of fans and critics alike, and questions are coming in thick and fast.
Mourinho clearly had it in his mind from the start for Sanchez to play off the left, but that has simply not worked to this point save for his performance in the FA Cup semi-final win over Tottenham in April. And we all know that the Portuguese is the kind of manager to favour a player of Lukaku's skill-set at the head of his attack, rather than somebody like Sanchez.
So, it is very possible that a rethink could be in order very soon unless something begins to click for Sanchez. Many of United's players have looked far more settled of late since Mourinho changed the shape to a 4-3-3 in spring, but Sanchez is not one of them and it is beginning to feel like a real concern.
Could Jose change things up to move Sanchez into a more central spot? Might he simply switch him to the right flank on which he succeeded with Udinese and Barcelona?
Or will we start to see the Chilean used far more sparingly in the future regardless of his status as the Premier League's best-paid player?
While presumption of the latter remains premature, it is now a growing possibility for a player who is still a long way from hitting his stride in a Manchester United shirt. This was not what Mourinho had in mind.