Cristiano Ronaldo
Heroes come in different forms - local champions adopt work ethic of Ronaldo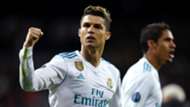 "Hard times don't create heroes. It is during the hard times when the 'hero' within us is revealed." 
There are a few heroes in the world who can match Cristiano Ronaldo's excellence, especially on the football pitch. 
The Real Madrid icon has scored more than 360 goals in less than 350 games and holds the record for being the Los Blancos' leading goal-scorer of all time. With a bulging, hard-earned trophy cabinet that attests to his appetite and ability to deliver, there is no doubt that the Funchal-born star is a champion.  
Yet, are there many champions akin to Ronaldo – pushing the boundaries repeatedly and setting new records – readily available to be looked up to?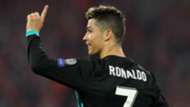 Clear MEN seeks to dispel that belief. According to the brand, one needn't call upon any superhuman ability to achieve the feats Ronaldo has done on the pitch with his club. In fact, all one needs to succeed is to be resolute in the face of obstacles, an undying passion and sincere effort to successfully accomplish your goals. 
From humble beginnings to super stardom, Ronaldo's approach to success has been one of focus and dedication. Much like Clear MEN's commitment to formulating the perfect solution to men's hair care needs, the number 7's motto has always been to strive for perfection and being the best in the world. 
In an engaging commercial for Clear MEN, three different men from different spheres of society, come together for their love of football and Ronaldo.
Throughout the four-minute video, the protagonists can be seen juggling their professional and personal life with acute balance, which sees them thrive where it matters on the pitch – just like the man they seek to emulate – Rocket Ronaldo.
They are impeded in their quest to enjoy football. Kittisak, a boy from the rural Bangkok sois loves to dazzle with the ball at his feet, but has to help his hardworking parents at their food cart. He is reprimanded by his father in an instance and made to wear the apron ahead of a busy day's work.
Easily the most startling sight of the film, He Yi Yi is a differently abled footballer who is up against athletes. He is able to compete with them, even while vying for 50-50 balls.
He is amazingly sharing the pitch against able-bodied opponents and, despite being on a crutch, glides across the pitch at pace and even out jumps others to win headers. He uses his crutches to move at pace despite his challenges.
Dimitrov, a Russian carrying the worn-out face of your usual laboured banker is chained to a corporate job and needs to spend long hours at the workplace, while his heart lies on a football turf which is overlooked by his office.
The trio's ambition, as they defy impediments that obstruct their way in enjoying football, shines through. The film repeatedly cuts between the trio copying various training exercises and routines that Cristiano Ronaldo depicts, such as sprinting, keep ups, rope training, swimming including Kittisak even managing to shoot straight through a blazing goalpost.
At the same time, all three maintains order and regimen in their personal lives.  But what is evident here is that none of them use the obstacles they encounter as an excuse to give up on their dream. 
The trio, just like Ronaldo, uses the tried and tested Clear MEN's "Cool Sport Menthol" shampoo, which helps them get ready for their individual big outings - something they've been training rigorously for. It helps them washes away any lingering doubts on their ability, cools their tension down and aids them in preparing for the game in the right frame of mind.  
Confident in themselves, the three protagonists put their skills to good use in nutmegging opponents and heading further in search of their dream to be winners. 
All three score impeccable goals, much like their idol Ronaldo. Kittisak executes a perfect Rabona that beats the keeper, as his parents are in attendance. He hugs his once angry but now proud father after the winning goal.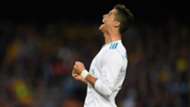 Dimitrov's skills are on full display as he negotiates one challenge after another like Ronaldo at full tilt and bludgeons a shot past the opposition keeper. Yiyi, meanwhile, executes a perfect volley despite being on crutches and surrounded by opposition defenders, to leave them reeling.
The trident eclipse doubts they may have had about themselves and by displaying the ultimate amount of drive and defiance to naysayers they prove that one can be their own champion. 
A champions is someone who never doubts himself despite difficult situations. And everybody can be their champions, provided they have the willpower and character to plough on in search of their goals. 
With the World Cup drawing closer, this is the time Champions rise up from the ashes of a trying football season and aim to elevate their national teams to the plinth of glory that will see their names recorded into history books. 
The ilk of Ronaldo and company will likely focus on ensuring they build an enduring legacy by becoming their own champion on the grandest stage of them all.