African All Stars
Have NFF given the biggest clue yet that Tammy Abraham to Nigeria is a done deal?
11:54 PM GMT+4
22/09/2017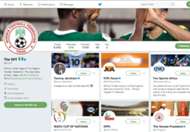 Have the Nigeria Football Federation just dropped the biggest hint yet that Tammy Abraham is yet to sign up for the Super Eagles?
On Friday, the federation's official @thenff Twitter handle followed Chelsea wonderkid Abraham—who tweets at @tammyabraham—in something of a strange move considering the recent comments from the on-loan Swansea City man.
Earlier in the week, NFF President Amaju Pinnick revealed that he'd had a meeting with the hitman in London and told reporters "authoritatively" that Abraham had agreed to play for Nigeria, despite being an England youth international.
Pinnick suggested that his relationship with the youngster's father helped Abraham to make his decision, although the forward appeared to have other ideas.
On Thursday, Abraham said that he had informed the English FA that we was still available for the Three Lions, and while that doesn't rule out the possibility that he could yet represent the Super Eagles, the wonderkid's later comments appeared to kill any Nigeria spectulation.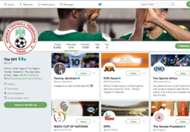 "Contrary to reports in the media I would like to clarify that I have not agreed to switch my national team allegiance," Abraham began.
"I can confirm I met the President of the NFF after our last game against Tottenham at Wembley on Saturday given he is a friend of my father.
"However, any suggestion that I have made a decision to change my international representation is incorrect and wide of the mark."
While the situation threatens to damage Abraham's relationship with Nigeria fans—and certainly leaves Pinnick with egg on his face—could the NFF's latest social media activity suggest that there's still hope the former Bristol City starlet could represent Nigeria?
Certainly, it appears unlikely that the federation would follow the attacker if they believed he wasn't interested in representing the West African giants.