FIFA 19
FIFA 19 Premier League bargains: Best Ultimate Team cheap buys under 5,000 coins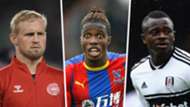 The ridiculous amount of money in the Premier League means every club in the league can attract big names signings, every squad has some quality.
Which in turn is good and bad news for FIFA 19 Ultimate Team fans. The popularity drives up the cost of Premier League players in the FUT market, meaning any player with good stats will be forced to an outrageous price. At the same time though, with how competitive the league is there are plenty of excellent players, even outside of the top six clubs.
Whether you're looking to create a Premier League team or you're already planning your starter squad for when you get FIFA for Christmas, we have you covered. Here are the top five FUT bargains in the Premier League, all of whom you can pick up for under 5,000 coins each.
---
Kasper Schmeichel - 84
---
Budget goalkeepers don't get much better than this, with an overall of 84 but a price of just 2,500 coins, Kasper Schmeichel is a fantastic pick up.
The undoubted highlight of this card is 88 reflexes which in-game makes Schmeichel feel much better than most goalkeepers. Whether it's stopping longshots or in one on one scenarios, the Dane will pull out sensational saves which could be the difference between a win or loss.
His main weakness is handling with a rating of only 77 but rebound goals don't appear to be as common in FIFA 19 so it shouldn't be an issue. The rest of the Leicester City man's stats are solid too with 83 diving, 80 positioning and 82 kicking.
---
Antonio Rudiger - 81
---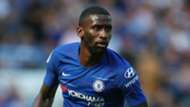 While Chelsea this season have an uncharacteristic focus on attacking, they still have some excellent defenders at the club. Antonio Rudiger has become a regular starter at the London club and will soon do the same for your FUT squad.
The 81-rated defender will only cost you around 2,400 coins but will be worth every penny. Standing at 6'3" the German is an imposing presence and will cause any attacker a hard time with 90 aggression and 80 strength. His 73 pace is pretty good for a centre-back, meaning he can get close to strikers before making good use of his 81 sliding tackle and 84 standing tackle stats.
And for those who like to play it out from the back, his 75 short passing should be more than good enough to start your transition into attack.
---
Jean Michael Seri - 82
---
What a wonderful card this is and somehow only costs around 1,100 coins, probably because people only look at his 76 pace.
Jean Michael Seri is an incredibly talented footballer and is a pleasure to use in FIFA 19. On the surface, this card doesn't look like anything special with 81 dribbling, 71 shooting, 73 defending, 82 passing and 73 physicality. But once you see some his in-game stats, you'll understand.
Seri can unlock any defence with a lovely combination of 84 vision and 86 short passing while his 84 long passing can also create problems. His 88 balance, 84 ball control and 81 agility make him incredibly difficult to tackle too. Almost all of his remaining stats are in the yellow and he has a four-star weak-foot, making him a very balanced midfielder. With excellent passing and ball retention, Seri will pull the strings in most matches.
---
Gerard Deulofeu - 81
---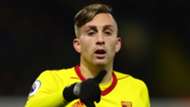 Another ridiculously cheap card, you can find Gerard Deulofeu for as cheap as 850 coins. The Watford winger is perfect a budget squad.
For the sweatier players out there, his 90 pace is more than enough to create danger, especially with his excellent dribbling. The Spaniard has 86 in the stat with in-game 94 agility, 88 dribbling and 86 ball control. Pair that with his four-star skills and weak-foot you have an effective player in any attacking scenario.
Deulofeu's passing and shooting are both fairly average but his 84 curve means you can fully abuse finesse shots which are currently overtuned in the game.
---
Wilfried Zaha - 82
---
And finally, if you're looking for a quick and skillful striker without breaking the bank, you have to opt for Wilfried Zaha. The Crystal Palace star is the classic striker you want in FUT and currently you can find him for around 4,000 coins.
With 91 pace, 87 dribbling and five-star skills you're almost guaranteed to create opportunities with this man leading the line. His shooting isn't amazing but 77 finishing is more than good enough considering the easy opportunities Zaha can make for himself.
The main issue is the fact that he's a CF so for better chemistry you might have to shell out some extra coins for a position-change card.