Gaming
Fantasy Football: Ronaldo and more players who can boost your World Cup team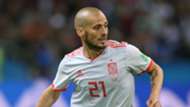 Regardless of how things have gone for your team thus far, no one is perfect so some changes will need to be made as we advance throughout the competition. Fortunately, those decisions are made easier the deeper we get as we continually have more information.
The one downside of all of that information is that it enables people to make a very simple mistake: chasing points. For example, it would be easy to add Mile Jedinak based on his price and two penalties already, but how likely is it that Australia will draw a penalty for a third consecutive match?
Instead, try looking for players who have yet to make the impact that either statistics or your eyes, tell you that they can or should. Not every player that has scored points will not score them again though, so finding a balance between those two sets of players is crucial for the success of your Fantasy team.
With all of that in mind, let's look at four players who you should own in your Goal team for the next round of the World Cup.

GK: Danijel Subasic - Croatia, £5.8, owned in .65% of teams
Much like the Croatian team at this World Cup, Subasic has been surprisingly phenomenal. He admittedly has not faced many shots (five), but his two clean sheets have been enough for him to rack up a position high 16 points in the Goal game.
His price and ownership are still far too low considering the performances he's put in, and you should take advantage of that ahead of round three. Next, Croatia will face a Sweden side who have not exactly been prolific thus far so another clean sheet could well be on offer for Subasic.
DEF: Ricardo Rodriguez - Switzerland, £5.8, owned in 1.52% of teams
His standing in the game has dropped since his Wolfsburg days, but the talent is certainly still there. The Fantasy points have not come yet for Rodriguez, but they should be on their way any day now. To that point, among defenders, he sits second in crosses and is top five in accurate crosses and chances created.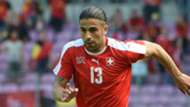 It seems only a matter of time before he gets some attacking points, and the clean sheet points may not be far off either seeing as he next faces Costa Rica - who have yet to score at this World Cup.
MID: David Silva - Spain, £6.8, owned in 10.11% of teams
Silva's ownership has stayed high despite his Fantasy struggles. This is likely due to the fact that he continues to look excellent for Spain despite failing to contribute towards a goal yet. This is even more ridiculous considering he has the highest expected goals+expected assists at 2.56.
In fact, the only player that has threatened anywhere near as much without scoring or assisting is Lionel Messi (1.59). His next opponent, Morocco, typically have a fantastic defence but they may not be up for this one seeing as they have already been eliminated.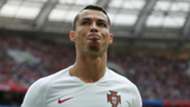 FOR: Cristiano Ronaldo - Portugal, £8.4m, owned in 34.37% of teams
We told you again and again to own Ronaldo, and it seems you listened as he is now the highest owned player in the Goal game. This is only right as he currently leads all players in goals at this tournament with four. Portugal as a whole are not actually creating that many chances (16th) but the Real Madrid man is still finding his opportunities with only Messi having taken more shots (12) than Ronaldo (10).
Next up to try to stop him are Iran who have conceded the fifth most shots at the World Cup thus far. Opponents don't really matter for him at this point though, and Ronaldo is a must own for however long Portugal last in Russia.