PSL
EXTRA TIME: Watch Rui Marques' Zulu dance at Orlando Pirates game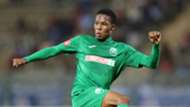 No, that's not skills on the football field... actually, the skills were displayed just off the field markings.
Just when we thought the dance was over, the sports production houses technical master, Rui Marques just went on and on. After all, the show must go on!
He must have caught the spirit at the King Zwelithini Stadium in Umlazi.
And with this, we are LIVE from King Zwelithini Stadium in Umlazi.... On SS4/HD from 14H00!!

AmaZulu FC vs Orlando Pirates FC

Thanx @RuiMarque our mlungu on production!! pic.twitter.com/jZBTRKbVKF

— robertmarawa (@robertmarawa) April 15, 2018