African All Stars
Even Wilfried Zaha might not be enough to lift Crystal Palace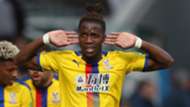 ---
COMMENT
---
On August 26, Liverpool great and three-time European Cup winner Graeme Souness declared that Wilfried Zaha was good enough to play for Real Madrid.
At the time, it was easy to see where the Scot's confidence in the Ivorian wideman's ability had come from.
"I think he's sensational," Souness told Sky Sports. "I can see him playing for Real Madrid, that's how good he is.
Is @wilfriedzaha good enough to play for @realmadrid or @FCBarcelona?

— Ed Dove (@EddyDove) October 27, 2018
"There's maybe a handful of players who have got the change of direction and balance that he does, and I think he should get more penalties, he isn't a diver.
"He's got a unique talent and with the utmost respect to Crystal Palace - and maybe he's been scarred by the experience at Manchester United - he's ready for a big, big club, the biggest clubs.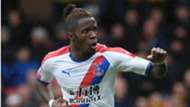 "If he stays at Palace he's going to end up with no trophies and think, 'What if'," Souness continued. "I think now he's ready, even for the big two in Spain.
"Both of them would welcome him with open arms, he's a door-opener, and there aren't too many of those players around.
"He's unique in our football," the Scot concluded. "He's in that league, he's got the stuff that gets you on the edge of your seat."
Wilfried Zaha | 2018-19 Premier League stats
Souness's eye-watering praise came after Zaha's fine start to the season, with the forward netting twice in his first three league games.
He would follow that up with the winner against Huddersfield Town in mid-September, his next match, and it appeared as though the attacker had reached a new level of performance.
Ahead of the match against the Terriers, Zaha had scored eight goals in his previous 10 performances — as many as he'd managed in his previous 44.
He appeared to be relishing the pressure of being the Londoners' talisman, and demonstrated both the maturity and the consistency to bring his qualities to bear more effectively.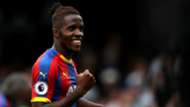 However, since downing Huddersfield, he hasn't found the net, and in his last five performances for club and country, Zaha has contributed just once assist.
The narrative used to be that Palace couldn't win without Zaha, that he was key to their success, as in recent seasons he'd been central to their avoiding relegation.
Certainly, he's Palace's star man; ahead of the away match against Bournemouth on October 1, Opta noted that the forward had scored in all three of Palace's away league games so far this season, and three of their first four top-flight goals of the season.
Zaha | 2017-18 Premier League stats
Palace's reliance on the player had become almost farcical, raising some doubts about the depth and the authenticity of the club's revival under Roy Hodgson.
Notably, between the start of the 2017-18 season and the victory over Huddersfield, Palace had averaged 1.5 points per game in the 33 games with Zaha in the side.
Astonishingly, in the 10 games in which he hadn't played, they hadn't taken a single point. Not one. 10 games played, 10 defeats.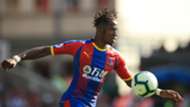 Increasingly, this term, clubs have been prioritising silencing Zaha, often resorting to the dark arts in order to neutralise the West African.
As noted by Opta ahead of the Huddersfield game, since the start of the 2016-17 season, fouls on Zaha had drawn a total of 41 cards, more than any other player in the division.
Only Raheem Sterling has won more penalties in the Prem since the start of last season than Zaha, but excluding the spot kick he won against Everton — which was ultimately saved by Jordan Pickford — his contributions in the final third are becoming increasingly few and far between.
Worryingly, while Palace — once upon a time — couldn't win without Zaha, now they can't win with him either.
They've gone four games without a victory in the top flight, worryingly, taking just one point from home games against Newcastle United and Wolverhampton Wanderers.
Speaking earlier this month, Palace defender James Tomkins rejected the suggestion that they were a one-man team.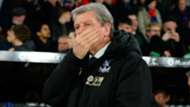 "Wilf is not a one-man team," he began, as per the Standard. "With his talent, people will say that if he does not play well then we do not play well, but that is an old cliche, really.
"He is a special talent, a good player and obviously our top player," he concluded, "but it is not all on Wilf."
However, despite the centre-back's assertions, the Eagles are yet to show that they have another dimension beyond Zaha, and when their star forward is misfiring—or being squeezed out of games—they're worryingly impotent.
Jordan Ayew and Andros Townsend don't penetrate as they ought to, while Christian Benteke's sustained loss of form has never truly received the scrutiny it deserves. Connor Wickham is returning after two years on the shelf, but in truth, he's rarely shown anything close to a consistent goalscoring touch in the Prem.
Ahead of their showdown with Arsenal this weekend, Palace haven't found the net in 372 minutes of Premier League action at home, and with teams beginning to effectively neutralise Zaha, that run looks set to continue.
The Eagles have a dire home record against the Gunners, losing nine of their last 11 against their capital rivals in front of their own fans.
With a testing run of fixtures to come, they need their attacking players to step up, and unless Zaha can find another level to evade his increasingly close attentions, Palace's run of great escapes may end in heartache this term.