World Cup
'England's best striker' Kane can make Three Lions competitive again, says Lineker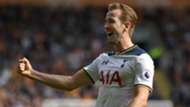 ---
EXCLUSIVE
---
Former England star Gary Lineker sees a bright future for his country, and has tipped Harry Kane to lead them into a strong showing at the World Cup next season. 
Lineker represented the Three Lions in two World Cups, top scoring in 1986 on his way to a total of 48 international goals. 
That mark was just one shy of the record set by Sir Bobby Charlton, which stood for decades before another Manchester United favourite, Wayne Rooney, broke the milestone in 2015. 
The players Wenger missed out on
England have struggled to shine at the biggest stage, going home early in the 2014 World Cup; but Lineker believes that with Kane leading the attack that could be about to change. 
"[Kane] is definitely the best English striker at the moment. He won golden boots two seasons in a row and he won it this season even though he missed eight games," Lineker, BT Sport's UEFA Champion's League host, told Goal.
"He's phenomenal, he got all the attributes, he also got mental strength so I believe he will be the England's striker for some time. 
"About the records, it depends on injuries, whether he moves abroad, who knows. But, if he can keep his goal-scoring records per game like now, and if he stays, and if he stays fit, he will beat all the records. But, it's never that easy.
"I think [England] are on the cusp of becoming competitive again. We have gone through a long time without having many world class players really.
"Now I see young players are coming through, Kane, Alli, Sterling, all from different positions. Also technical players like Lallana, Rashford is coming through so we've got young players right throughout the side and I think we're about to be competitive again. I'm not saying we're going to win the World Cup next summer by a million miles, but I don't think we're gonna be embarrassed like we have been in recent tournaments."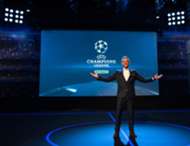 A former Tottenham idol, Lineker also registered his admiration for the work Mauricio Pochettino has carried out at White Hart Lane. 
"I think Pochettino is an excellent coach. The way they play, they know exactly what they are doing. They are very young side still so they can keep everything together," he said.
"They will have the challenge to play at Wembley next season but they will get familiar with them. The familiarity will come. 
"A lot depends on a big summer for Tottenham. It's a big summer for them to decide what they are. They have to try to keep their best players."
Watch the UEFA Champions League Final, Juventus v Real Madrid, on BT Sport channels and free on YouTube, the BT website, the BT Sport app, BT Sport Showcase and in VR on Saturday 3rd June. Visit btsport.com/final for more on the ways you can watch.