ISL 2017-18: Miguel Angel Portugal: 'Our problems are with individual duels'
Delhi Dynamos are to face Kerala Blasters in an Indian Super League (ISL) tie in Kochi on Saturday evening. Both teams are coming into the game on the back of a defeat.
Speaking ahead of the clash, head coach Miguel Angel Portugal stated that the Kochi-based outfit's outlook has changed since the arrival of David James. Further, the Spaniard discussed Kerala's new Icelandic striker Gudjon Baldvinsson's likely impact.
''Kerala Blasters have a new head coach who has changed the mentality. I think their new signing could make an impact tomorrow (Saturday) because when a new player comes, everyone has expectations. But (the impact) would depend on how he plays,'' he commented.
''It will be our responsibility to improve our marking because Kerala plays long-balls. Other teams know what our problem is - it is definitely long-balls. I think that will be their philosophy against us,'' explained Portugal while revealing his game plan for the face-off.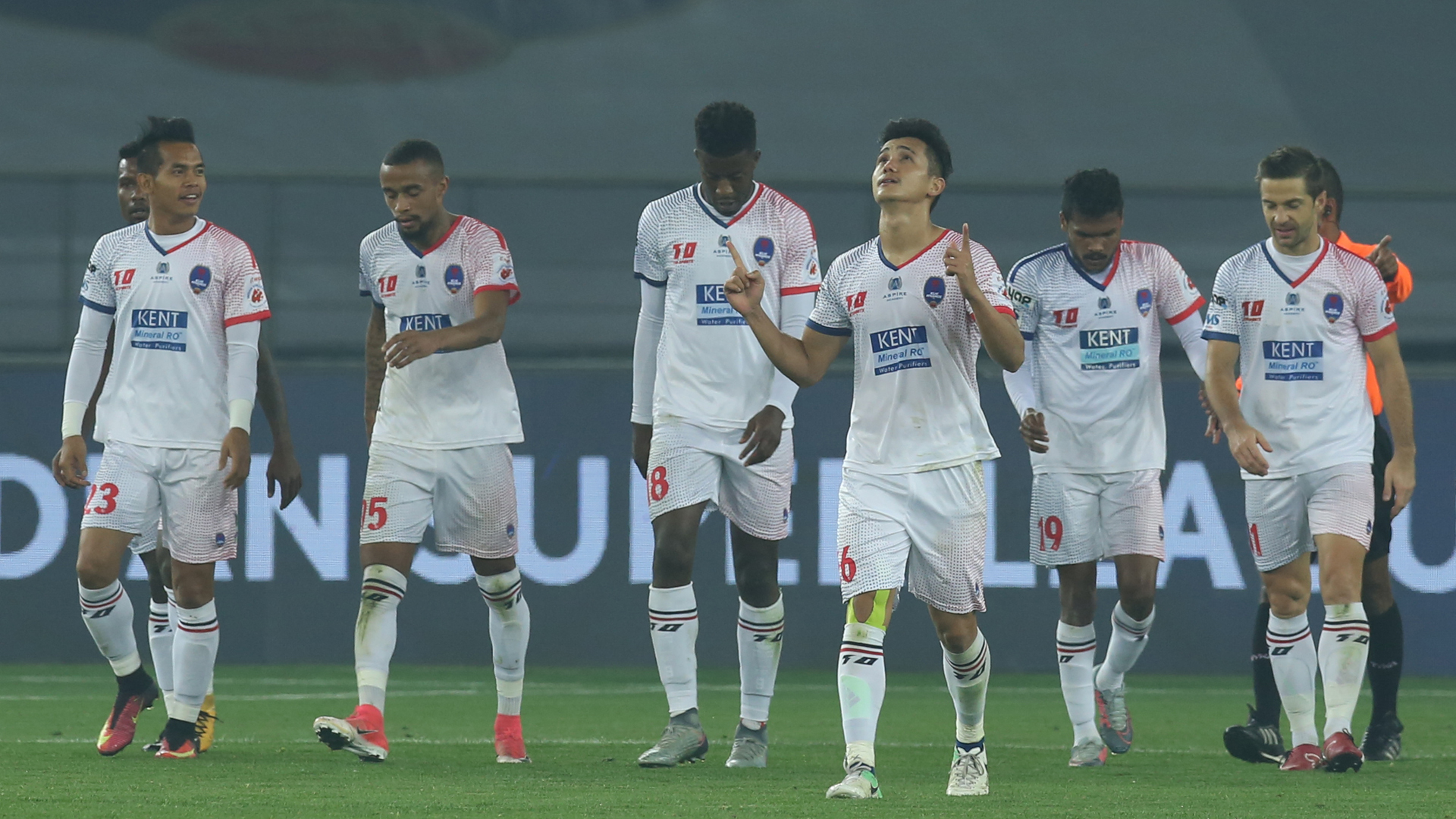 The 62-year-old coach believes that despite poor results, his team has controlled the ball well but has struggled in one-on-one situations. ''When we look at the statistical performance of the team, it can be seen that the team are good at ball possession but have lost in individual duels. That's our problem,'' he expressed.
The Lions have been dealt a massive blow as many as six of their players injured. Vinit Rai, Jeroen Lumu, Rowilson Rodrigues, Edu Moya, Xabi Irureta and Nandha Nandhasekar are sidelined due to injuries.
Portugal went on to state that his side has very less chance of progressing to the playoffs. ''No, I don't think there is a possibility. For us the focus is about winning against Kerala. Our objective is to face each game as they come," he answered.
Finally, the coach opined on the coaches being sacked midway through the league.
''I think coaches deserve more time. In six or seven matches, it is very difficult to implement their philosophies,'' he signed off.