Transfers
'De Gea second only to Schmeichel' - Kanchelskis warns Man Utd they must keep Madrid target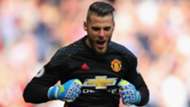 Manchester United must fend off interest in David de Gea and keep one of the "best they've ever had" at Old Trafford, says Andrei Kanchelskis.
The Spain international continues to be heavily linked with a return to his homeland at Real Madrid.
The La Liga heavyweights have been hunting his signature for some time, with there a desire on their part to bring the former Atletico goalkeeper back to the Spanish capital.
'Pogba, James and Balo overrated'
United have, through a combination of hard work and good fortune, held firm so far and Kanchelskis believes they must continue to do so, with De Gea having shown himself to be capable of emulating the achievements of iconic figures from the club's past.
The former Red Devils winger told talkSPORT: "After Peter Schmeichel, David de Gea is the best goalkeeper in Manchester United's history.
"For me, it's Peter Schmeichel number one, David de Gea number two. He's one of the best they've ever had.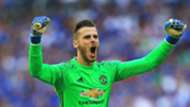 "If De Gea left, Manchester United would have a big, big problem.
"He's an excellent goalkeeper. He plays a huge role for the team and the defence."
Pressed on whether United should be looking to put fresh terms to De Gea and pay him whatever he wants, Kanchelskis added: "Oh yes, yes.
Bailly: Why I snubbed City & Barca for Utd
"It's down to the club and the chairman.
"He's the number one goalkeeper in the world, they have to keep him."
De Gea is currently tied to a contract until 2019, with that deal including the option for a 12-month extension to be triggered.