Brazil v Croatia
'Croatia are a great test for Brazil' - Selecao prepare for friendly clash at Anfield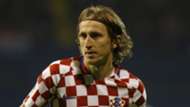 Brazil's World Cup preparations continue this week as the Selecao prepare for a Brasil Global Tour friendly against Croatia on Sunday, the first of two matches scheduled prior to the main event in Russia.
The clash against Croatia will serve as a warm-up for Brazil, who take on the Balkan nation's neighbours Serbia during Group E of the finals. Boasting a midfield packed with talent, Croatia are a great test for the Selecao who will be taking on a side that are talented and will seek to take the initiative in attack throughout the game. 
Globo's  Bruno Marinho believes that Croatia have the potential to cause problems for coach Tite and his charges.

(Foto: Pedro Martins / MoWa Press / Divulgação)
"Croatia is the perfect test for the national team, I think the Selecao are going to work on several key aspects of their play against a tough opponent, one which will pose Brazil several challenges in defence and attack. They may be a tougher prospect than any of the teams Brazil face in the World Cup group stage, players like [Luka] Modric may be somewhat tired but nevertheless they are a strong team.
"It will be a decent indicator to see where the Selecao is at right now and how Neymar fits in as he returns to his best."
Gustavo Hofman of ESPN also believes that the clash will be a useful test for Brazil, while pointing out that Croatia have more to offer technically than Serbia.
"They are a very technical side, they have a great midfield, Tite is a big fan of Modric for example, a confessed admirer of Real Madrid's midfielder. The CBF's hope in arranging a friendly against Croatia is to mirror the Serbia game, except that Croatia are more technical and Serbia are physically stronger. 
"I like the Croatia team a lot, they will make Brazil work hard. The Selecao is better than Croatia, but they are a time that will come out and attack more than Serbia, who are more defence-minded."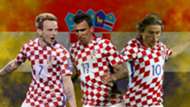 While Modric is clearly the standard-bearer of the Balkans side, coach Zlatko Dalic can also call on talents like Ivan Rakitic, Mateo Kovacic, Mario Mandzukic and Ivan Perisic to name just a few. 
Brazil take on Croatia on Sunday at 11am Brasilia time (3pm BST), in Liverpool's Anfield home. The game is part of the Selecao's World Cup preparations, leading up to their tournament debut on June 17.