Senegal U20 v South Africa U20
COMMENT: South Africa's future looks bright with this Amajita squad
South Africa Chief Editor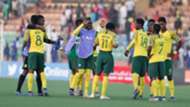 South African national U20 team, Amajita, may have lost to Senegal on Wednesday night, but the country is proud of their heroics in Niger. 
It was always going to be extremely tough against the Senegalese, who have been to two previous Africa Cup of Nations (Afcon U20) finals - this is their third successive Afcon final.    
Pitted against Niger, Burundi, and Nigeria in Group A, Thabo Senong's men weathered the storm and got out of this group of death. 
In the process, they sealed their passage to the semi-finals and booked their ticket to the 2019 U20 Fifa World Cup tournament in Poland. 
What makes this crop of players special is the fact that the majority of them are plying their trade in Europe; something that hasn't been happening with South African players, especially the ones under the age of 20, for decades. 
The South African Football Association (Safa) recently released a list of young South African players currently playing their football abroad, including those who are eligible to play for the team but have not been considered.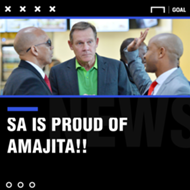 Looking at the list, which includes the likes of Lyle Foster, Kobamelo Kodisang, Siphesihle Mdlalose, and Tyrique Bartlett among others, it is clear that the future of South African football is bright, but the responsibility now lies with the association to nurture and protect them. 
This can only be achieved if all the players who will be going to the global showpiece can be kept together and be promoted to the U23 team and possibly play at the Olympic Games before being given a chance to play for Bafana Bafana. 
In the late 90s, South Africa had a formidable U23 side which comprised of the likes of Benni McCarthy, Siyabonga Nomvethe, David Kannemeyer, Daniel Matsau, Patrick Mbuthu, and Matthew Booth among others, and the majority of those players went on to become legends in their own right because they were protected and given a chance to showcase their talent at the highest level. 
The difference between the current generation and the then U23 side is that these ones are playing already exposed to European football, and they can only grow from here going into the future. 
This bodes well with Safa's Vision 2022 hence the prioritization of SA's junior national teams who are regarded as the future of this country's football. 
For Bafana to be a force again on the African continent, more young players need to move abroad and play with the best.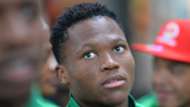 This is how countries such as Nigeria, Cameroon, and Ghana are regarded as the powerhouses of African football because their players move to Europe, among other continents, at a very young age. 
These Amajita players should be allowed to make mistakes and learn from them while being protected to make them the stars of tomorrow.
There are three years left before 2022, and as things stand, Safa appears to be heading in the right direction, but the progress made can be measured once Bafana Bafana start winning games convincingly and qualifying for every major tournament leading up to the Fifa World Cup finals in Qatar. 
The next three years are very important for South Africa and the entire nation as the progress of this current generation of Amajita will be closely watched, especially now that they are going to their second successive Fifa World Cup tournament. 
What's left now is for South Africa to ensure that it doesn't add numbers in major tournaments such as the World Cup, but competes to be among the best in the world in the near future.