Transfers
Chelsea offer for Gordon not good enough, claims Celtic boss Rodgers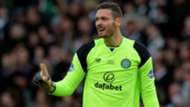 Celtic boss Brendan Rodgers has warned Chelsea that their opening offer for Craig Gordon fell well short of the club's valuation.
The Blues are looking to bolster their goalkeeping ranks during the January transfer window, as Asmir Begovic seeks a move elsewhere.
Conte: Begovic stays until we have cover
Thibaut Courtois remains a rumoured target for La Liga giants Real Madrid, making it even more important to bring cover on board.
Scotland international Gordon has been identified as a top target, but Celtic have no interest in selling and have been quick to rebuff a bid reported to have been around the £3 million mark.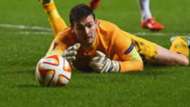 Rodgers said: "There has been an offer but nothing that we would [make us] even think about moving him. He is a player very much part of what we want to do.
"He has 18 months left on his contract and I want to keep him here to build a team around. We have no interest in selling him.
"When the club spoke to me about it, my message was very simple. He is not a player we want to sell."
Pressed on whether £3m was considered to be a derisory figure, Rodgers added: "It is certainly not his valuation, that is for sure.
"I don't want to put any numbers on it. The message is pretty clear. He is not for sale.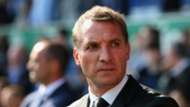 "I repeat again, if a player is to go out of Celtic then the club will get their worth for the player.  It will be at our valuation, irrespective of what the perception is of the league.
"In the real world, every player has a valuation but there are four days to go in the window. I don't want to be in the mind-set of moving a goalkeeper with four days to go, a goalkeeper we have been building up to become a Champions League goalkeeper.
'Conte showing how exceptional he is'
"To move him on and try to find a replacement is a very difficult thing to do.
"I would hope the only thing that comes out of it that we can renegotiate with Craig and get him here for a longer period than the 18 months he has left."