Archie Thompson says Melbourne derby isn't the same, Sydney is better
Former Melbourne Victory star Archie Thompson believes the atmosphere has been declining at Melbourne derbies and the Sydney equivalent is currently better.
Melbourne City host Victory at AAMI Park on Saturday night in a fixture which Thompson played in 15 times during his career in the navy blue.
The striker-turned-Fox Sports pundit says he has been disappointed at the noise at the last few Melbourne derbies since his retirement in 2016, and admitted the NSW version between Sydney FC and the Wanderers currently has the better atmosphere.
"I'm going off what I've seen over the last few games with the atmosphere, I don't think it compares to the early days," Thompson told FourFourTwo.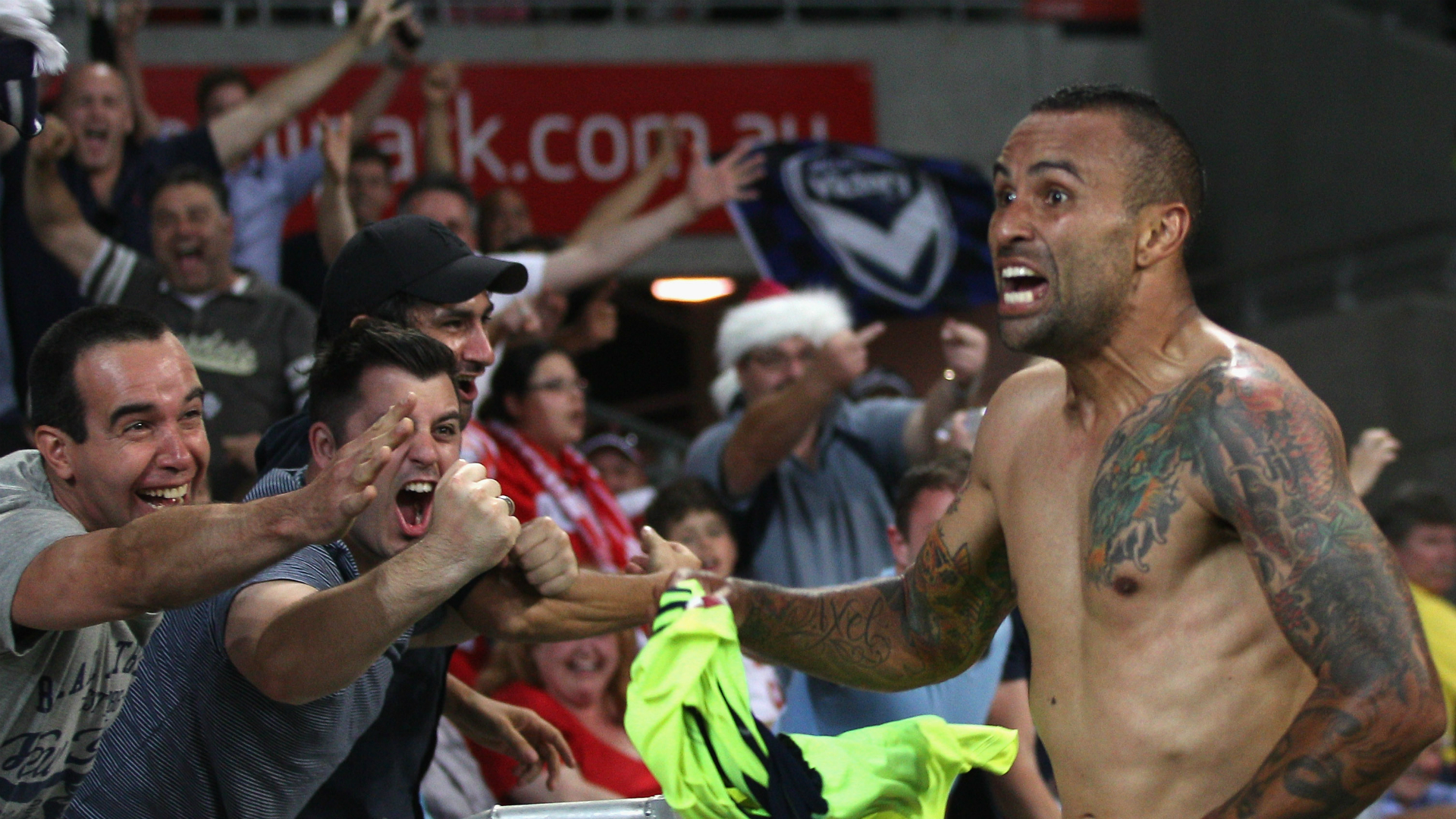 "The Sydney derbies are good, I did say that being at one of them, it felt like it eclipsed because of the amount of singing with the Western Sydney Wanderers fans. In saying that, Victory are the ones who set the benchmark.
"They definitely sing more in Sydney, that being said when the Northern Terrace was buzzing, we all sang together.
"The South End sang to the North Terrace and it was bloody electric. We just don't have that now."
City are in third place on the A-League table - six points ahead of Victory - and will be looking to extend that gap and stay in touch with league leaders Sydney FC, who hold a nine point buffer.