PSL
Ajax Cape Town working on interdict to halt start of 2018/19 PSL season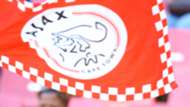 The ongoing battle between Ajax Cape Town and the Premier Soccer League (PSL) looks to have no end in sight with the Urban Warriors planning on launching an interdict in order to halt the start of the new season.
This follows the PSL's recent decision to appeal Judge Denise Fisher's ruling regarding the eligibility of Tendai Ndoro, after Advocate Mokhari had initially found the Mother City-based outfit guilty of fielding an ineligible player due to Ndoro playing for three clubs in a single season.
Nonetheless, the South High Court's decision meant that not only would Ajax's 15th place finish be reinstated, but that the promotion/relegation play-off's which were won by Black Leopards, would be deemed null and void.
This has seen the PSL take a decision to appeal the ruling, something which has not gone down well with Ajax.
Speaking at a media briefing on Tuesday, Ajax chairman Ari Efstathiou stated that the club will will launch an interdict to have the start of the new Premier Soccer League (PSL) season halted.
The league has been adamant that that the upcoming 2018/19 season would go on as scheduled despite the ongoing court battles.
"Ajax have stated time again that we are willing to sit around the table and discuss a solution with all the interested parties' but this has been rebuffed'" Efstathiou told reporters. 
"We are now left with no other option but to proceed with the action we are taking," he explained.
"I have told the Board of Governors that this is not a personal issue' it is a business decision' and that in our shoes any of them would have done the same," he added.
Meanwhile, the executive committee which is made up of several club bosses had initially made made the decision to appeal Judge Fisher's ruling, and Estathiou believes that there had perhaps been a conflict of interest on some of the member's parts.
"At the time Pirates were going for the league' while Golden Arrows' Wits' SuperSport and Celtic were facing possible relegation' so they were conflicted in the decision to appeal the outcome of the DRC'" Efstathiou reflected.
"With the decision to appeal the judgement of Judge Fisher' Black Leopards and SuperSport' who want to be given a place in the MTN8' are conflicted as well," he lamented.