Indian Super League
AIFF to appoint J. Ravishankar as Head of Referees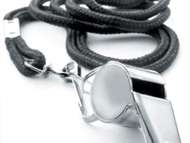 The All India Football Federation (AIFF) are to appoint J.Ravishankar as the Head of the Referees department starting next month, Goal can reveal.
Although Ravishankar hasn't yet put pen to paper, it is believed that the contract would be agreed upon next week and he is expected to join by the second week of April.
"Yes, the talks are very much on and at an advanced stage. This will materialize next week," informed a top AIFF official.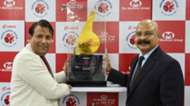 The referees department of the AIFF has been under the scanner for several seasons now and has received a lot of flak However, this season in particular, coaches and players from the Indian Super League (ISL) and the I-League have been vocal about the manner in which referees are appointed and the apparent lack of review in the match officials' performance.
Colonel Goutam Kar, who also served as deputy general secretary in the AIFF almost a decade back, would be asked to work on the development of referees instead. It remains to be seen if the experienced official accepts to take the new role.
When Goal contacted Kar to comment on the latest developments, he chose not to respond.