Kenya brushed aside Chinese Taipei 4-0 in the final group stage match of the 2018 Intercontinental Cup at the Mumbai Football Arena on Friday evening. The win has taken them into the final as they registered a better goal difference and head-to-head record against New Zealand.
Odhiambo Dennis started the second-half rout. Jockins Atudo scored twice and Timothy Otieno chipped in with a goal for the Harambee Stars. 
Sebastian Migne made one change from Kenya's 3-0 loss to India by recalling Eric Ouma in place of Bolton Omwenga. Chinese Taipei, on the other hand, saw midfielders Chao An-Chen and Shao-Chieh Tu brought into the starting XI. 
The Kenyan attack troubled the Chinese Taipei defence right from the word go as they had two chances within the first six minutes. First, Miheso Cliffton controlled a diagonal ball and dribbled towards the goal but custodian Wen-Chieh Pan came off his line to block the attempt with his legs. 
Later, in the 10th minute, striker Pistone Mutamba's header ricocheted off the goalpost to sway away from the target, after he connected with a cross from the left. 
Despite a poor start, Chinese Taipei bounced back well and looked lethal on the counter as the first half progressed.  Hao-Wei Chen and Mao Li combined beautifully to terrorise the Kenyan back four.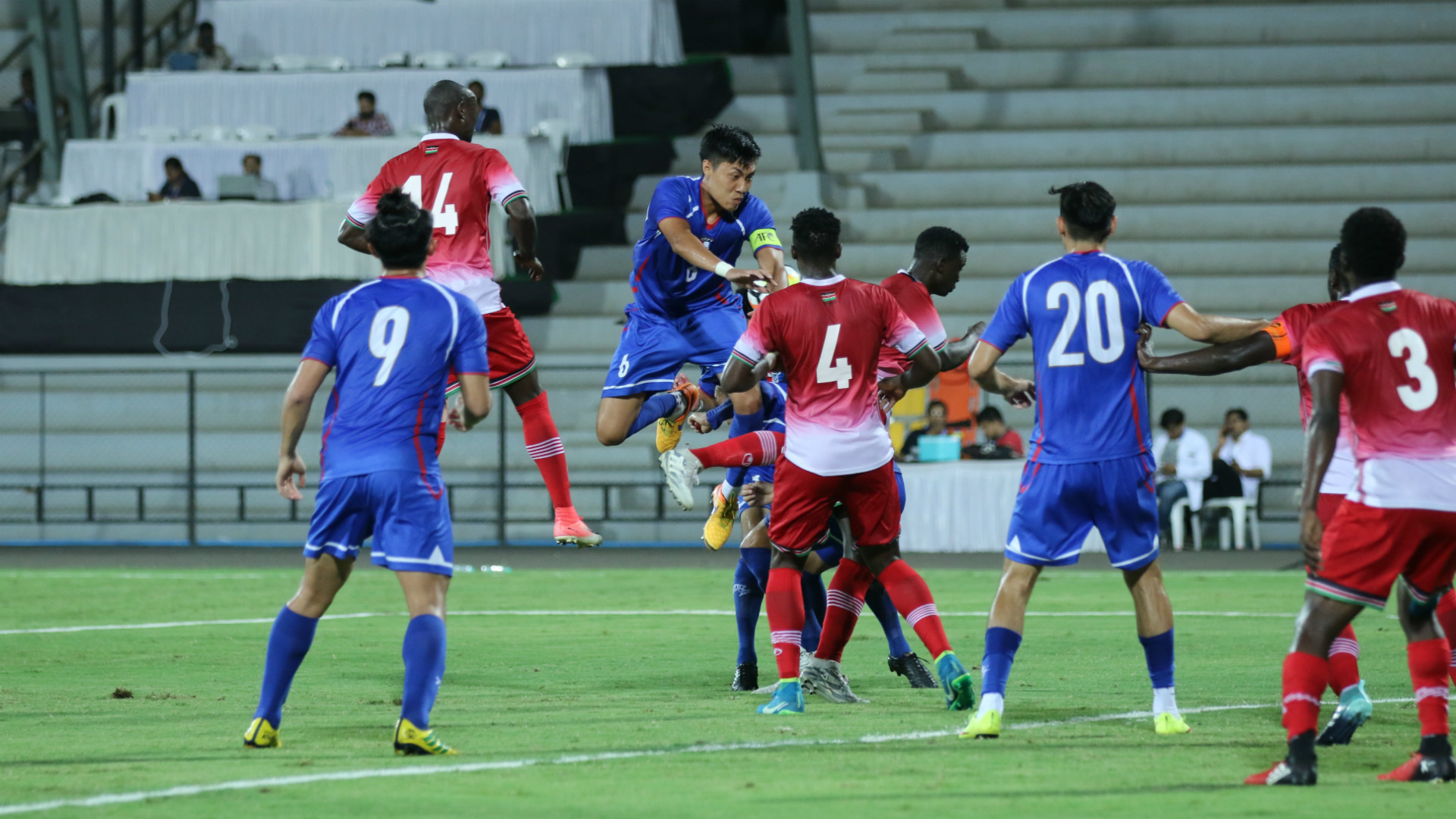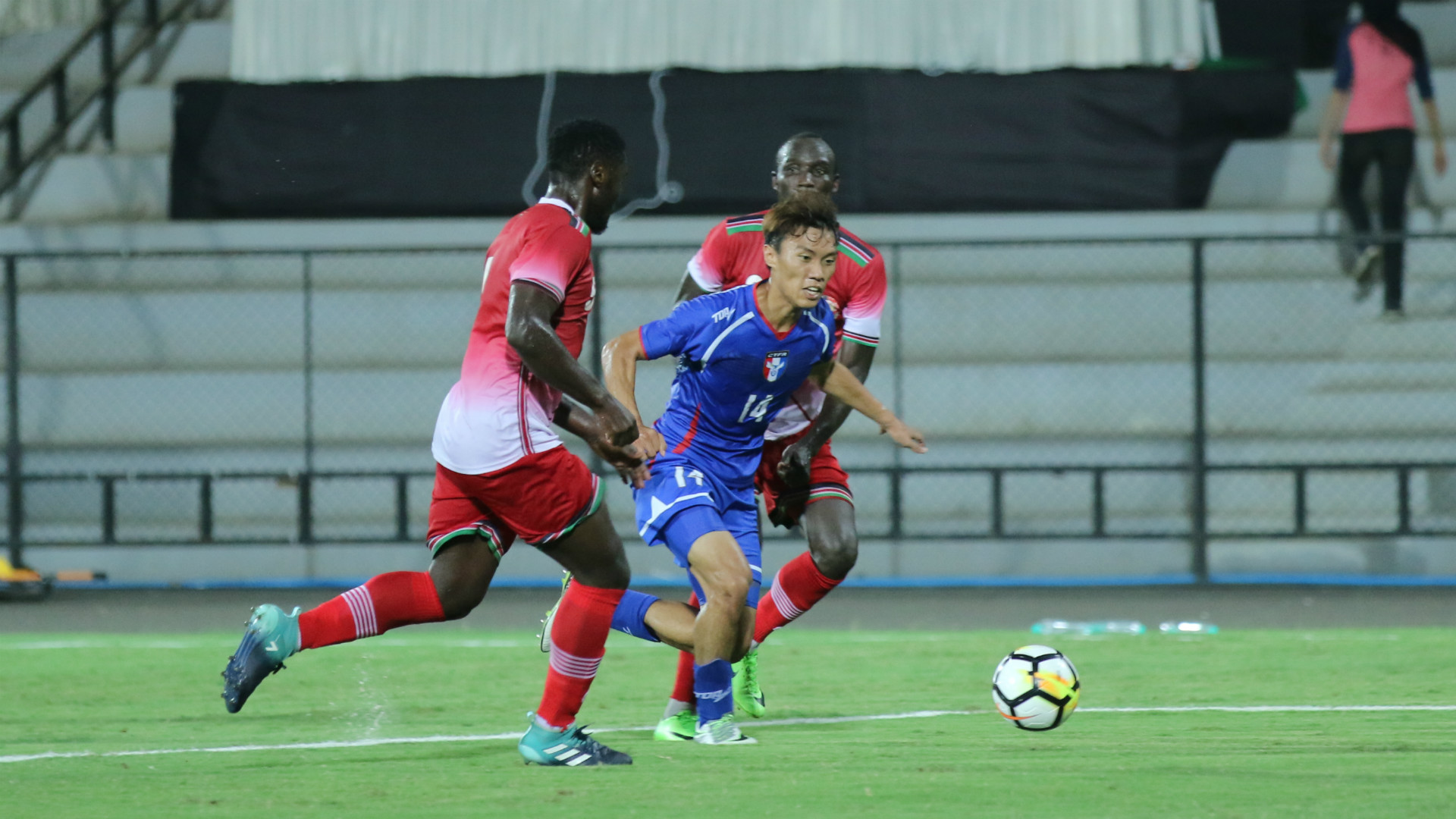 Just around the half-hour mark, Kenya were kept on their toes yet again as playmaker Hao-Wei released defender Chien-Ming Wang into the 18-yard-box. His power-packed shot tested Patrick Mutasi between the sticks.
Energized and confident, Kenya scored two goals in quick succession in the early minutes of the second half. From Ovella Ochieng's corner kick in the 52nd minute, Odhiambo Dennis found the net after he was left unmarked by the Taiwanese defence. 
In the very next minute, Kenya were handed another opportunity to grab a goal as custodian Yu-Hung brought down striker Mutamba inside the box, which resulted in a penalty kick. Jockins Atudo delivered from the spot as he sent the ball into the bottom left corner. 
Chinese Taipei's defensive woes didn't end there. Custodian Chiu was guilty of conceding the third in the 69th minute as he let substitute Timothy Ojwang slot past him after the goalkeeper's goal-kick went awry.
The Kenyans wrapped up the match with a strike in the 89th minute through Jockins Atudo, who registered his brace. Omwenga took the freekick from the right and the set-piece was met by Atudo.
With the win, Kenya set a grand finale date with India on Sunday, June 10.