NPFL
'We promise to be even better' - Anyansi assures Enyimba fans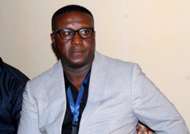 Felix Anyansi has expressed joy over Enyimba's return to Aba International Stadium after three years outside their home ground last weekend, saying that 'home is the best'.
The People's Elephants endured playing at the Yakubu Gowon Stadium, Port Harcourt and UJ Esuene Stadium, Calabar as their home due to the rehabilitation of its Aba Stadium since 2015.
After Usman Abdullah's men defeated their youth side 3-1 in a friendly on Sunday and the club's chairman has assured fans that they will be more competitive on their home return.
Editors' Picks
"Of course, it is the excitement of coming back home. No matter what it is, home is the best," Anyansi-Agwu told media.
"That is the kind of excitement that is in the players, having seen this beautiful stadium and the pitch. I see my players training here for two, three hours without getting tired all because of how it feels to be back home and how the environment makes them feel. It is romantic.
"Everybody appreciates good things. Enyimba have been upgraded so the fans are happy. And that's why I've charged them to be responsible and come out as true Enyimba fans.
"This is the best time for them to show their support as true fans of Enyimba because it is not easy for a team to be away for almost three seasons and still maintain a competitive level.
"Many other teams would have gone down by now. We've stayed away for almost three years and remained competitive, and we promise to be even better as we are back home."
Enyimba will play their first competitive game on the refurbished turf when they welcome CARA Brazzaville in their last Caf Confederation Cup Group C clash on August 28.