Betting
UEFA Super Cup preview: Real and Atlético to meet in Europe's first showdown of the season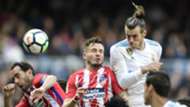 A lot has happened since Real and Atlético won their respective continental crowns. The World cup has taken place, and it barely feels like there is time to gather your thoughts before domestic campaigns start up again.
But crucially from a Real point of view, this will be the first time in close to a decade that they go into a season without a certain Cristiano Ronaldo. This match could well give a clear indication of how they are likely to fare without the Portuguese forward.
Getting the ball rolling
Before you do anything else, swing by the Oddsshark website, procure your favourite betting agency and get your account sorted out using a username and password. As a new customer and with several of Europe's major leagues preparing for kick off, there should be a whole host of offers and promotions for you to enjoy.
Where can I win money in this tie?
Real Madrid will be looking to pick up the slack despite having lost Ronaldo to Italian giants Juventus. Nevertheless, they come into this game as the slight favourites to win the European curtain raiser.
The European champion s are at just 2.30 to win this match inside 90 minutes, with Diego Simeone's Atlético side at the slightly higher price of 3.10. If you think it will be a stalemate after 90 minutes, then you can back that hunch at a price of 3.25, according to Oddsshark.
A draw at full time would then mean extra time and possibly penalties and, as always, the more specific you are with your betting, the higher your potential rewards. Real are at 11.00 to win after 120 minutes of football, with Atlético again at a slightly elevated price – this time 13.00.
However, prices are even when it comes to the lottery – or so the theory goes – of a penalty shoot-out. Both Real and Atlético are at 11.00 to win after spot kicks.
Neither side are yet to play a pre-season friendly, making it difficult to see at this early stage just how this one will pan out. We can however take the span of last season as an indication to try and see where this tie will be won or lost – and, on paper at least, there are a few pointers in the favour of Real Madrid.
Real scored 94 goals in La Liga last season, with champions Barcelona the only side to score more. However, they were sloppy in defence, conceding 44 goals at comfortably over a goal per game.
To put that stat into context, Espanyol, who finished in the bottom half of the table, conceded less than Real. Simeone and Atlético will certainly fancy their chances of breaching the Real back line.
However, it should also be kept in mind that Atlético's attack failed to fire on all cylinders for much of the previous campaign. Simeone's men only managed to muster 58 goals at just over 1.5 goals per game.
You can more than double your money however by backing over 2.5 goals in this game at a price of 2.15. Under 2.5 goals comes in at the shorter price of 1.66, and as ever the more specific you are the higher the possible rewards.
Under two goals in the match is priced at 3.00, two or three goals sees that price drop to 1.95, while over three goals means you could come close to quadrupling your initial bet at 3.75. It is never easy trying to predict exact score lines, but a 2-1 result for Atlético is priced at 11.00, thereby offering more than a ten-fold return on your initial investment.
And, again you can make more specific bets which will offer greater rewards. Either of these sides winning from behind offer large pay outs – Real are at 10.00 to do so, while Atlético are slightly higher at 11.00.
However, what we saw from Simeone's side last season is that their defence is as close ot iron cast as it gets. If they manage to take the lead against Real, then Atlético are likely to try and shut the game down, something they are more than adept at doing.
You can back Atlético to win this game to nil (without Real Madrid scoring a goal) at a price of 5.00. If you think Real will win as well as keep a clean sheet then that price drops slightly to 3.75.
Odds (after 90 minutes): Real Madrid (2.30), Atlético Madrid (3.10), draw (3.25)