Premier League
Sarri-ball in motion but Chelsea haunted by ghost of Diego Costa's goals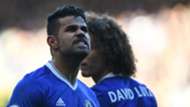 Football is a team game shaped by the displays and decision-making of individuals.
One moment of brilliance or rush of blood can be the difference between ecstasy and agony, three points and none.
Recruitment business can deliver joy and disaster in equal measure, while tactical decisions define the performance of 11 men and impact the mood of thousands.
Few teams in recent years have walked these sporting tightropes on more occasions than Chelsea.
Having got through 13 permanent managers since the turn of the 21st century, with Jose Mourinho taking the reins on two occasions, a lack of continuity has been both a blessing and a curse.
Each coach has had a different way of doing things, with the revolving door helping to keep everybody on their toes.
Five Premier League titles, six FA Cup triumphs, three League Cups, a Champions League crown and Europa League success tells its own story, with Chelsea aware of how to get the job done.
They have, however, shot themselves in the foot on as many occasions as they have lifted major silverware.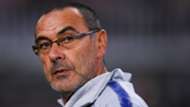 Roman Abramovich has ripped things up and started again in 2018-19, with Antonio Conte relieved of his duties and the managerial baton passed to Maurizio Sarri.
There have been early signs of encouragement under the enigmatic, chain-smoking Italian, with a more adventurous approach being embraced in west London.
Chelsea are, however, still paying the price as a collective for the questionable calls made by singular employees.
Conte cleared his desk over the summer with Premier League and FA Cup winners' medals tucked in his pocket, but did he leave a team behind that was any better than the one he inherited in 2016?
Eager to put his own stamp on things, it is the decisions he took 12 months ago which are still proving problematic.
Parting with Diego Costa always felt, from the outside looking in, like a bold and potentially dangerous call – and so it has proved.
Freezing out a man who helped to inspire two title triumphs and boasted a record of almost a goal every other game is all well and good if you have somebody of a similar ilk lined up to fill the void.
Chelsea didn't.
Alvaro Morata is a fine finisher, Olivier Giroud a commanding physical presence, Tammy Abraham a willing runner, but the Blues had all of those qualities rolled up into one Costa-shaped ball and decided to kick it over the fence back to Spain.
That was Conte's call, and he ended up paying the price with a fifth-place finish and a P45.
Blues legend Frank Lampard told the Evening Standard in April: "Chelsea have certainly not looked the same without Costa. Not only is he a big physical presence, he has great quality to score goals."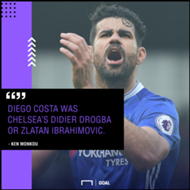 Cult hero Ken Monkou had previously stated to The Mirror: "He was Chelsea's Didier Drogba or Zlatan Ibrahimovic – a player with a presence, charisma and aura around him on the pitch. Morata doesn't have that same air of menace that Costa gave Chelsea."
'Sarri-ball' has the potential to right those wrongs, with Chelsea getting plenty out of their creative talents – Pedro, Eden Hazard, Jorginho et al – but Premier League history dictates that you will not get far without a destructive focal point up top.
Morata was not up to that task in 2017-18 and has found the target just once in his last 10 competitive appearances.
Giroud is 31 years old, never been prolific and coming off the back of a World Cup campaign with France which delivered the ultimate prize but no goals.
Michy Batshuayi is gone, loaned out to Valencia, the raw talents of Abraham could soon take in a similar deal, and Sarri has aired his disappointment at seeing Gonzalo Higuain snub a switch to England after failing to feel the love.
He said: "Higuain? It's a little regret but in the end everyone after the market has a few little regrets."
Sarri must now make do with a striking crop that has not troubled the scorers since May 6 – when Giroud netted against Liverpool – with three Premier League fixtures, an FA Cup final, four friendlies and the Community Shield taken in since then.
To put things into even greater perspective, since the turn of the calendar year – when Costa was freed to open a second spell at Atletico Madrid – a former Blues star has found the target 12 times for club and country (including a brace against Real Madrid in the UEFA Super Cup) while Morata (who was overlooked for World Cup duty) and Giroud have just nine efforts between them.
Time is still on Chelsea's side, with mid-August rarely the point to be making sweeping judgements.
There is, however, the threat that failing to exorcise the ghost of Costa, while freeing themselves from a shadow cast by Conte, could end up winning them plenty of admirers as individuals but little tangible reward as a team.