Malaysia
REVEALED: Kim Swee and Irfan Bakti's thoughts on 48-team 2026 World Cup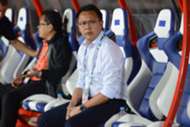 ---
BY        ZULHILMI ZAINAL       Follow on Twitter
---
Earlier this, week the football world was shocked with the news that the FIFA executive committee has unanimously aggreed to a proposal of expanding the World Cup tournament to 48 teams from 32 currently, beginning from the 2026 edition.
Understandably, opinions on the plan have been divided, with more-established leagues, national teams and players questioning its feasibility and effects on them, with those in developing football nations applauding the better probability they now have of qualifying for the biggest tournament in the sport.
But what are the thoughts of Malaysian coaches on this? Goal talked to two of Malaysia's most highly-rated coaches, Malaysia head coach Datuk Ong Kim Swee, and Terengganu boss Irfan Bakti Abu Salim.
Kim Swee has expressed his support for FIFA's plan, however what is important for Malaysia, according to him, is how Malaysian football fraternity plans to benefit from it.
"The expansion of the World Cup to include 48 teams from the current 32 beginning from the 2026 edition is a positive move, as maybe now developing football nations, such as those in Asia, can break down the monopoly of European sides in the tournament.
"However what's more important is for these countries to plan ahead from now on. We in South East Asia such as Singapore, Vietnam, Thailand and Malaysia, if we intend to take advantage of the expansion and qualify for the 48-team World Cup, we must plan what we want to do from now on.
"For Malaysia, all parties such as the Malaysian FA (FAM) and the education ministry must prepare from now, as the players who will make up the national team at that time are currently still in school.
"And even if we do not make it to the 2026 edition, we must have a Plan B, and that is to prepare for the following edition, in 2030," explained Kim Swee in a phone conversation with Goal.
Whereas for Irfan, despite him supporting the move to increase the number of teams, the former Felda United has coach has taken a dim view of Malaysia's chances of qualifying for the tournament.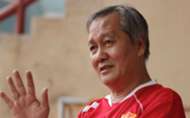 Terengganu head coach Irfan Bakti
"Although the tournament will now take longer to run, it will be more attractive, as many teams have yearned for the taste of World Cup glory, and now they have a bigger chance of making it.
"However, we must be realistic. Malaysia are not up to par yet," he explained when met by Goal following one of Terengganu's pre-season friendly recently.
Goal readers, what are your thoughts on FIFA's expansion of the World Cup to involve 48 teams? Is it good for the tournament, and will Malaysia finally make the cut for the World Cup?