Manchester United
Premier League? You're having a laugh! Europa League more important to Man Utd than Arsenal clash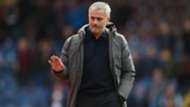 ---
COMMENT
---
There has been Marc Overmars' Old Trafford winner, Thierry Henry's 'Wassup' goal, Dwight Yorke's hat-trick, the 8-2 thrashing, Sylvain Wiltord's title-clincher, the Highbury tunnel battle, Pizza-gate, THAT Ryan Giggs goal… Almost everywhere you look in the annals of Manchester United v Arsenal clashes in the Premier League era, there lies high stakes and even higher drama.
However, Sunday's latest clash appears to be arousing so little interest that even Jose Mourinho would rather it wasn't even being played. As he prepares his United side to face Celta Vigo on Thursday in the first leg of the Europa League semi-finals, the Portuguese has given the clearest indication yet that he is ready to concentrate all his efforts on success in Europe at the cost of their league campaign.
Editors' Picks
He warned on Sunday after the 1-1 home draw with Swansea that he might resort to throwing a scratch side out for the final league game of the season if United qualify for the Europa League final given the hectic schedule which they have had to negotiate in recent weeks.
"If we beat Celta, we have the final - in this moment it is obviously hypothetical - but the Europa League final is on the Wednesday and we play against Crystal Palace on the Sunday and before that we play Southampton away two days before," he said.
"So, again, maybe this result is a blessing, because maybe I can bring Nicky Butt and his team to play against Crystal Palace. And hopefully Crystal Palace doesn't need a game to stay in the division because it would be very, very bad if they needed the points for us to play with the Under-23s."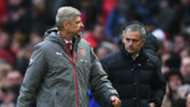 And by Wednesday he was making the Europa League's priority in his mind even more evident, insisting that he is ready to make wholesale changes in the league as early as this Sunday if it helps his side's cause on the continent.
"It's the only competition that Manchester United have never won, and it would be great to close the circle and say we are a club that won every single competition in the football world," he said of the Europa League.
"Honestly, the Europa League becomes for us now more important, and of course it depends on the result and the way we analyse the situation tomorrow after the match, but if we have to rest players next weekend we are going to do that."
Such an attitude, whether right or wrong, says much about the Premier League but also speaks volumes about the mystique which has been lost about the Arsenal-Manchester United fixture.
One team is heading for its lowest finish in more than two decades amid a toxic atmosphere as Arsene Wenger's future is debated ad infinitum, while the other couldn't care less if they get anything out of the game so long as they get into the Champions League by a different route.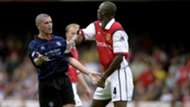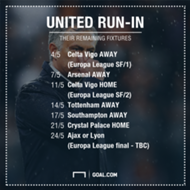 However much money the Premier League might be able to con TV companies into splashing out for rights to cover it, the Champions League is all that really matters to men like Mourinho. And who can blame him when his superiors sacked Louis van Gaal last summer only days on from United's FA Cup win exactly because United hadn't reached their real aim of qualifying for the Champions League?
It's the same at the Emirates. The very reason Wenger has shown such staying power in his job at Arsenal is his constantly ability to scrap and claw his way into the top four and maintain the boast of reaching the Champions League every season.
The Premier League has been a means to an end. They don't mind not winning it so long as they get to leave Barcelona or Munich every February with their tails between their legs, claiming some kind of moral victory in their rank mediocrity.
However, Mourinho's indication that one of the Premier League's big-ticket fixtures comes as nothing more than an inconvenience to his main objective of winning the Europa League – a competition, lest we forget, that he insisted as soon as he walked into Old Trafford he wouldn't want his side taking part in again next season – comes as a new low for the marketing team at Premier League Towers.
United and Arsenal have produced some of the most memorable games English football has boasted in the last 25 years, and Mourinho and Wenger themselves share a lengthy history of rivalry bordering on hatred. Yet Sunday's game is clearly just an afterthought.
It's all about the Europa League from here on in.