Opinion
Does need for continuity make Pinnick ideal choice for NFF seat?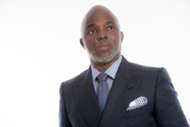 ---
COMMENT    By Solace Chukwu     

Follow on Twitter
---
On the eve of the NFF elections, the aces unmistakably are held by Amaju Pinnick.
The incumbent has overseen a first term dappled with angst and disputation, but will unsurprisingly go in as the favourite in Thursday's polls.
That is as much to do with his incumbency as his track record, and the fact that he does have one to boast of. Fellow contestant Aminu Maigari does as well, but recency bias will probably mitigate his chances.
Editors' Picks
Under Pinnick, there is a definite sense that the processes of the administration of Nigerian footballer are a little smoother, a little less bureaucratic. The groundswell of support for him in the face of his many legal battles with Chris Giwa, shows his large support base.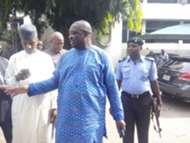 Not to say that all has been rosy, of course. Football development may be a holistic thing, but the more casual follower is more inclined to look at the performance of the various national teams as a measure of efficiacy.
On that front, Pinnick's record is somewhat spotty. It is hard to grasp, but the senior men's national side, the Super Eagles, have not appeared at an Africa Cup of Nations in his tenure as NFF boss. In that time, there have been two editions.
Also, there was something of a first in 2017, as both the under-17 and under-20 men's teams failed to qualify for the resoective Fifa World Cups. As in the past, this will probably lead to a developmental gap year or two down the road.
While he seems to have come out of the tussle with Giwa victorious, the collateral damage to Nigerian football has been monumental. The latest casualty is the 2018 Nigeria Professional Football League campaign which, for the first time in 36 years, was concluded with well over a quarter of the league still to play.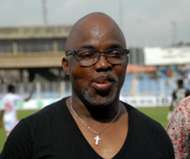 It would not be a stretch to imagine his detractors and rivals portraying his tenure as a period of ill luck. It's a flimsy concept, but it can make all the difference to an election within a closed group.
In spite of all these, some might say he is in credit due to the qualified success of the Super Eagles in World Cup qualifying, as well as their sudden return as a globally viable brand. Not since 1994 has there been as much excitement and hype surrounding the senior national team at a Mundial as there was in 2018.
The NFF leadership leveraged this excellently, pulling in a slew of marketing and sponsorship deals to ensure that the team was adequately backed logistically, as well as securing a degree of financial autonomy from the Federal Government.
These are great gains, but may not necessarily be enough for Pinnick. There are whispers that, while he may be good at making things happen, he is not necessarily a skilled communicator or leader of men. This inability to carry everyone along may haunt him in the polls, and deplete his power base.
However, his rising influence in continental and world football is also an advantage, as it satisfies a hunger for increased relevance of a nation that, for its size, has often felt marginalized in the politics of football. It would not be in the interest of Nigerian football to lose that so soon, even though there is a sense that he is in it for himself.
And that really is what he has going for him: the allure of continuity, and the startling fact that no other NFF head has stayed beyond a single term. His drive and desire for a more financially stable NFF serves the greater purpose of independence from government interference and, to the degree that Fifa has a horse in the race, once can be certain they will be backing their man in that quest.
The administrator from Delta State has come quite a long way from his days in charge of the state FA. There may be scepticism about the altruism of his motives, but as he continues his climb, Nigeria would be in good stead to benefit by sticking with the incumbent.