Opinion
NFF Elections: It was always going to be Amaju Pinnick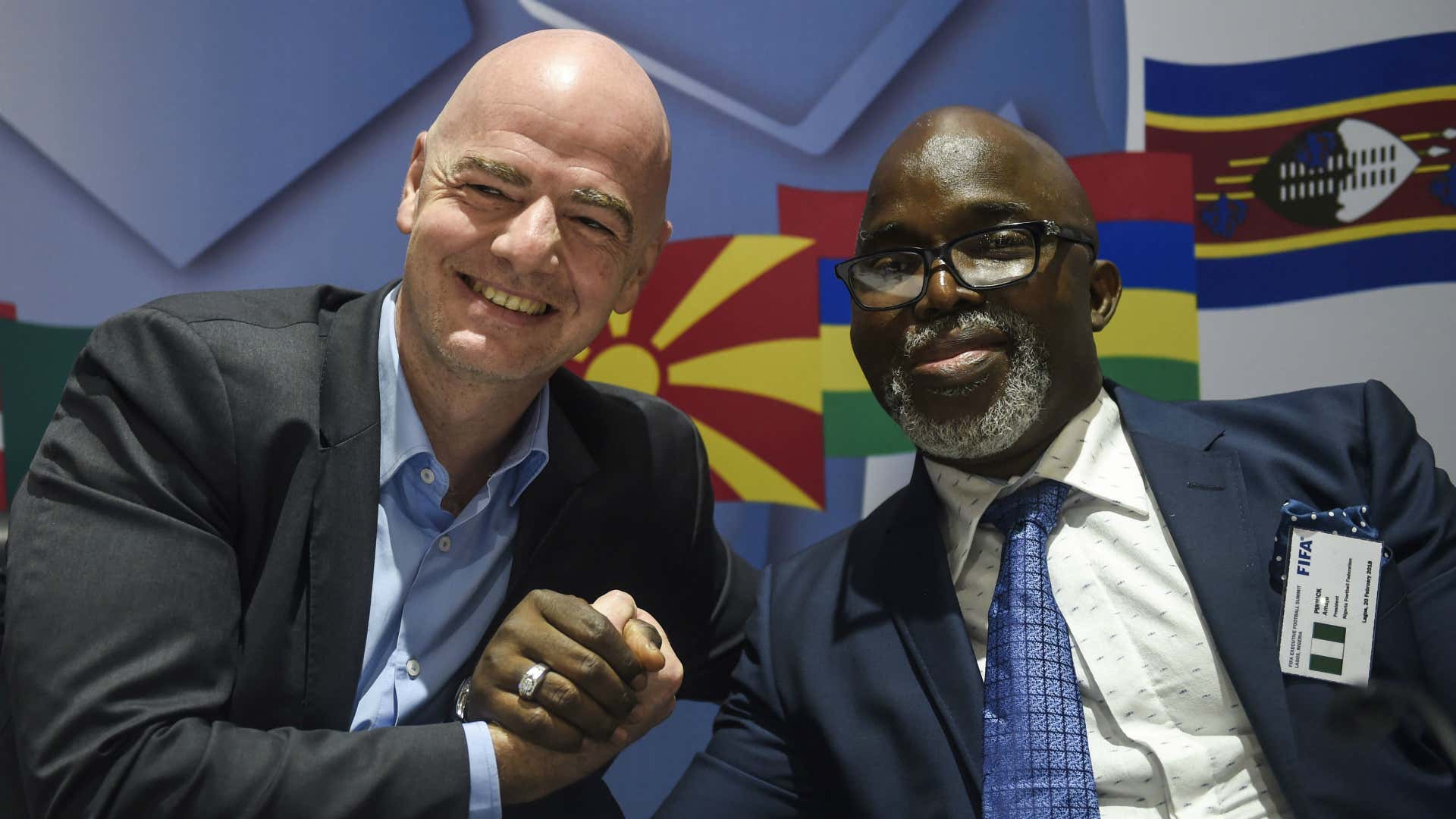 ---
COMMENT By Kunle Fayiga

Follow on Twitter
---
After months of drama with leadership of the Nigeria Football Federation between Amaju Pinnick and his rival from the 2014 elections, Chris Giwa, it was election time once again.
Pinnick was seeking re-election after the completion of his first four years, but was up against the man he succeeded in 2014, Aminu Maigari, former NFF Secretary-General Taiwo Ogunjobi, and a relatively unknown Chinedu Okoye.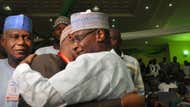 By the time results were collated in Katsina on Thursday, Pinnick secured victory by gathering 34 of the total 44, while Maigari garnered eight votes, with Ogunjobi having a paltry two votes, and Okoye nil.
Such was the ease of victory for Pinnick - who is also the Caf First Vice President and a member of the Fifa organising committee - it should never have been a surprise that it would be him that took over affairs in the Glass House once again.
.@PinnickAmaju re-elected NFF President. He scored a total of 34 votes, Maigari 8 votes, Ogunjobi 2 votes, and Okoye 0 votes. #NFFElections #NFFElections2018 pic.twitter.com/8mUwc7nO77

— The NFF (@thenff) September 20, 2018
Firstly, Pinnick had the backing of the Federal Government, who approved of his leadership when Nigeria were close to getting a ban from Fifa after Giwa hijacked the Glass House while the former Delta State FA chairman was at the World Cup.
Also, that the elections were held in President Muhammadu Buhari's home state of Katsina meant that Minister of Sports Solomon Dalung – who has been backing Giwa – could not try any of his outrageous antics.
What's more, Pinnick had two staunch allies in Shehu Dikko, NFF Second Vice President and LMC Chairman, and Ahmed 'Fresh' Yusuf, NFF Executive member. These are two men whose influence cuts across all the state football associations in the country.
Amaju Pinnick says Nigerian football is about 70% self sufficient and if they come back, it will be 100% self sufficient. Means no more Football budget for the Sports Ministry. Future ministers & the present won't be too happy...#NFFElections

— Temisan Okomi (@temiokomi) September 20, 2018
Maigari, despite being a former NFF President, did not have the same clout as Pinnick did, neither did Ogunjobi or Okoye. Many even questioned why the latter even bothered contesting when it was clear he would poll last.
After weathering so many storms, Pinnick now starts a second term as NFF President, something that is not common, as previous office holders have used no more than four years.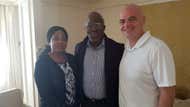 Pinnick continues from where he left off with the NFF, becoming financially buoyant thanks to the multiple sponsorship deals that have come in. He has stressed that he will aim to make the country's football governing body less dependent on funding from the government, which ideally should be the way to go.
One amusing fact is that the Super Eagles have never qualified for the Africa Cup of Nations since Pinnick took charge in 2014, and this happened at a time when there was no managerial stability. However, with things looking settled under current coach Gernot Rohr, it is the hope the tide changes during the tough double-header against Libya and a tricky away trip to South Africa.
REMINDER: Sport Minister Solomon Dalung claims he does not recognize the ongoing #nffelections . Major reason he has not and may not be present pic.twitter.com/MMzD5HCccf

— Radio Friend (@ogunmilorokenny) September 20, 2018
Domestic football in the country has not been seeing the needed growth it deserves recently, with the majority of footballing activities still under government control. Seeing the Nigeria Professional Football League end prematurely with 14 games still go due to the tussle between Pinnick and Giwa was very shameful, with normalcy as per the regular league format not expected to return until the latter part of next year.
Pinnick thus has to make it a priority to see that the NPFL reaches the height it is supposed to, otherwise, there will be very little to boast about local football. What's more, the home-based players will find it more difficult to be embedded into the national team, something many NPFL enthusiasts have longed craved for.
So Presidency backs Pinnick which Dalung isn't obviously happy about but then the #NFFelections elections are held in Katsina, home
of the President. I think we have a winner already and can all go home except uncle Chris Giwa is already cooking something for us behind.

— Olakunle FAYIGA (@k_ef4real) September 20, 2018
Pinnick has been rumoured to have egoistic tendencies in the past, often making statements that come back to haunt him.
One can't forget how he boastfully claimed that England-raised forward Tammy Abraham would pledge allegiance to Nigeria due to the close ties he has with the family, only for the concerned player to rebuff such statement and made himself available for the Three Lions.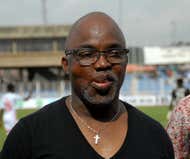 Amaju also sounded confident when he said Nigeria would exceed expectations at the 2018 World Cup in Russia only to exit from the group phase.
He certainly needs to put that pride behind him so as to avoid making more damming statements that could put his reputation at stake.
Winning a second term in office is usually a means to exert more political power without trying to show any sign of continuity or progress.
However, it is the hope that Pinnick's second stint as NFF President won't go that way. He needs to be more proactive, lest his enemies like Chris Giwa find a means to frustrate him, which will put everything in jeopardy once again.