Manchester United
Man Utd legend Giggs admits to visiting psychiatrist as career came to a close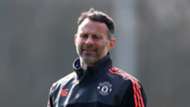 Ryan Giggs has revealed that he visited a psychiatrist as an iconic spell at Manchester United prepared to come to a close.
With the stresses facing sporting stars back in the headlines following confirmation that Everton winger Aaron Lennon was detained under the Mental Health Act amid concerns for his welfare, Giggs has spoken out on his own experiences.
The legendary Welshman enjoyed a glittering professional career, with a seamless transition made to coaching once hanging up his boots.
Why Wenger has never beaten Mou
The 43-year-old can, however, relate to Lennon's situation as he often found himself questioning his value during periods of difficulty.
He wrote in a column for the Daily Telegraph: "I do not know what has affected Aaron, but I always struggled in the periods I was out the team or playing badly.
"I had a feeling of worthlessness. As a footballer you wonder if your team-mates are looking at you and asking the questions you are asking of yourself. Why can't he hit a decent pass? Why's he always injured? What's wrong with him?"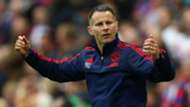 Giggs sought professional help as he prepared to make a big career change, with his time at United brought to an end in the wake of Jose Mourinho's appointment last summer.
He added: "Institutionalised is a description I would apply to my life as a footballer at Manchester United.
"I had been there from the age of 14 to 42, and my life had been so distinctively shaped by the rhythm of life at Old Trafford that I realised, when it was coming to the end last year, I had to make some reparations for the change.
Giggs ready to manage 'right club'
"Aaron Lennon's story has made mental health of footballers an issue again and I think that for his sake and everyone else in the game it is important to be open about how we feel as professionals, and how we cope with stress.
"When my life as a player and then coach at United came to an end last summer...I made the decision to see a psychiatrist to learn how best to cope and some of the suggestions he made served me well in adapting to a new life outside of United."
Giggs is a now a regular on the punditry scene, while he has also expressed a desire to get into management at some stage in the near future.