Manchester City
Man City are like England and will take longer to sort out than Barca or Bayern - Guardiola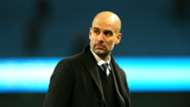 Pep Guardiola compared his Manchester City side to the England national team and has admitted that he faces a more difficult task to get them playing his way than he did at Barcelona or Bayern Munich.
The 46-year-old coach won three Liga titles and two Champions Leagues at Barcelona before guiding Bayern to three Bundesliga triumphs.
Mou is right - TV scheduling is ridiculous
Guardiola joined City at the start of the 2016-17 season, but his first campaign in England has proved difficult, as his side suffered elimination from the Champions League and league honours are looking increasingly elusive. However, they remain in the FA Cup, with a semi-final encounter with Arsenal to come in April.
Nevertheless, the Catalan has conceded that he will need more time to implement his philosophy in the Premier League.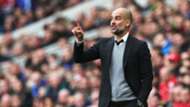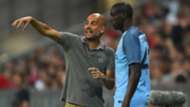 "It will take a longer time to put the team out I want," Guardiola told Sky Sports. "The other clubs [Barcelona and Bayern], for many other reasons, were a little bit closer. Here it will take more time.
"That's what I like. It is the first time in my career as a manager when I feel now is the moment. The other ones I was so lucky as a manager.
"Now is the first time I want to help the team, not just in terms of titles - they are important - but the way we play so people say, 'Pep could do that again in a team in England like Manchester City.'"
Wenger: I have decided my future
The Catalan compared his side's struggles to that of the England national team, suggesting that, while he possesses talented players, they must "play like contenders" and demonstrate that they are winners.
"It's like the England national team. I cannot deny the quality for all the English players playing for Gareth Southgate. They are top," added Guardiola. 
"But they must achieve that level, arrive there and win. In that moment the media, the people, the players themselves, they will believe they are able to play against Germany in a big competition - not in a friendly game - against Spain, Italy and win.
"You need to be there and to make that process. At Manchester City it's like this. You have to make that process and when you arrive in a semi-final, play like a contender, play like you are able to win.
"But you have to be there and win. Until we make the gap it will always be there."