Premier League
Kodi box: What the future holds for illegal Premier League football streaming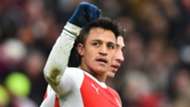 The Premier League recently won a UK court order that they believe will help them tackle the illegal live streaming of matches that infringes upon television rights.
A spokesman for the league described the order as giving them the power to take a more "precise" approach to cracking down on those sharing pirated material.
NxGn: The 50 best Under-19 talents
Editors' Picks
The English top flight sold the rights to broadcast their games to Sky and BT in a record-breaking combined £5.14 billion deal over three years in 2015, but more and more consumers are turning to cheaper - usually free - streaming options.
It is unsurprising, given the price of that TV deal, that the league is keen to crack down on unlawful alternatives. But what is Kodi and what do these measures really mean?
---
What is Kodi?
---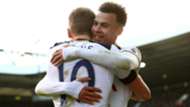 Kodi is a legal, open-source media player that is the most common software used in IPTV boxes that connect to television sets. It allows users to play streaming media from the web, such as videos, music and podcasts, through their TV.
It's not the same, but can be compared to the Apple TV and Chromecast in terms of its uses.
It began life as the Xbox Media Center in 2004 as a successor to the Xbox Media Player and was, as the name suggests, pretty much a more basic version of what Kodi is now but specifically for the Xbox console.
More recent versions of Kodi have also included video recording capabilities, allowing users to record content in the same way as you would with a Sky+ box.
---
What is a 'fully loaded' Kodi box?
---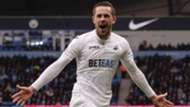 While Kodi itself is legal, boxes are often sold with third-party add-ons installed that enable users to access illegal streams of films, TV shows and sports.
One man, Malcolm Mayes from Hartlepool, was recently forced to pay £250,000 in fines and given a suspended 10-month prison sentence for selling these 'fully loaded' boxes for £1,000 each.
For football matches, the add-ons - which the makers of Kodi do not endorse - scrape illegal online streams to allow owners of a Kodi box to watch live through their TV without having a subscription to Sky or BT.
---
Is Kodi legal in the UK?
---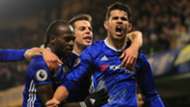 Yes, absolutely - but using it to watch illegal streams is not.
Kodi does not contain its own content and its developers say it is designed to play media that is freely available on online.
Certain accounts in the UK media have described the boxes as a legal 'grey area' and suggested the only reason you would want one is for illegal streaming, but that's not true - it's perfectly acceptable to use it to play content you own through a TV and to access services such as YouTube and Spotify.
---
Could Kodi become illegal?
---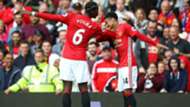 No. It's important here to separate the software itself from the purposes people are using it for - making Kodi illegal would be a bit like making DVD players illegal because people are using them to play pirated discs.
The Intellectual Property Office has added Kodi into an investigation into streaming practices, but that does not mean the software itself is under threat. What is more likely is that new measures will be put into place, or existing ones will be adapted, to combat those making illegal streams available through Kodi.
Those who buy 'fully loaded' boxes and stream copyrighted content are rarely threatened with legal action as things stand - it's not entirely clear whether it is actually illegal under EU law - but that could change. While authorities currently tend to target those selling the boxes and setting up the streams at the moment rather than those using them, more focus on and action against 'end use' is a possibility as rights holders push to crack down on the activity in any way they can.
---
Can the Premier League stop the streaming?
---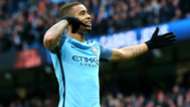 Up to this point, Internet providers have taken down illegal streams by blocking individual websites, which has been compared to a game of whack-a-mole as they can be quite easily re-established at a different link.
Now, however, the Premier League believes it has a solution. While the details of the court order have not been published, multiple reports state that it will allow the league to tell those providers to go one step further by blocking the entire servers from which the streams are originating.
That means they can target the sources behind the streams rather than simply the web pages hosting them. 
"The new block will enable a proportionate and targeted restriction of content that would otherwise have been proliferated to unauthorised websites and IPTV devices," a Premier League statement reads.
---
Will the new court order work?
---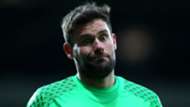 That remains to be seen. It does mark an attempt by the league to take a new approach, but it is not hard to feel that more fundamental change will be needed to stop fans from seeking out illegal streams.
The deeper problems are two-fold. Firstly, TV subscriptions for the channels that show the Premier League are getting more and more expensive and - unlike many newer, online services - are usually completely untailored to a viewer's interests.
With Sky, for example, Premier League coverage cannot be bought alone but is just one part of the content offered on Sky Sports, which costs £27.50 a month. That doesn't sound too bad until you find out that Sky Sports cannot be bought alone, either, and instead is an add-on to the main Sky TV bundles, which start at £22 a month. Straight off the bat, you're looking at a £50 monthly bill.
In fairness, the NOW TV passes Sky now offers to their sports channels - though fairly pricey at £6.99 for a day's access and £10.99 for a week - are a step in the right direction, allowing consumers to subscribe for a match they especially want to watch.
The second problem is the 2.45pm to 5.15pm Saturday blackout on the broadcasting of any live football in the UK, with the exception of the FA Cup final. That includes foreign matches and, last year, the first Clasico of the 2016-17 season was affected.
That measure was put in place in the 1960s as it was feared that showing games on TV at that time would have a negative effect on stadium attendances, with fans choosing to stay at home and watch from the comfort of their living rooms instead.
Totti reveals his Ronaldo regret
There is not a great deal of evidence around that demonstrates that would really be the case, though, and the Bundesliga continues to post higher attendances than the Premier League despite no such blackout.
Increasingly, fans of Premier League clubs are frustrated that they cannot legally watch all of their teams' games live, as they would be able to if they supported Real Madrid or Bayern Munich, without actually attending them. And we know how much that costs nowadays.