Kelechi Iheanacho was a victim of Pep Guardiola…nothing more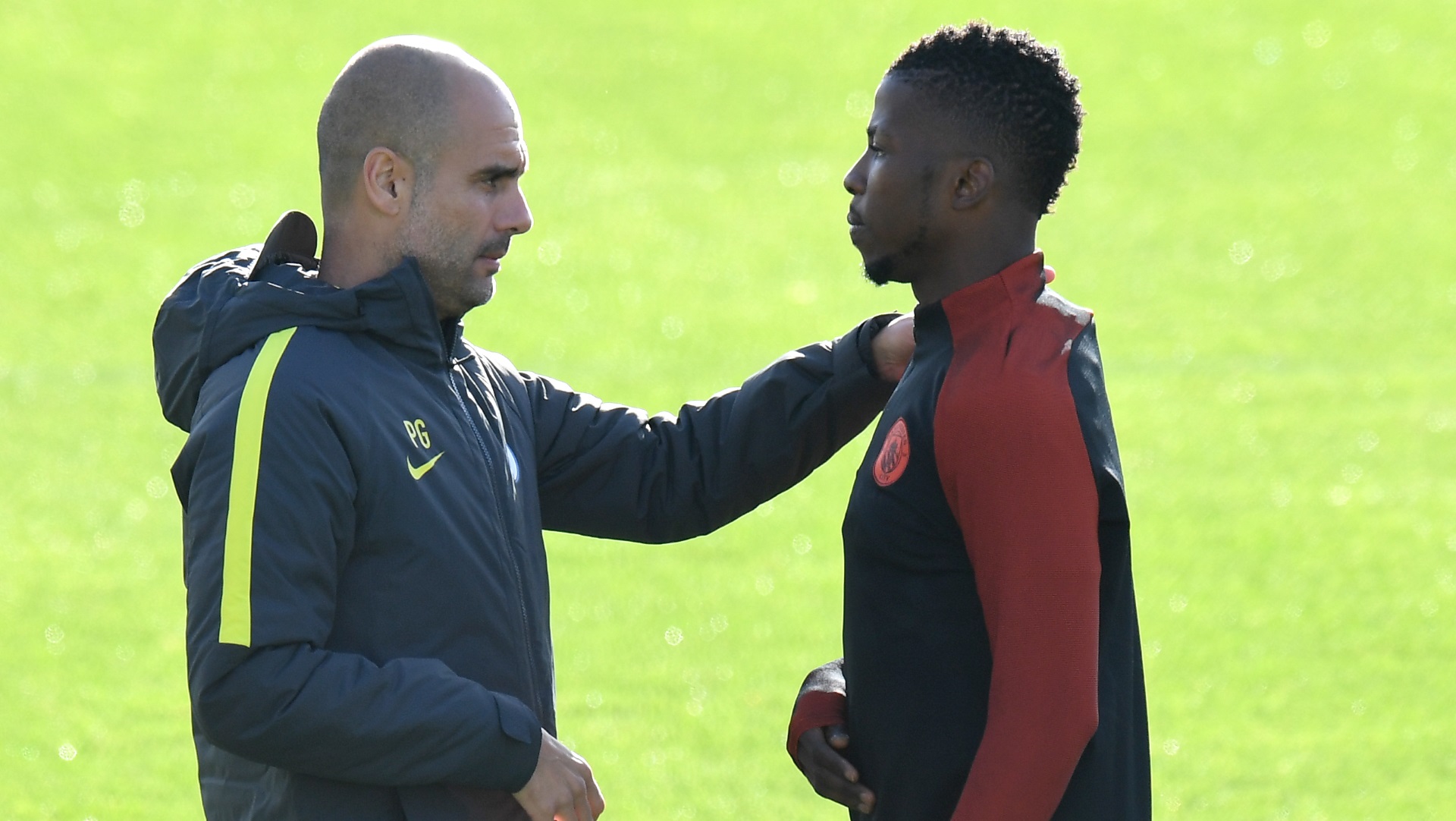 ANTHONY DEVLIN/AFP/Getty Images
---
COMMENT
---
"Kelechi is just 17 years old and he's a very important player for us in the future… I think he is a good talent."
Those were Manuel Pellegrini's words after Kelechi Iheanacho's impressive goalscoring debut for Manchester City in their preseason win over Sporting Kansas City in 2014.
The highly rated hotshot was subsequently integrated into the Citizens' squad during the latter years of the Chilean's tenure. The former Malaga and Real Madrid coach thought so highly of the forward's potential that he placed him above Wilfred Bony in the pecking order for the 2015/2016 season—the attacker's breakthrough year—where he found the back of the net on 14 occasions in all competitions.
Nurtured, moulded and perhaps ready to fulfil his undoubted potential, the stage was set for the Imo-born forward to flourish under Pep Guardiola.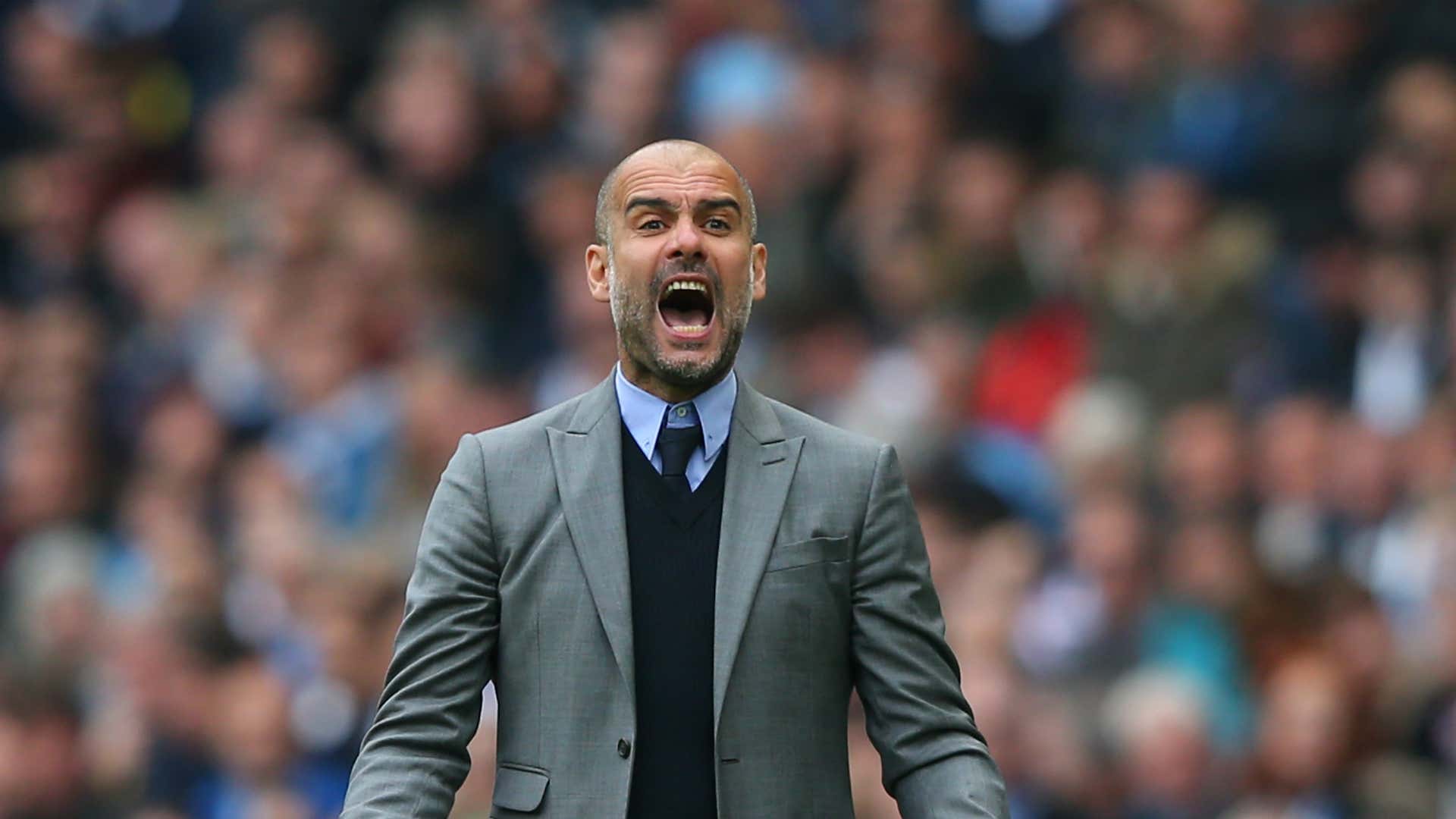 However, everyone had it all wrong, and the forward's distress—and subsequent stagnation in the Spaniard's inaugural season—was somewhat heartbreaking.
A plethora of observers chipped in with their opinions regarding the 2016 Uefa Golden Boy nominee's struggle last season, with views ranging from favouritism to even racial discrimination.
Kelechi Iheanacho | 2016-17 stats
Many may beg to differ, but the terse fact is the poacher just wasn't the kind of player the manager desired.
In truth, Guardiola's arrival at the Etihad ought to have sent alarm bells ringing with regards to Iheanacho's future.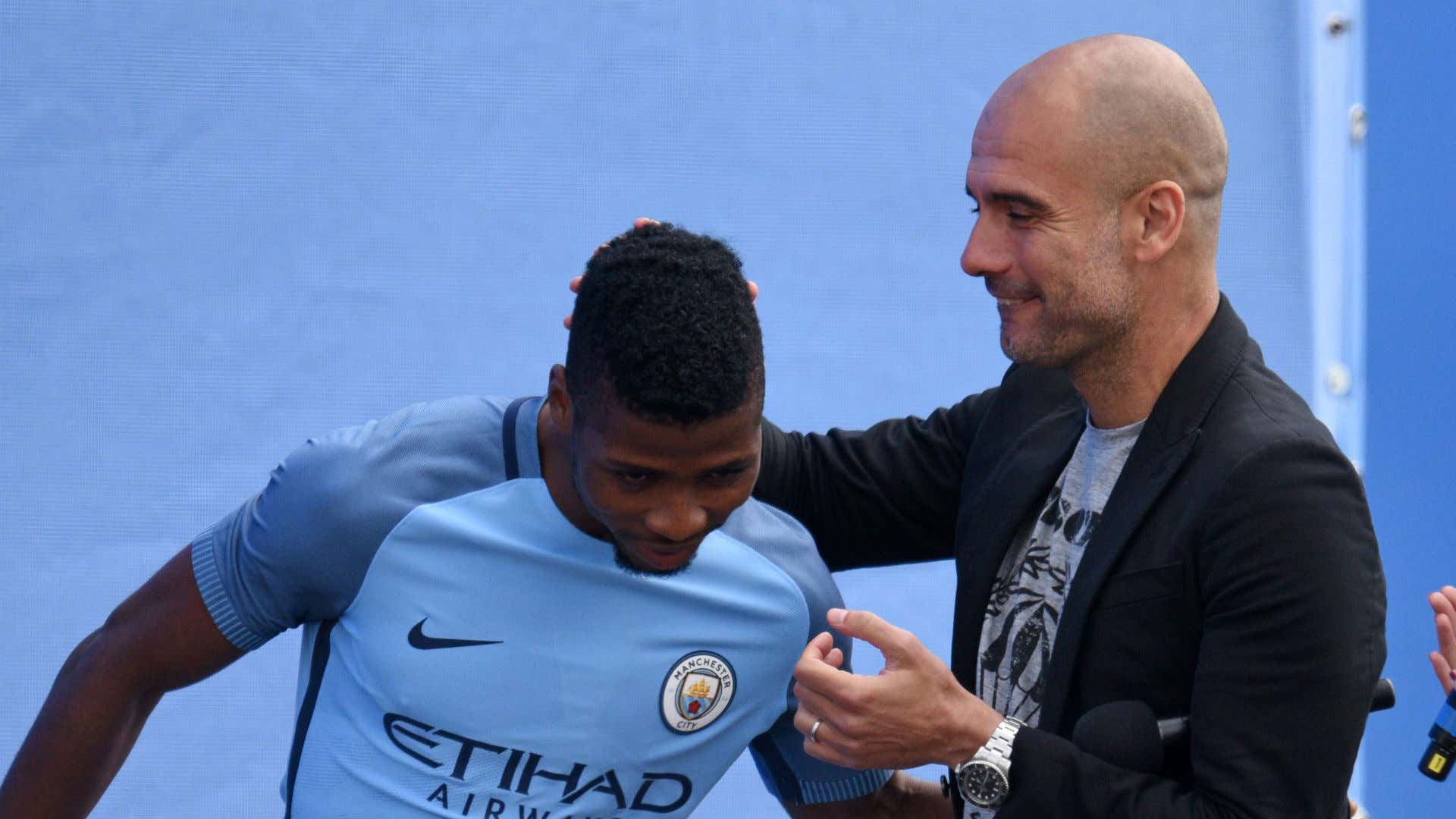 Throughout his managerial career, Pep's desire for perfection has led to him chopping and changing until he gets players who fit into his style of play.
While most managers adapt to the players at their disposal, the Spaniard sticks staunchly to his philosophy and is not shy of jettisoning players who don't suit his tactical needs, irrespective of ability or prior performances.
Kelechi was just a casualty of Pep's needs. It's a situation that played out at Barcelona with Samuel Eto'o and Zlatan Ibrahimovic, who were both shown the door despite their quality.
After choosing to utilize the fast, mobile and incisive Eto'o in his first year at Barcelona, he discarded the Cameroonian in his second year, opting for the target man option in Ibrahimovic, but that was also abandoned after a year.
Guardiola finally settled on Messi as a 'false nine', with the attacker dropping deep and leaving the centre-backs with no one to contain.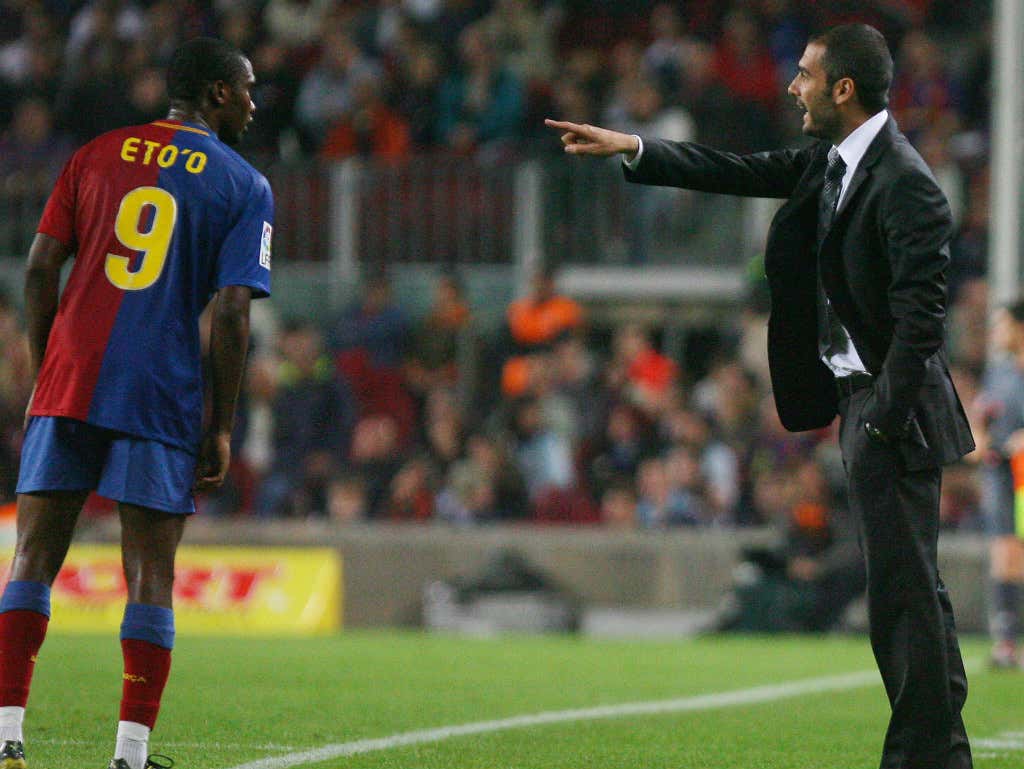 The Spaniard isn't sold on the conventional striker, whose sole role is to find the back of the net and break scoring records, he also demands great off-the-ball work, technical prowess and tactical intelligence from his forwards.
Iheanacho, it appears, has found this out the hard way!
At Bayern Munich, Robert Lewandowski wasn't fully trusted to lead the line for a while—with Mario Gotze employed as a false nine—until he proved himself to the manager.
We saw the same in his debut season in England, with Sergio Aguero missing out on a few occasions due to the former Barcelona trainer having doubts about the Argentine forward's competence in his tactical scheme.
The arrival of Gabriel Jesus—a player hand-picked by Guardiola—essentially confirmed that Iheanacho's time at the Etihad Stadium was up.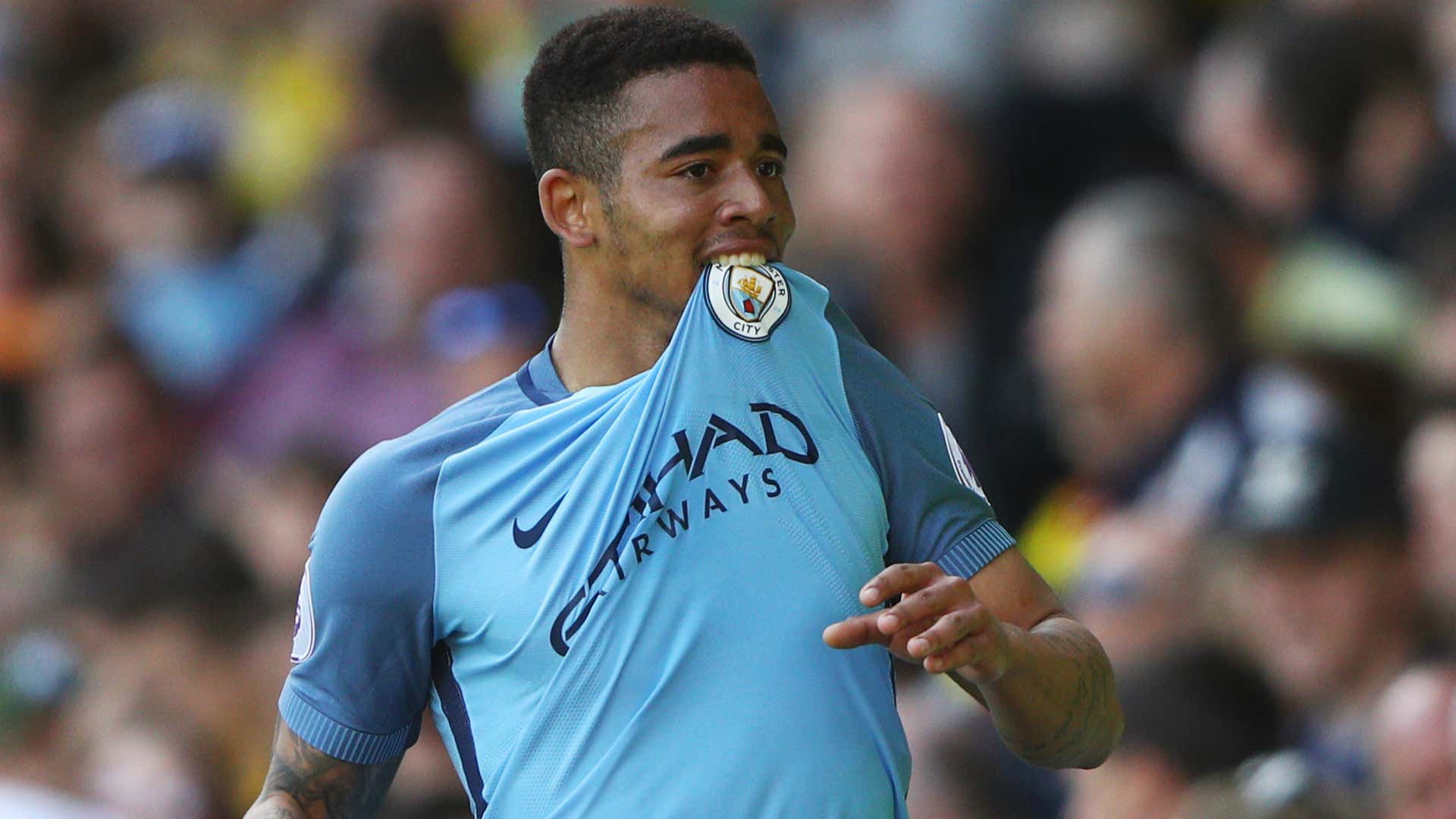 Doubtless, the Nigerian's exit from City—via the backdoor—won't have been as he had ideally imagined it, but he'd do well not to take it too personally.
Much finer players have been rejected and cast off by Guardiola, and in signing for Leicester, Iheanacho has become another 'victim' of the coach's commitment to his philosophy and his desire for a certain specific skillset for his strikers.
It's up to the forward now to prove that, while he can't be a success under Pep's strict framework of what a team must look like, he can still become an elite centre-forward.
Under Craig Shakespeare, the Nigerian has a chance to get back to his devastating best, and a potential partnership with Jamie Vardy is a mouth-watering prospect.
The buy-back clause inserted into the contract by City is evidence that, even if he may not be to Guardiola's taste, someone at the club clearly believes Iheanacho might be destined for the top…the very top!