African All Stars
Joel Obi resurgence: Another false dawn?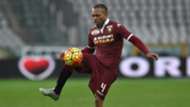 ---
COMMENT    By Solace Chukwu    

Follow on Twitter
---
The year 2010 was an undeniable point of inflexion, and more than just in the sense of bringing the previous decade to an end.
It called time on a generation of Nigerian footballers; the retirement of Kanu sounding the call to finally rebuild the national team after the disappointment of that year's World Cup.
The line of succession was, however, compromised by failure and, to a lesser degree, misfortune. The inability of the Samson Siasia-led Super Eagles to qualify for the 2012 Africa Cup of Nations was a rude shock, and consigned the likes of Dele Adeleye, Taye Taiwo, Promise Isaac, the crop from the Under-20 World Cup in 2005, to the compost heap.
Editors' Picks
Where misfortune struck was in sweeping up behind, doing reconnaissance, as it were, on those who managed to emerge from that debacle with their reputations intact: the promising Olubayo Adefemi was killed in a car crash, while both Onyekachi Apam and Chinedu Obasi remain the great what-ifs of Nigerian football in the 21st century.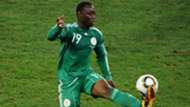 Another in the latter category, and an even bigger regret in all likelihood, is Torino midfielder Joel Obi.
To borrow (and slightly paraphrase) a Yoruba saying, a dead child is better than a missing one. It is the hope that blocks the process of healing and cloture, you see. While we know that Obasi will never don the green and white again, and so can 'grieve', Obi presents a hope so real as to be tangible, and yet so tantalizing in it elusiveness.
Joel Obi | 2017-18 stats
The former Inter man, now 26, is presumably at the peak of his physical powers, and has made nine appearances (eight of those starts) in all competitions for Torino this season, scoring three times and assisting twice. Then again, there has never been any uncertainty over his productivity and ability. What is rather less apparent is how consistently his skills can be harnessed.
This term, Joel Obi has already missed five weeks due to injury. In 2016/17, that number was 13. In 2015/16, it was 20. This is the tragedy at the very core of a wondrous talent, the thorn in his flesh as it were: to be eternally buffeted by muscular injuries.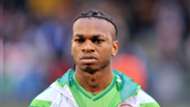 Yet so great is his talent and range that, when fit, he is impossible to ignore, and this is true both for club and country. Following that initial stumble, the reboot of the national team did eventually happen under the late Stephen Keshi, and when he had secured a ticket to the 2014 World Cup, it was to Joel Obi he turned to improve the then African champions.
His slaloming brilliance and deft left foot would not have looked out of place in Brazil, the Mecca of the mercurials. Predictably though, just on the eve of the final squad announcement, he suffered yet another injury, drawing a long, plaintive sigh from all and sundry; he has not played for the national team since, withdrawing through injury when turned to for a meeting with Tanzania in September 2015.
This is all the more relevant now, for two reasons. Now that Nigeria know the identities of her three World Cup group-stage opponents, the mapping out of the 23-strong playing delegation will begin, and preparations will kick into gear.
Second of all is that there is so blatantly a need for a player like Obi in the Super Eagles midfield.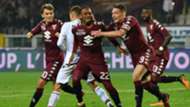 Both Wilfred Ndidi and Ogenyi Onazi are scrappers, John Ogu is a calm distributor, John Obi Mikel plays in the hole and Oghenekaro Etebo is a runner.
What is lacking is someone who can dribble forward and pick a pass, take risks in possession and, in doing so, shift some of the creative burden off Mikel. Far from being simply an option to have in certain eventualities, this is arguably the one variable that could truly elevate this team, the x-factor.
It is easy to see that Gernot Rohr has the same idea – he invited Manchester City loanee Chidiebere Nwakali out of the blue last month for the Algeria game, and is surely experienced enough to appreciate the slightly blunt edge his midfield wields in the event that his captain gets marked out of a game.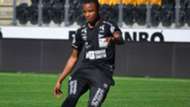 And so, from now till the end of the season, we shall watch Joel Obi with bated breath and muttered supplication, because the question is not so much whether he ought to be a part of this team (that goes without saying), but whether his promise will crumble to dust in our hands once more.
Then again, perhaps it should suffice that we simply enjoy his progress from a distance, like an elegant fawn grazing, and not rustle the bushes, lest the spell be broken.
It seems that, more than his own explosiveness, the sheer weight of a nation's hope might be too much for those brittle hamstrings.
After all, to expect nothing is never to be disappointed again.