African All Stars
Leonardo Jardim the man to unleash Pierre-Emerick Aubameyang at Arsenal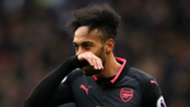 ---
COMMENT    By Solace Chukwu    

Follow on Twitter
---
While rumours of his demise might be greatly exaggerated, there is no denying that Arsene Wenger is as close to an Arsenal exit as he's ever been in his 20-year reign.
As it is, the Frenchman remains in charge. Even though a weird impasse between duty and gormlessness in his relationship with the club might continue to perpetuate him, his list of potential successors grows longer by the day.
Badly, the Gunners need a sense of identity.
That much is deserved considering the expense of their current squad. It isn't at the level of the Manchester clubs, but Arsenal have broken their club transfer record twice in successive windows. The most they would expect is a semblance of a group rowing together in the same direction, being more than the sum of their parts.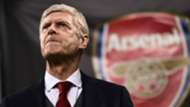 As it is, there has been utter rudderlessness, and neither of the two most expensive signings that were brought in by the club has particularly hit the heights, even though both scored on their competitive debuts.
It is a worry more keenly felt with Pierre-Emerick Aubameyang, one which transcends the mere fact of Alexandre Lacazette's absence due to injury.
The Gabon international has sputtered and largely struggled to get involved in the Gunners' play. Whatever system it is in use, Aubameyang looks jarringly out of sorts.
Aubameyang | 2017-18 stats
Perhaps that is the much-vaunted period of adaptation, although observing the trend of recent Arsenal signings would seem to suggest something more fundamental: there is something flawed in Wenger's player development plan.
Aubameyang looks set to join a growing group of players at the Emirates who all seem to be stagnating and even regressing after bright starts. That his own correction to the extant mediocrity seems sped-up is fitting, in view of the blinding pace at which he plays.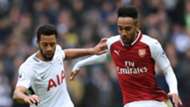 As players become more and more high-value assets, the inability to harness them properly will become grounds for the sack or, at the very least, questioning. While he recently signed a new contract, the public angst Jose Mourinho has had to weather for appearing unable to put Paul Pogba's unique genius springs to mind.
So it would not be farfetched to imagine that the ability to get the best out of Aubameyang could be a huge factor in deciding who succeeds Wenger at Arsenal, whether in the summer or at the end of his contract.
With that in mind, and looking at the names that have been touted, one stands out: Leonardo Jardim.
The Monaco boss's emphasis on verticality in attack contrasts sharply with Wenger's almost prosaic pattern-weaving, and is evidently a better fit for a striker as explosively kinetic as the 28-year-old.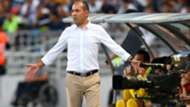 Beyond that though, and more easily relatable, is how Jardim oversaw the second coming of the deadly Radamel Falcao.
Why, it was only in 2016 that it seemed the player who had torn apart the Europa League with both Porto and Atletico Madrid, and who had been gushed over by managerial greats like Pep Guardiola and Fabio Capello, was finished at any sort of high level.
Two flop loan deals in the Premier League, with Manchester United and Chelsea, served to destroy a carefully build reputation as an uber-striker.
His numbers since returning to Monaco and working with Jardim though have been as sensational as ever, and he was, along with Kylian Mbappe, the thrusting force of Les Monegasques run to the Champions League semi-finals last season. Shere Khan has returned to the jungle.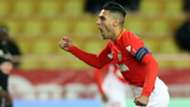 Jardim revealed last year that he had to go over, with the striker, what his game was all about in order to find solutions.
This isn't simply about a player having an Indian Sumner.
Of course, Aubameyang is not the wrong side of 30 just yet, but it is tempting to imagine what he could do, not just in a side packed with playmakers, but with a manager who is keen on playing to the strengths of his best player.