Dempo U20
Indian Football: Goa U-20 match postponed due to referee no-show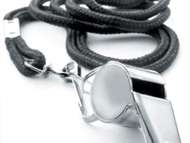 While the referees have hogged the limelight for all the wrong reasons in the Indian Super League (ISL) and the I-League, in Goa, it's the organisers who have to shoulder the blame.
The Goa Football Association's (GFA) Under-20 Taca Goa League match between Dempo SC and Vasco SC had to be postponed as there were no match officials present at the Duler Stadium!
Interestingly, the GFA missed out on informing Anthony D'Costa, who looks after the appointment of referees.
"Our management has to pay for the transport, refreshments and to the players for every match they participate and if by chance we fail to report for a match GFA imposes heavy fine on the team," said Vasco coach Eban Mesquita.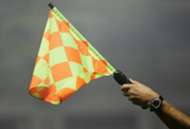 Dempo coach Anthony D'Souza also expressed his disappointment.
"My boys who had travelled from Benaulim, Navelim, Savordem and far places to play in today's match had to return home disappointed," he was quoted saying in O Heraldo.
"The interest of the players was so encouraging that six players who had taken part in the Reliance Cup at Mumbai where they were the losing finalist had returned just yesterday night and today they had reported for the match," he added.