I-League
I-League 2017-18: Shankarlal Chakraborty - We have special plans for Chencho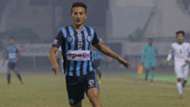 Mohun Bagan take on Minerva Punjab FC in an I-League clash on Wednesday at the Salt Lake Stadium, Kolkata.
The Minerva Punjab are just a win away from reclaiming their position at the top of the table, overtaking East Bengal. Mohun Bagan too will be eyeing three points as it will narrow the gap between table toppers to just two points.
Mohun Bagan coach Shankarlal Chakraborty, who started his managerial journey with a win over Aizawl FC last match, remained cautious against Minerva.
He said, "We are trying hard to do well but unfortunately that's not happening. No one wants to lose or draw but it happens. The big teams, who are title contenders, will never want this bad patch to continue. We have promised to come back soon. We had won the last match but we have to improve."
On asked if he has special plans for Minerva's 'Bhutanese Ronaldo' Chencho Gyeltshen, Chakraborty replied, "Yes, we have special plans for Chencho."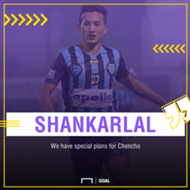 Mohun Bagan's newest recruit Australian central midfielder Cameron Watson played his first match against Aizawl. Although he lacked match fitness, the former Bengaluru FC midfielder brought stability in the middle of the park.
On his fitness and how he is adapting to the new conditions, Watson said, "In the last game, the second half was more open. After the first 20 minutes of the first half, all the boys started to play better. I have just joined the side and slowly getting along with the other players. We got the result in the last game and we have to continue that result. We have to get three points every week. It's nothing to get excited about."
Minerva boss Khogen is eyeing the championship. The team is in good form and every member of the club believes in scripting yet another fairytale à la Aizawl FC.
Speaking of the match, Khogen said, "We have immense respect for Mohun Bagan. They are an old club and at home, they are a good side. They have a very good attack and we have to be cautious. Our target is to win the league. We want to be champions. It is a long journey. We have to avoid bad results."
MATCH PREVIEW: Mohun Bagan v Minerva Punjab

"Our boys are very young. Match by match they are gaining experience. By the 10th match, they will get enough experience and we will get to know how the league table shapes up."

Minerva have been fielding just four foreign players in their starting XI although they have five at their disposal.
On asked if the club is looking for another overseas signing in the January transfer window, the coach said, "No we are not looking for a foreigner now. If required, we will think about it. There is no disparity between the foreign and Indian players in our club. It is all in the mind. If your thinking levels are strong, it is the making of a good side. There is no bias with the Indian players. They train hard, they are good and have been scoring."