Diego Costa
Diego Costa's lack of goals is the team's fault, says Cahill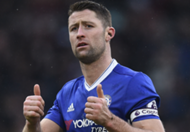 Gary Cahill says that the entire Chelsea side has to shoulder the blame for Diego Costa's lean spell in front of goal.
Premier League Team of the Week
The Spain international has not scored in 329 minutes of football, his longest dry period of the season, but remains third in the scoring charts even after firing another blank in his side's 1-1 draw at Burnley. 
Pedro opened the scoring in that clash, but Chelsea were quickly pegged back by a Robbie Brady free-kick and failed to muster a single shot on target in the second half at Turf Moor. 
Centre-back Cahill believes that the forward needs to be better supported.
"The lack of goals did not even cross my mind to be honest, it's a team thing," Cahill said at Turf Moor. "I think we could have played a lot better than that and if we had played a lot better, then Diego gets a few more opportunities - it goes hand-in-hand. 
"I think we dug in when we had to. It wasn't the prettiest, it wasn't a nice sunny afternoon at Stamford Bridge, where we can just zip the ball about. It was tough but we dug in, got the point, we wanted three, but it wasn't to be. But we have it in our make-up now, don't lose."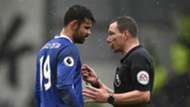 "In the first half, maybe we could have had opportunities to put the game to bed if we took our chances. If it had gone to two, it would have been a different ball game. 
"The way the second half went, taking everything in to account, it was important that we did not lose. And we didn't, so it was good to have that in our make-up. Let's see, it might be a huge point for us.
"They were very direct and I am not criticising them for that because I have been on both sides in teams that I have played in. They played to their strengths and thats why it was so difficult."
Chelsea went into the Burnley game following wins over Liverpool and Arsenal, but Cahill said that his side don't struggle for motivation when they play against lesser opposition and is positive with Wolverhampton Wanderers and Swansea City coming up in the cup.  
"It's not hard if you want to achieve what we want," he added. "We have done so much hard work this season, to get us in this position, to almost to see the finish line. With 13 games now, it's important that we chalk the games off with the right results.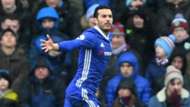 "It's a time to press on, yes. The motivation to try and finish the job should be there for everyone. There is a light at the end of the tunnel now and it's just important we keep working, keep focussed, keep doing what we have been doing for 95 per cent of the season.
"I thought we could have played a lot better at Burnley and maybe that's a little wake up call where we realise that it's obviously going to be tough to cross the line and there is plenty of football to be played.
"It's been going well for us this season. Every game is difficult in its own way and it is something we have to adapt too."