Opinion
Clasico Joven, Tigres prowling and more talking points ahead of Liga MX Round 8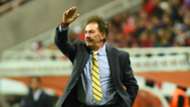 Every week brings us a new Clasico, but while this is the weekend of the Clasico Joven, it hardly seems like a joyous occasion. Combine both teams' point totals and you'd have a side that was still tied only for third place in the league.
We'll get to that shortly. Other than the Mexico City matchup, many of the league's top teams are playing opposition that hasn't started off as well. It could mean we're in for a mundane weekend. More likely it means that when we reconvene Monday we're talking about a wild batch of upsets.
Pumas' Castillo returning to Europe?
Let's dive into what the chatter is all about heading into the weekend, and try to guess what we might be talking about Monday:
---
IT'S A BIG WEEKEND FOR ... CAPITAL BOSSES
---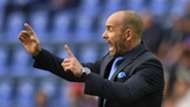 There's always going to be some level of pressure for the coach of one of Mexico's four grandes. Two of those teams, Club America and Cruz Azul, meet in the Clasico Joven - a rivalry younger than the storied Clasico Nacional but still stretching back to the 1960s. And, as many managers are fond of saying, pressure is not being able to provide for your family, or put food on the table, or some version of this.
While it's unlikely either America coach Ricardo La Volpe or Paco Jemez will find themselves without the capital to buy groceries any time soon, they both could be out of a job before the end of the season. La Volpe's America has seven points through seven rounds, but the manager didn't exactly cut a concerned figure during the week. And though he later (sort of) walked back some of the barbs he aimed at Cruz Azul coach Jemez, the fuel to the fire already was added.
Jemez's team has created some chances but largely failed to score them, but it did snap a streak of nine matches without a win by topping Queretaro in the Copa MX during the week. That will only buy him so much time, though, with his side coming in on six points. Jemez was supposed to turn the team around, and while new signings like striker Martin Cauteruccio and left midfielder Martin Rodriguez have shown moments where they look like they'll adapt well to Liga MX, they're nowhere near the early adaptors players like Pumas forward Nicolas Castillo or America's Cecilio Dominguez have been.
Will this game send either manager to the ranks of the unemployed? It's tough to say. But both will be desperate to have their team playing well Saturday night. Otherwise, the playoffs, and their jobs, may be slipping away.
---
DON'T MISS ... QUERETARO VS. PUMAS
---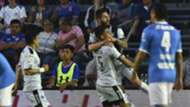 Wait, what? What is Queretaro doing here in the Game of the Week section?
First, the Gallos Blancos benefit from Tijuana and Monterrey playing the early game Friday, a contest that will be exciting but it kicks off the weekend and doesn't play nice with our publishing requirements.
Beyond that, though, this is a team that has been reinvigorated under new coach Jaime Lozano. The former Pumas star and Mexico international took over after the club parted ways with Victor Vucetich, and Lozano has made a big difference. Queretaro has seven points from its last three matches and scored four goals in a victory against Necaxa last weekend after entering the round with just three goals scored.
That hot streak puts Queretaro just outside the playoff positions with plenty of time to improve. This week will be a test with a strong Pumas team in town, a test that despite his connections to the Mexico City club, Lozano wants to see his current club pass.
"What I can say about facing Pumas is that it's a team that I owe everything to as a player, but today I'm at an organization that has given me everything to develop as a manager," Lozano said. "I'm happy to be able to face Pumas, and it always makes me happy that Pumas is doing well, but I hope that this Saturday we're better."
To do that, the defense will have to be well organized, and while four goals might not be necessary, the same dedication to attacking as a team also will be crucial.
---
KEEP AN EYE OUT FOR ... TIGRES ON THE PROWL
---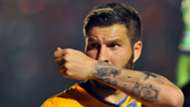 The reigning champion has been sleeping, but last week's 3-0 win over Veracruz, and the ugly violence between supporters that followed, may have Tigres waking up.
CONCACAF qualifier refs announced
This weekend, coach Ricardo "Tuca" Ferretti's side will be back at home to face relegation-threatened Morelia. It's a fixture that Tigres should be able to win easily. The talent gap is there, and in addition to Andre-Pierre Gignac getting back among the goals, Eduardo Vargas scored his first goal for Tigres in a midweek CONCACAF Champions League draw with Pumas.
But there's still some skepticism. Tigres already had what should've been a signature win that turned things around, beating America 4-2 in the third round after a slow start. Yet the malaise continued, with Tigres failing to score and losing its next three league games.
Morelia provides a chance to bounce back. The back line needs to account for Raul Ruidiaz and Andy Polo, but the attack should be able to extend its scoring run and perhaps spur a charge up the table back into the upper echelons of the league.
---
QUOTE OF THE WEEK
---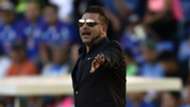 "It's always a beautiful thing to return to a place where you were happy. I feel I'm going to return," Antonio Mohamed, Monterrey manager
The former Tijuana manager is back in the border city and sees it as a place he will continue to visit. Mohamed brought plenty of happiness to fans in Tijuana and to Club America, winning championships at both stops, but is yet to do the same in Monterrey.
He maintains a 4-1-1 record against Xolos since leaving the team he took to the title and will hope to improve that record and keep his team undefeated in Friday's clash.