China PR v India
The Earth Derby: No better time for India to play underwhelming China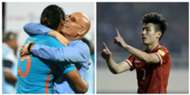 It will be an atmosphere of celebration when Marcello Lippi and his Chinese national team welcomes India for an international friendly in Suzhou on Saturday.

Before kick-off, the Chinese Football Association (CFA) will hold a commemorative ceremony for two of their old warhorses, Zheng Zhi and Gao Lin, who both got their 100th senior caps over the past few months.

The 100-game mark holds a high regard in the Chinese sporting culture and thus, initially, it was decided to hold the felicitation for the Guangzhou Evergrande duo to Nanjing three days later, where China face Syria.

It was because the CFA deemed Syria to be a higher-profile opponent than India. 

However, with more than 30,000 tickets being sold and the fact that this will be the first major sporting event at the venue in more than a decade prompted the Chinese FA to not defer it further.

The fervour around Suzhou is high as the Chinese media have proclaimed it as the 'Earth Derby', with the population of both countries combined exceed a whopping 2.8 billion, more than a third of the world.

But, the narrative won't change for Lippi and Co. He wants to keep his key players fresh for the Syria clash. It will only be a mere coincidence as the 38-year-old Zheng Zhi, after getting being honoured pre-kick-off will head straight to the stands as he carries a niggle.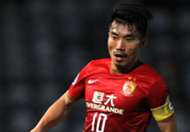 So does Chi Zhongguo, a midfielder of Korean descent who has been earmarked as Zhi's successor. Lippi also lost Piao Chen to injury and has been forced to look towards veterans Zhao Xuri and Yu Hanchao, after preferring youngsters in the earlier games.
Striker Gao Lin will be a part of the playing eleven but he is under pressure, having scored just two goals in the last four years, that too from the penalty spot. This compelled Lippi to bring Yu Dabao back into the scheme of things.
The Beijing Guoan man has played right wing, central defence and now striker in the last twelve months. This is nothing short of an experiment as
China
's goalscoring woes have been evident. 
Team Dragon
 might be ranked seventh in Asia but the team has struggled a bit lately. With three months to go for the continental tournament, the India game will be the last of dilly-dallying with personnel.
What does this mean for India? They need to make a huge step up since they have not been playing opponent's China's calibre so far. 
A ticket into the
Asian Cup
was booked last year and this is the first of the series of friendlies they play against high-ranking opposition in the lead up to the tournament. 
In contrast, India have a more or less settled side going into the game. The 
Blue Tigers
 will have nothing to lose and much to learn. 
With China missing a few top names and them experimenting with their forward line, there could not have been a better time for India to play China.