Premier League
'Arsene, you're fired!' - Piers Morgan says Trump would sack Wenger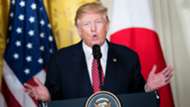 Television presenter Piers Morgan believes that his former colleague Donald Trump would sack Arsene Wenger if he was in charge of Arsenal.
Current president of the United States Trump appeared alongside Morgan on 'Celebrity Apprentice', where the pair formed a bond. The Republican politician's son is an Arsenal supporter, having been seen playing football in the White House wearing the club's jersey.
WATCH: Ozil's crazy crossbar challenge
Morgan, who still is in contact with the president, claims that if Trump Sr owned the London-based football club, he would have sacked Wenger already.
"Would Donald Trump consider success to be somebody who hasn't won a major trophy in 13 years?" Morgan said on talkSPORT. 
"No, I think he would be using the immortal words: 'Arsene, you're fired'!"
"The real problem is that Arsenal fans don't care enough. They have been too brainwashed.
"This is the worst season Arsene Wenger has ever had. We are going to end up out of the top four. "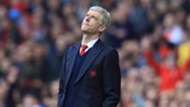 Wenger's future is currently the source of much speculation as his contract expires at the end of the season, but Morgan does not feel that he has done enough at the club to earn an extension.
The club's lack of major trophies in recent years is the major sticking point for Morgan and many Arsenal fans, but the TV personality is also quick to blame the role of the supporters in Wenger's prolonged stay.
"We are sixth in the table, we were dumped out of the Champions League for the eighth consecutive year at the last-16 stage. He has never even won the Champions League," Morgan continued.
"This guy talks like he is Alex Ferguson, talks like he is Jose Mourinho, and he has not won the league since 2004. He has won a couple of FA Cups - well whoopie do!
Arsenal icon Henry supports Spurs
"It is completely unacceptable. I'm afraid not enough Arsenal fans care. I have given up trying to persuade them. If they want to carry on with Wenger for two, three more years and languish where we have been for the last 13 years and never really compete for the two major trophies, then so be it.
"This is supposed to be the promised land where we had the new stadium paid for and we were going to compete with the big boys. We can barely compete with Stoke City!"