Arsenal
Arsenal plot Welbeck and Ramsey contract talks in bid to avoid Alexis and Ozil transfer saga repeat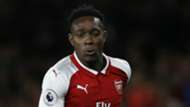 Arsenal are planning to hold contract extension talks with Danny Welbeck and Aaron Ramsey, but Arsene Wenger sees more deals being run down.
The Gunners have seen the issue of expiring contracts become an unwelcome distraction at the Emirates Stadium, with Mesut Ozil and Alexis Sanchez entering the final 12 months of their current agreements.
Arsenal 6/1 to beat West Brom 1-0
Both continue to generate intense exit talk as a result, although Arsenal have worked hard to keep the pair on their books.
Wenger hopes that a similar situation can be avoided with another international duo, with discussions set to be held with England forward Welbeck and Wales midfielder Ramsey – who are currently tied to the club until 2019.
"Yes, that is something we want to address," admitted Wenger. "Both of them are in a good moment for us."
While hoping that such talks will progress positively, Wenger concedes that more players are going to follow the lead of Ozil and Sanchez as transfer fees continue to rise.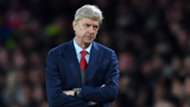 He added: "You will have more and more players going into the final year of their contract.
"You will be in a position where you either extend for money you cannot afford, or you go into the final year of their contract.
"This season, there were 107 players in the Premier League who got into the final year of their contract for the first time, and you will see that more.
"The clubs want too much more for normal players. Because they say if one player [Neymar] is worth £200 million, then this player is worth £50m.
"But everybody knows £50m is too much for that player and they cannot afford it. So what happens? The club cannot sell, and doesn't extend the contract, so more and more players are going into the final year of their contract."
Arsenal did choose to sell one of their contract rebels over the summer, with Liverpool taking Alex Oxlade-Chamberlain in a £35m deal.