Annor sends 'request' to Ronaldo ahead of Copa del Rey fixture
Last Updated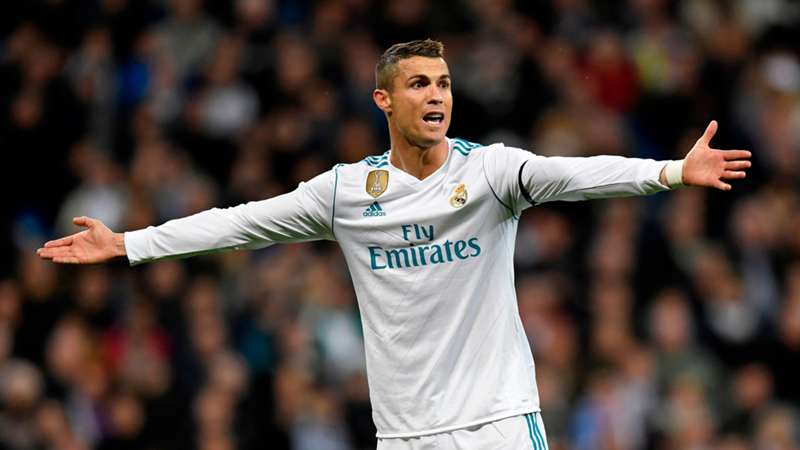 Getty Images
Fuenlabrada striker Yaw Annor says he's longing to meet Real Madrid superstar Cristiano Ronaldo for the first time, ahead of the Copa del Rey return leg with Los Blancos at Santiago Bernabeu on November 25.
A less-fancied side was paraded by coach Zinedine Zidane a fortnight ago against the third-tier club at the Estadio Fernando Torres, and although Madrid struggled throughout the game, two second-half goals from the spot by Marco Asensio and Lucas Vazquez were enough for the La Liga team to put one foot in the next round.
Annor, 19, came on in the second-half but couldn't find the back of the net after several attempts.
"It was a great game against Real Madrid a fortnight ago but I was hoping to see Ronaldo play in the first leg in the Copa del Rey but he couldn't make the trip. That was bad news for me," Annor told Goal.
"I wanted to meet him face-to-face for the first time and snap pictures with him as well as take a word of advice but unfortunately that never happened.
"I had targeted to meet a lot of players aside him but Asensio and Lucas were the only big names that came but I'm looking forward to meet Ronaldo in the return leg.
"I could at least exchange jerseys with him and listen to whatever he has for a young player like me who has left behind family and friends to chase my dreams," he said.
He added: "Ronaldo is the best footballer on the planet currently and there's no doubt about it after the just-concluded Fifa awards. Any word from such a player to you specifically will be great. I know he will not let me down whenever we meet because he's a great personality and loves everyone no matter the race," he added.
Annor, who joined Fuenlabrada from Ghana Premier League side Bechem United, has scored one goal in ten appearances this season as they lead the Segunda B log with 29 points.