Premier League
Age no barrier to evergreen Manchester United defender Valencia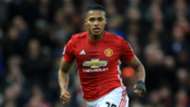 Antonio Valencia claims to feel as though he is "just 21 years old" as he sets his sights on an extended stay at Manchester United.
The Ecuador international turned 31 last August, as he prepared to take in an eighth season at Old Trafford.
Jones: Utd don't need Ibra to win
He has been a model of consistency throughout his time with the Red Devils, and prior to that with Wigan Athletic.
Valencia has now spent over 10 years in the Premier League, during which time he has made over 250 appearances in the English top-flight.
He remains determined to add to that tally, with the energy levels that he is famed for showing no sign of waning.
Memphis: I wasn't good enough for Mou
Valencia, who saw a 12-month option on his contract taken up in January, told Inside United: "I've changed in a lot of ways but with my willingness to keep on training hard, my hunger to keep on improving and my desire to want to remain here at United, I feel like I'm still just 21 years old.
"I'm thankful to this great institution [the club] which has given me the chance to fulfil my dreams. And, of course, I'll continue to fight hard to remain here for a bit longer!"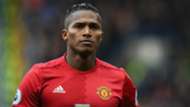 The two-time Premier League title winner has also discussed his conversion from a fleet-footed winger into a buccaneering defender, with Jose Mourinho regularly lauding him as the finest right-back in world football.
He added: "Sir Alex would play me at right-back in a few games and I think he gradually began to realise that I could defend.
"David Moyes also used me in that role in a few games. 
Griezmann: Future in Atleti's hands
"Then came [Louis] van Gaal and he played me there in a lot of games. I did a good job there and he continued to play me at right-back.
"Now the gaffer has come here and he's given me the opportunity to keep working up and down that right-hand side, which I'm enjoying."
Valencia has made 33 appearances for United in all competitions this season, helping them to EFL Cup glory while also progressing positively in the Europa League and in a bid to secure a top four finish in the Premier League.