AFF Championship
Akram tells us his favourite Ultras Malaya tifo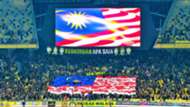 ---
BY        ZULHILMI ZAINAL       Follow on Twitter
---
Not only the Harimau Malaya have captured the attention of Southeast Asia by reaching the 2018 AFF Championship final, but their die-hard fans too have been stealing the limelight with their passionate displays of team colour and deafening chants throughout the tournament.
The fervent Harimau Malaya's fans, the Ultras Malaya have ensured that their team always takes to the pitch backed by a strong support, which has included elaborate tifo displays. 
Editors' Picks
Tribute to The Heroes of @bombaJBPM

BERKORBAN APA SAJA 🇲🇾🇲🇾🇲🇾

By @ultrasmalaya07 #EKOR 🇲🇾 #DemiMalaysia #DemiNegara #NationalCalling #AFFSUZUKICUP2018 pic.twitter.com/fXfFZNpRLk

— F I Q (@MarkFiq_) November 12, 2018
Menang Sampai Juara. Kitalah Raja. @ultrasmalaya07 #utlr #ekor pic.twitter.com/qFk44wPFim

— F I Q (@MarkFiq_) November 25, 2018
And it seems that at least one player on the team is a fan of the ultras' effort.
Following their semi-final win against Thailand last week, midfielder Akram Mahinan posted a short request on his Twitter account:
Final bosku!! Tak sabaq ssbj full house lg!! Tifo kasi mantap!!

— Akramninho (@AkramMahinan) December 5, 2018
"We're in the final! A sold-out Bukit Jalil once again! Put up another dazzling tifo!"
In the following days, he also retweeted a number of Twitter videos and photos of Malaysia fans.
One day before their first leg final match against Vietnam, Goal got a chance to ask the PKNS FC man his thoughts on the colourful displays by their followers.
"Tifos are definitely effective in motivating players. They channel the fans' spirit into the team, and heighten the atmosphere.
"That's why I wrote that tweet, I always miss that atmosphere, when we have 90, or even 100,000 people in the stadium," explained Akram.
We also asked his favourite tifo of the three pre-match displays that have been put up by the ultras, in their three previous home matches.
"It's definitely the one shown before the Thailand match; with the tiger challenging the elephant!"
He has one more request for the home fans, to help them on Tuesday.
"I want them to help unnerve the Vietnam team by singing and chanting. That way they can also make sure that the Malaysia players are always alert and motivated," asked the 25-year old midfielder.
Keep updated on the 2018 AFF Championship!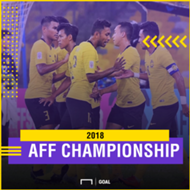 Follow Goal Malaysia 's Instagram account to see photos and watch videos from the AFF Championship!