AFC U16 Championship
AFC U-16 Championship 2018: Bibiano Fernandes wants India to go in as underdogs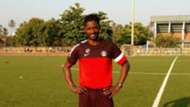 India U-16 have been drawn alongside Iran, Vietnam and Indonesia in the AFC U-16 Championship 2018 official draw for the competition that is to be held in Malaysia from September 20 to October 7, 2018.
Under head coach Bibiano Fernandes, the junior Indian national team won the SAFF (South Asian Football Federation) U-15 championship in 2017 before qualifying as the second best team in the qualifiers for the AFC U-16 Championship 2018.
"I was not expecting a favourable draw because when you come at this stage, no team is easy. Although Iran, Vietnam and Indonesia are in our group, we have to play to our best if we want to qualify for the quarterfinals," Fernandes told Goal in an exclusive chat.
"We will start doing some research on these countries, try to get some videos and track the previous groups where they qualified from. We will try to get some feedback on Iran, Vietnam and Indonesia," he continued.
"Looking at the draw, we would like to go in as underdogs. Definitely, we take each match at a time and try to win every game. Although Iran and India played in the last [2016 AFC U-16] Championship when it was in Goa, this time they (Iran) will surely be a different team."
A top four teams in the competition will be awarded a direct spot in the 2019 U-17 World Cup in Peru.
"Either way (whichever teams India are drawn against), we have to give our 100 per cent. in each game. Only if we play to our best will we move closer to our target. Our target to get there (2019 Under-17 World Cup)," said the Goan.
Besides training in Goa and Kolkata, the Indian contingent have had overseas trips in Dubai, Qatar, Hong Kong and Spain.
"The exposure tours have been helping us a lot. They have actually shown us where we are and we have noticed that there is not much difference between a team like USA and India," felt the coach.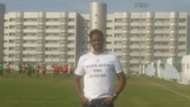 He added: "Physically, yes, there is a lot of difference. Technically too they (USA) have the edge, but we match in fitness. We have seen our weaknesses and we know our strengths. The games that we had against USA and Norway were not at all one-sided. Both teams (opponent and India) had clear chances in those games."
Bibiano Fernandes has also acknowledged the endeavours of the AIFF (All India Football Federation) and the SAI (Sports Authority of India) for leaving no stone unturned towards his boys' preparations.
"AIFF along with SAI has given the [India] U-16 team and me full support till now. They have been very active and supporting this team in every possible way to make it to the 2019 U-17 World Cup. 
"So far, whatever we have asked, it has been given to us. I believe in this team and if we play to our potential in the group stages, we can qualify for the quarterfinals. We have another four and a half months to go. We need to work on a few weaknesses that we saw in Spain, but I have great belief in this team," he asserted.