Academy View: Breaking barriers with football in Liberia
Cecelia Tyler and William Smith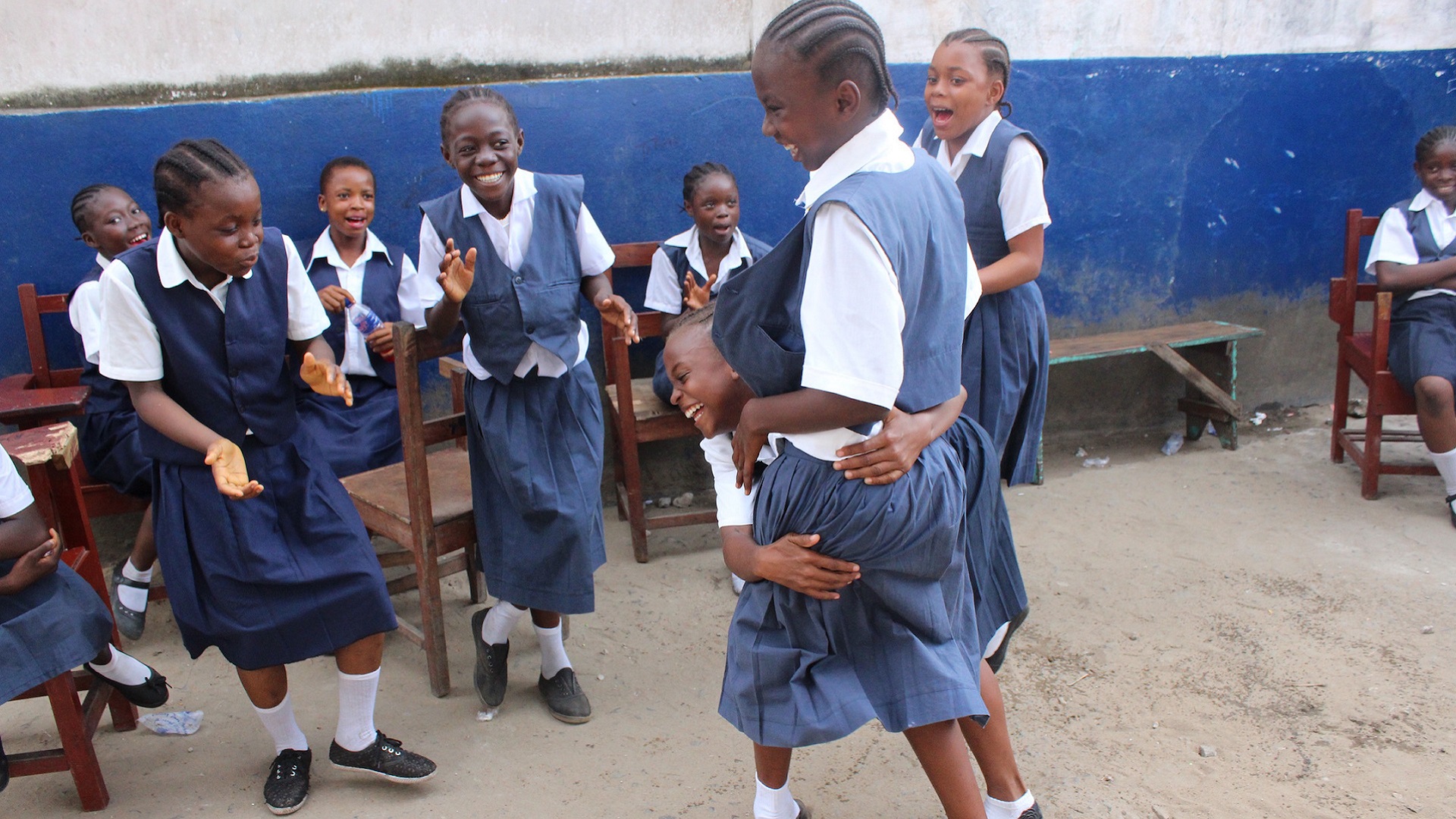 MFA
---
ACADEMY VIEW: MONROVIA FOOTBALL ACADEMY Follow on Twitter
---
It's 3:30pm on Wednesday, July 5, and hundreds of children are gathered at the Fair Grounds pitch in Buchanan, Liberia. Over the past six hours, every child has taken Monrovia Football Academy's academic entrance exam and played 20 minutes of 5v5 football.
Inside a school building adjacent to the pitch sit four Academy staff members, an 8-year-old girl, and the girl's mother. This young girl has performed exceptionally well on the entrance exam and shown potential on the football pitch, so she has been called for an interview. She rests on the edge of her seat, flipping excitedly through the Academy's photo book.
Our Executive Director is asking the same questions he will ask 75 more children in interviews across Liberia. Where do you live? How old are you? Which school do you attend? Mama, what do you and your husband do for work?
And then he asks the question everyone in the room has been waiting to hear: Mama, are you okay with your daughter playing football? The girl's mother answers, and the air in the room evaporates with her words. Frustration sets in – another parent unwilling to let her daughter access a golden opportunity. When asked why she would not like her daughter to play football, she answers, "I do not want my daughter to look like a man."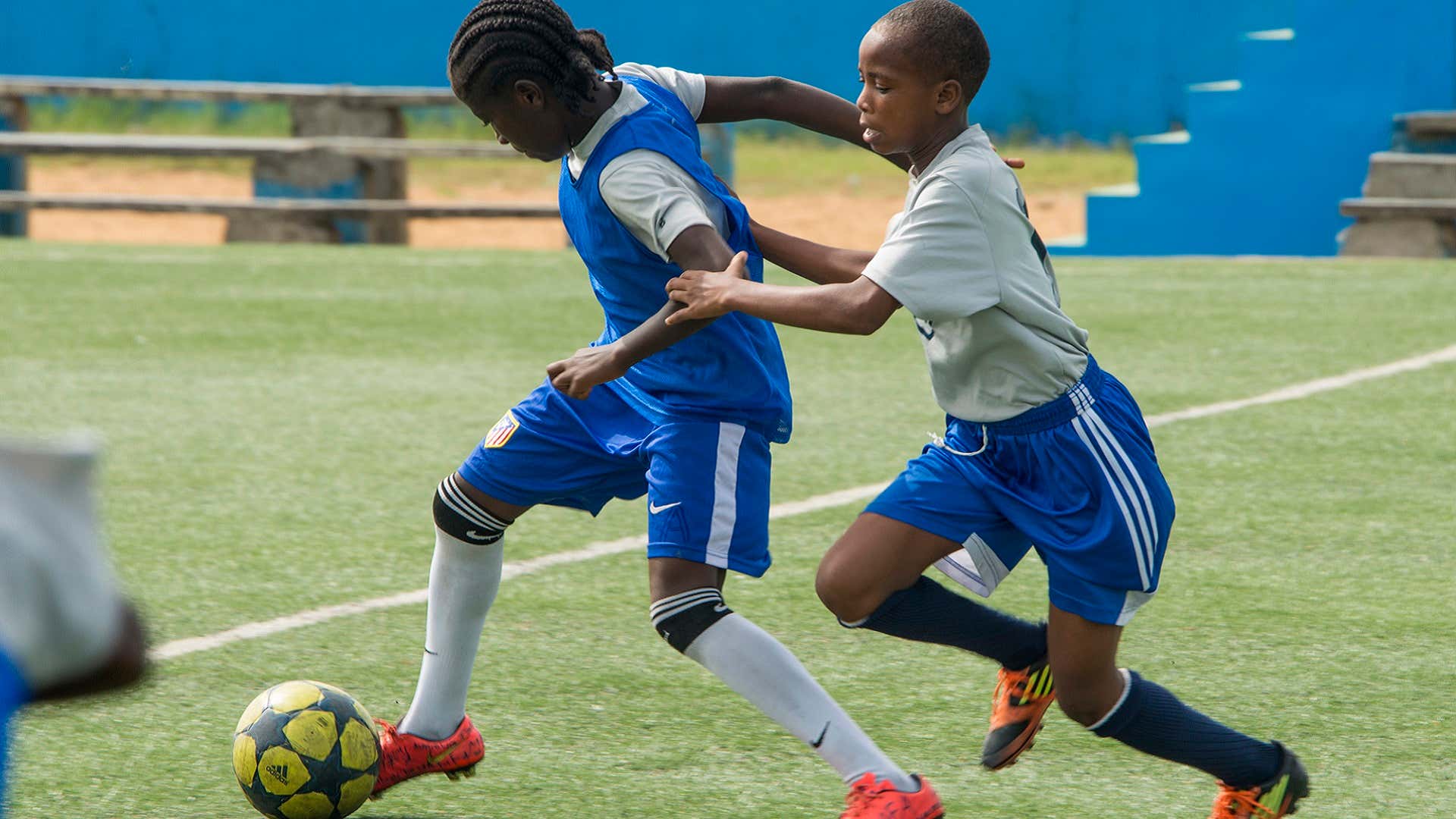 Gender Inequality in Liberia
There is a severe lack of academic, athletic, and employment opportunities for Liberia's youth. Classrooms are under resourced and lack qualified teachers, the infrastructure for youth football is limited (albeit improving thanks to recent efforts from the Liberia Football Association), and job opportunities in the formal sector are few and far between.
All are impacted, but girls are disproportionately affected. 63 percent of boys between the ages of 15 and 24 are literate; less than 37% of girls can say the same. Football is commonly referred to as 'manball'. There is a women's professional football league, but it has seven teams and is severely underfunded. The Liberian women's national team has played one Fifa recognized match in the past six years.
Despite the presence of President Ellen Johnson Sirleaf – the first female president in Africa – gender inequality is rife in Liberia.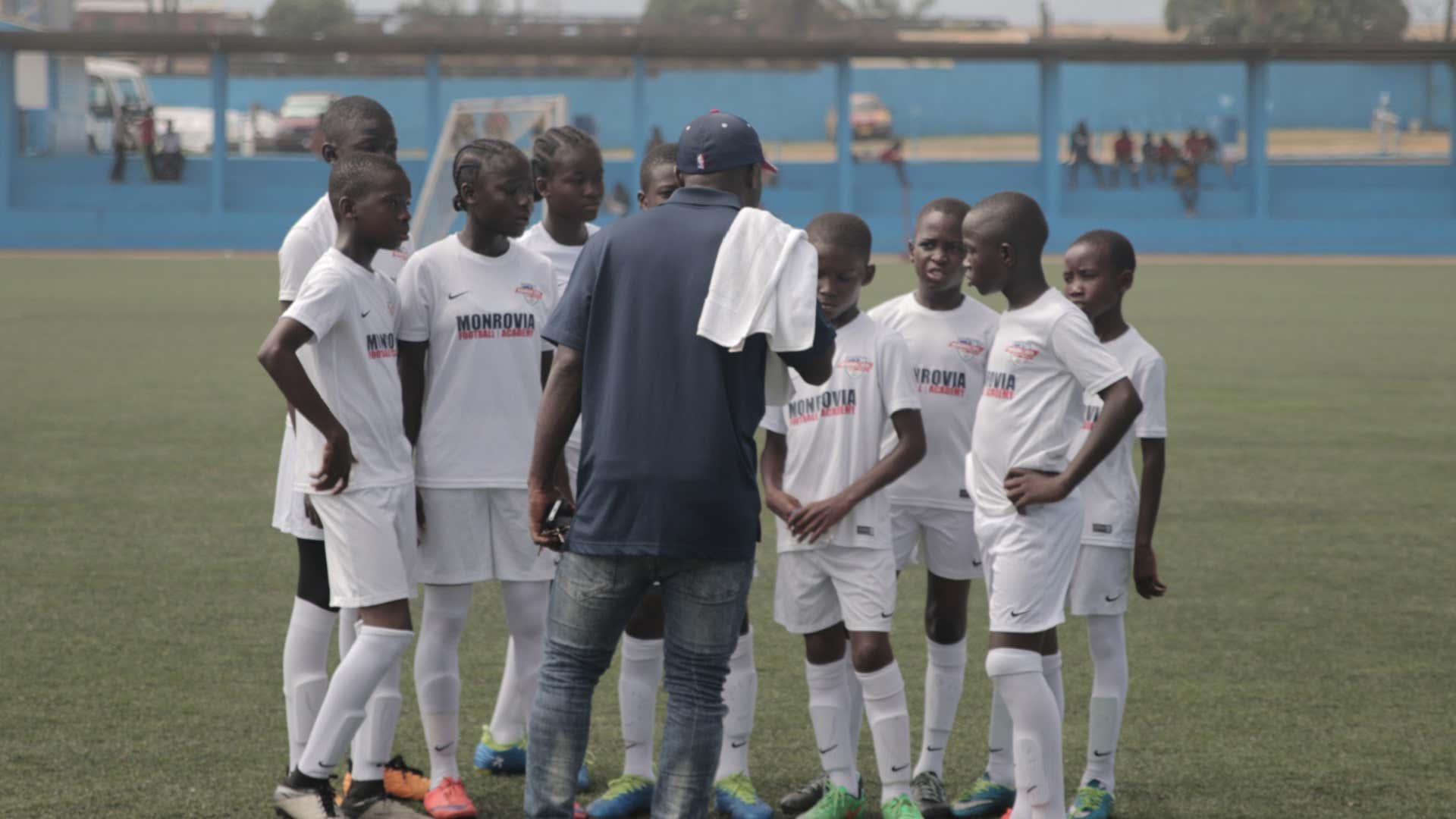 Monrovia Football Academy: Breaking Down Barriers
At Monrovia Football Academy, we use education, football, and life skills lessons to break down gender barriers. Boys and girls train, eat, and study together. By training with the boys – and often outplaying them on the pitch – our girls have a sense of empowerment that reveals itself both on and off the pitch
After training sessions, we sometimes use the sense of camaraderie developed during training as a platform for honest, open discussions about gender equality. Male and female football coaches alike engage students on questions about gender norms in football, education, and society. We find that our students speak freely in this environment, producing piercing dialogue that often results in our boys reassessing their attitudes toward gender.
In the classroom, the top student in each of our three academic classes during the 2016-17 school year was a girl, and on average the girls consistently outperform the boys.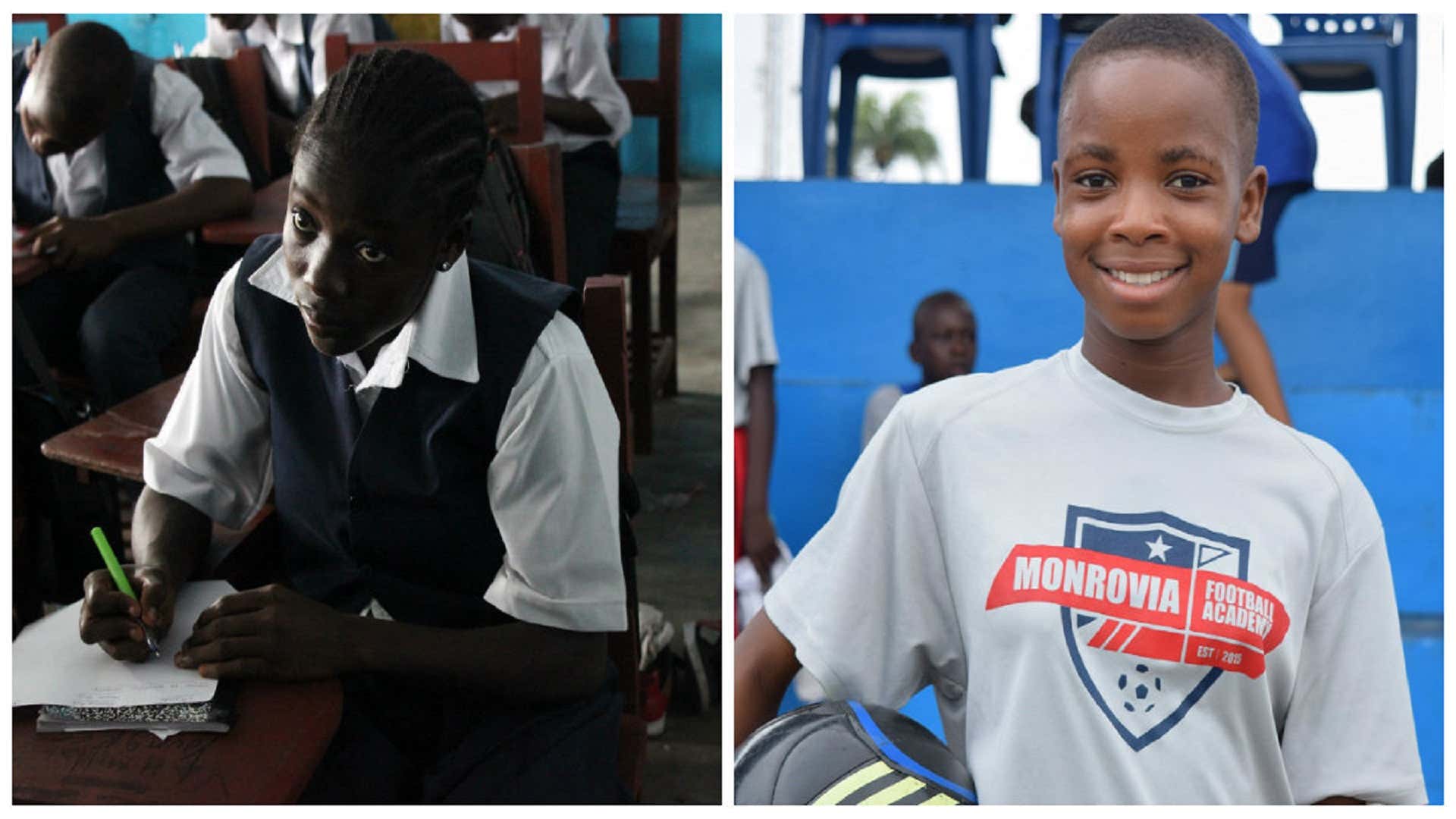 Blessing Kieh, MFA 6th-grade student" and "Jessica Quachie, MFA 4th-grade student
Patience and Persistence
There are, of course, barriers that remain unbroken. We recently completed the first phase of our 2017-18 application process, in which we saw more than 1,000 children and had a total of 570 applicants take our entrance exam. Just 60 of those 570 children were girls.
There are multiple reasons for this gender gap – girls do not know the opportunity to play organized football exists; parents do not want their daughters to play football; girls believe myths that they will not be able to bear children if they play football, etc. – and there is thus a long way to go.
Our job is not to dictate how people should live their lives and raise their children, but rather to make sure everyone in Liberia knows there is an opportunity for young girls to play organized football.
Progress will come. In some ways, it already has. Two of our girls, Blessing Kieh and Jessica Quachie (pictured above), routinely start in matches with our first team. If one stands among the spectators at our matches, one will inevitably hear the murmurs: "Wow, those girls are really playing football! They look confident."
Believe us, there is a lot more where that came from.
Facebook: monroviafootballacademy
Twitter: @MonroviaFA