City of David (C.O.D) Football Club will have five of their players train with English side, Bolton Wanderers in an international football training camp after they distinguished themselves at the fifth C.O.D United/Bolton Wanderers in Lagos.
They are Michael Mitchel, Sanusi Abayomi, Onimisi Sule, Esho Ajibola and Bobby Agumnonso.
They six-day training camp held at the City Turf football pitch was facilitated by a team of specialist youth team coaches Tony Kelly and Daniel Clarke from the Trotters' youth set up and C.O.D United youth team coaches.
There, over 50 boys and a girl were taught the latest drills in ball control, drilling, passing and movement, coordination and balance as well as in-class sessions.
"This makes me feel very happy because it's always good when you plan something and everything goes according to plan," C.OD Chief Executive, Shola Opaleye told Goal.
"We need to keep moving because we have a tagline called continuous improvement and from the feedback we get from people, we will continue to improve.

"Honestly, what we get is the joy we get from these players and we know we are touching lives and that is why we are here.
"We have taken 16 players to Bolton Wanderers and before the end of the year, more will join them. All we need to do is keep going by making this camp bigger," he concluded.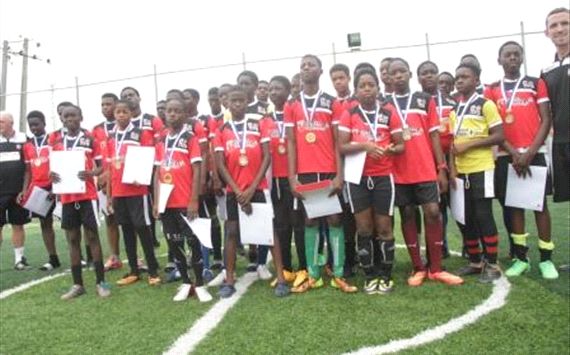 Clarke on his own part said he was impressed with the rate at which the budding talents improved within the limited time spent together.
"We have had a great time passing knowledge on to the kids and seeing them make such a great improvement in such a short space of time," he said.
"The kids have enjoyed themselves and they have picked up valuable lessons that will improve them as players.
"They have also made new friends and learnt a thing or two about discipline, excellence and teamwork. In all, I can say the camp is a huge success," he concluded.
Nansel Selboh, a product of the camp made the provisional list of the Golden Eaglets to the 2013 Fifa U17 World Cup in the United Arab Emirates – and has since started a professional career in the United States of America.