Nigeria
's victorious Super Eagles were welcomed into the city of Lagos on Friday by jubilant fans after their triumpant sojourn in South Africa. After being feted by President Goodluck Jonathan last Tuesday in Abuja, it was the turn of Lagos governor Babatunde Fashola to host the team.
Fashola hosted the squad at the Alausa seat of government where he doled out cash gifts to all an sundry.
Goal.com
photographer Olumide Amos brought back these images.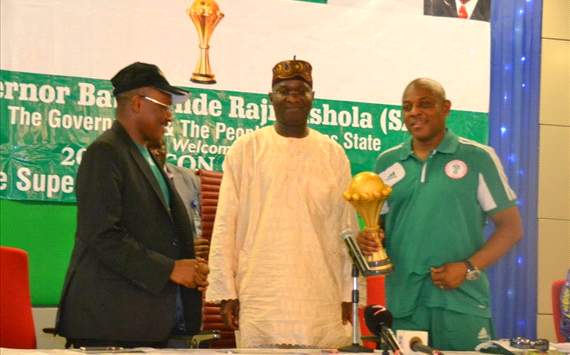 Stephen Keshi presenting the trophy to Governor Fashola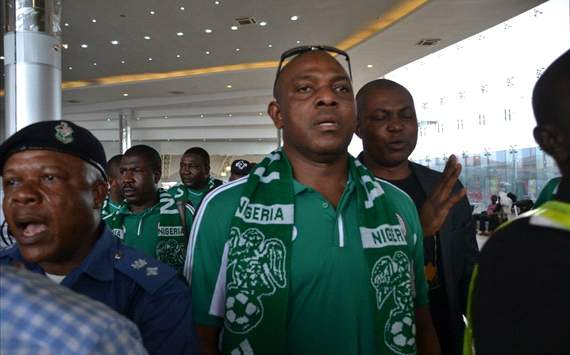 Stephen Keshi arriving in Lagos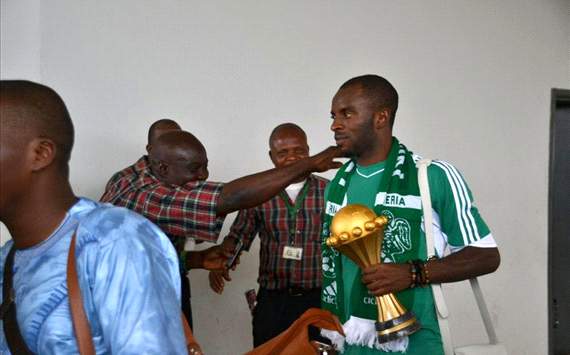 Sunday Mba with the Afcon trophy