---

COMMENT
By Dan Edwards

---
If Boca Juniors idol Carlos Tevez has proved one thing beyond doubt in his 31 years on this planet, it is that he is an inveterate winner. From La Bombonera to Turin, from Sao Paulo to both the red and sky-blue halves of Manchester, the striker has lifted almost every major trophy that world football has to offer. Seven league titles in five clubs and four nations; four international trophies, including a Copa Libertadores/Champions League double achieved by just six other players; a total of 20 competitions won in his career and the promise of more to come: this is a player that drags his clubs to victories.
A quick look at Carlitos' last and current clubs also makes that fact painfully clear.
While Juventus have been in free-fall without the battler raised among the battered apartment buildings and rampant crime of Fuerte Apache, Boca are sitting pretty one point off the top of the Argentine Primera Division and hoping to mark Tevez's comeback with at least one title by the end of 2015. A win this Sunday over arch-rivals River Plate in the striker's first Superclasico since returning post-Copa America would give the
Xeneize
a giant boost in their bid for the league.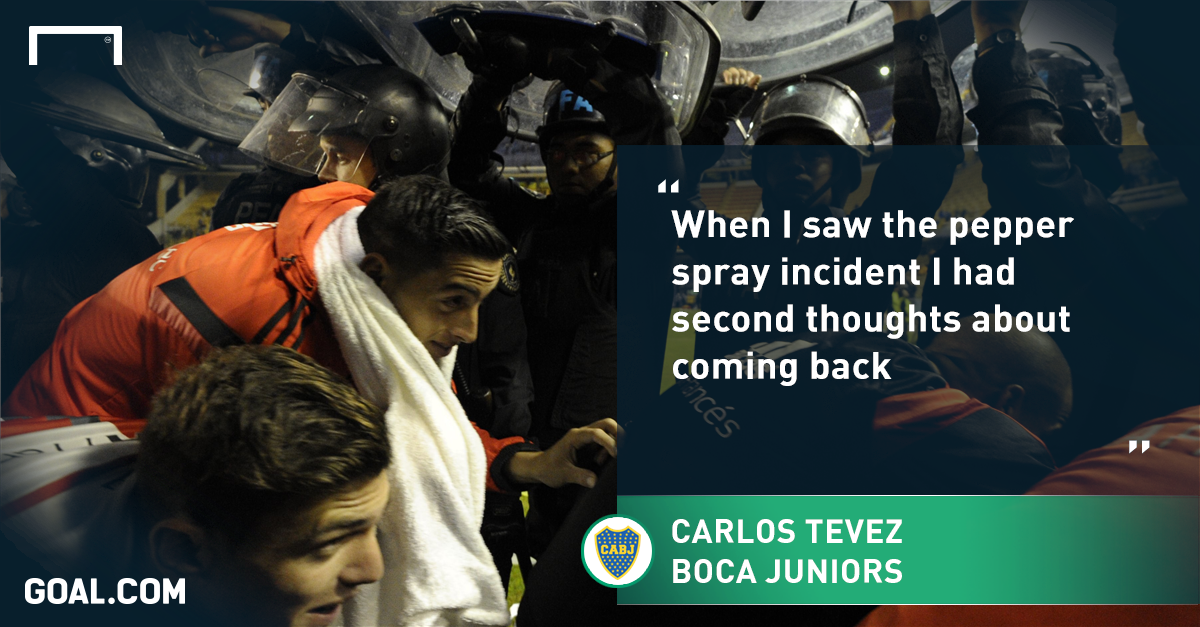 The bizarre decision to keep the Primera running during the international weekend robbed Boca of their talisman in a massive clash against San Lorenzo. The absence of Carlitos, as well as Fernando Gago, away on international duty as Argentina tune up with a mini-US tour, was sorely felt. The giants went into the game as leaders, but lacked the poise and incisiveness Tevez gives their game and eventually went down 1-0, an unfortunate error from teenage prospect Rodrigo Bentancur handing the visitors a win which helped them leapfrog Boca at the top. The ex-Juventus man's impact has been felt, and not just in the back of the net.
During his stay in Europe Carlitos became accustomed to playing with the best playmakers and providers around. This service, added to his wonderful finishing talent, made him one of the most potent penalty area forwards in both the Premier League and Serie A. At Boca, we are seeing a different side to his play. The club do not boast the same creative talent, so Tevez has taken it on himself to drop back and play that same position. Acting almost as the kind of traditional No.10 made famous at La Bombonera by Diego Maradona and Juan Roman Riquelme, he runs the hard yards and makes the players in front of him step up a gear. Jonathan Calleri, to name one, has been transformed since the arrival of the Argentina international and is seriously touted as a future pick in Gerardo Martino's squads.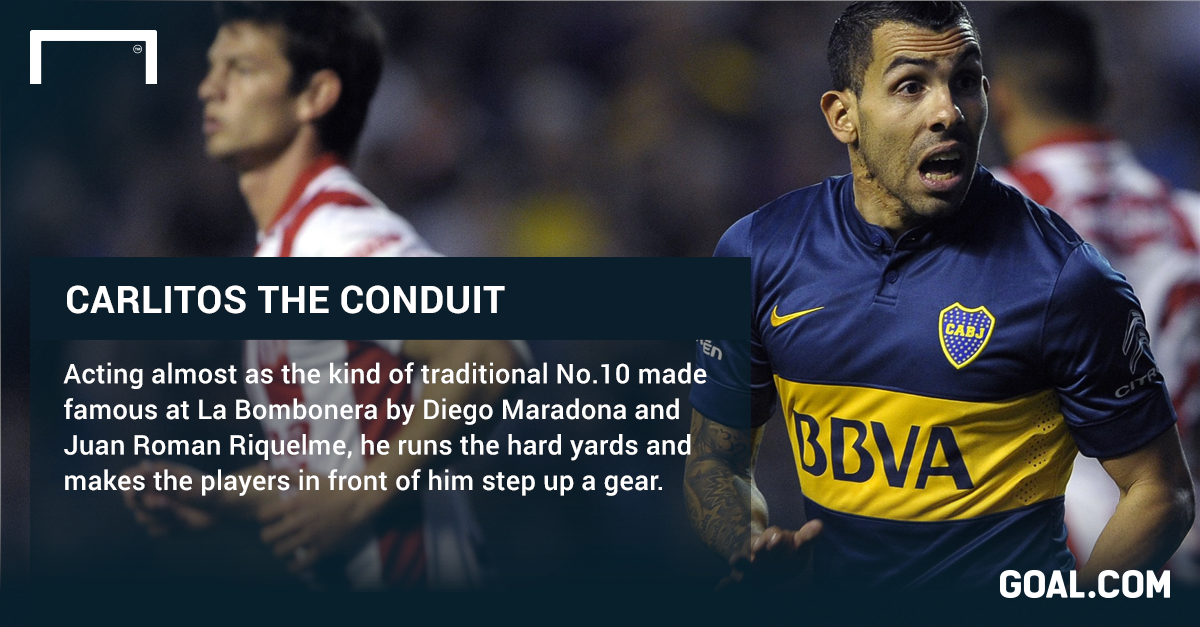 "Tevez is going to help me score a lot of goals," the 21-year-old ex-All Boys wonderkid told
Clarin
. It proved to be a very accurate prediction. Four of Calleri's seven Primera goals have came in the six games he has shared with Carlitos. The man himself has netted just two, but his impact has been felt far beyond the score-sheet. He has helped stabilize a team which, while far from outright crisis, was reeling from events on and off the field.
Boca had started 2015 in imperious form, leading the Primera and with six wins out of six to top their Copa Libertadores group. At that point, however, disaster struck. A 1-0 loss to River in the last-16 of the continental competition left the side needing a win at the Bombonera for the second leg. It was an explosive match, but for all the wrong reasons. With the return goalless and deadlocked at half time, a mindless fan doused the away playerswith a homemade pepper spray substance as they entered the pitch for the second period. It caused a national scandal, and led to Boca's ejection from the Libertadores as well as a long campaign of accusations and recriminations within the club. "When I saw the pepper spray incident I had second thoughts about coming back," Tevez admitted to
TyC Sports
in a recent interview. But come back he did, to Boca's joy and Juve's despair.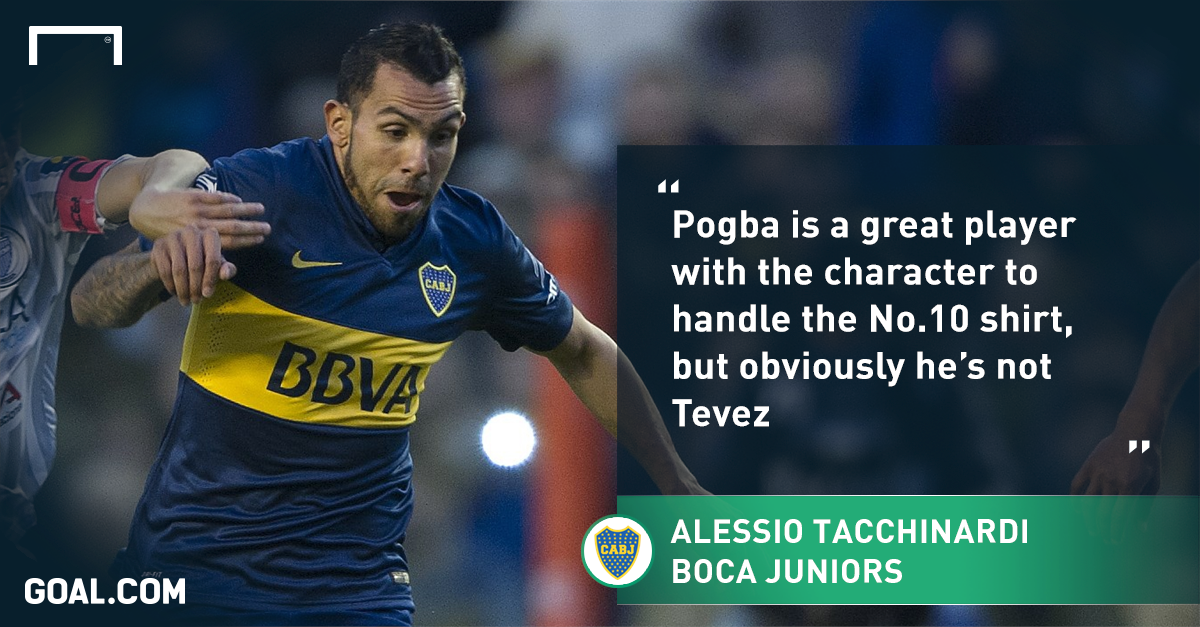 While over in Argentina Tevez is focused on taking down River and gunning for the title, the Old Lady is still hurting from his departure. It is of course not just the Argentine. Andrea Pirlo and Arturo Vidal both followed Tevez out the door, robbing the club of its creative spine. Those charged with filling the gap - former Palermo promise Paulo Dybala and Paul Pogba in Tevez's No.10 jersey - may yet live up to their billing but two defeats in the opening two games is far from encouraging.
"Without the Argentine, Juve are a house without foundations and must reconstruct," former
Bianconeri
star Alessio Tacchinardi declared last week. "Pogba is a great player with the character to handle the No.10 shirt, but obviously he's not the Apache."
Juventus will miss the 29 goals their star contributed during that brilliant 2014-15 season. But Tevez is so much more than hitting the net. His energy, commitment, selflessness and burning desire to win at all costs is priceless, and Boca will be extremely grateful he is lining up in the blue and gold as they seek to vanquish their arch-rivals and revitalise their march towards the title.