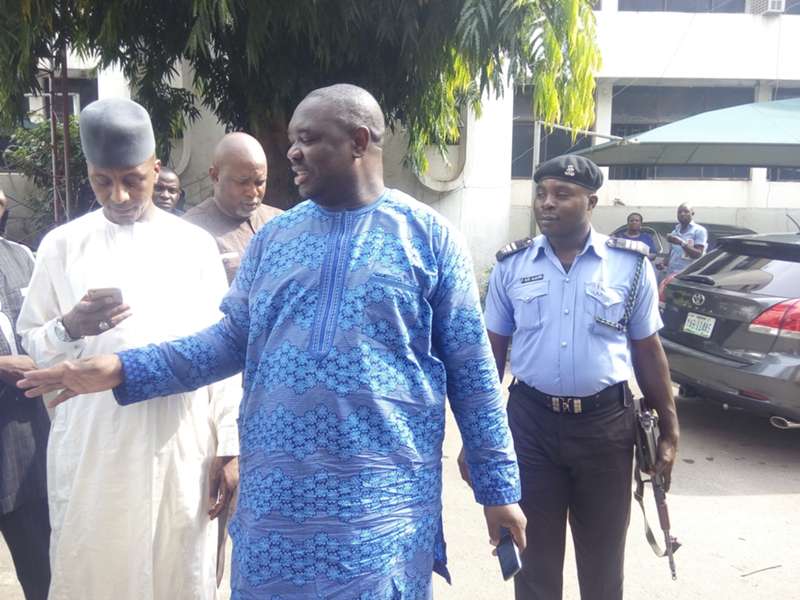 Ambassador Chris Giwa is a man of many parts. He is a politician par excellence and sports administrator of high repute having superintended the rise of his club, Giwa FC since its formation in 2012.
Giwa has always been interested in leadership and it was no surprise he contested the governorship election of Plateau State in 2011 under the platform of the defunct Action Congress of Nigeria (ACN) but came a distant fourth during behind winner Jonah Jang (PDP), Pauline Tallen (LP) and Damishi Sango (ANPP).
In 2013, he also contested but lost the race for the Plateau North Senatorial seat.
He came into football administration in the late 1990s when he was made chairman of the Mighty Jets Football Club of Jos which contested in the elite division for several years. In 2004, he became chairman of Plateau United FC before delving into partisan politics.
He was not deterred by his failure to lead his people and barely a year later he formed Giwa FC which secured promotion to the Nigeria Professional Football League (NPFL) in 2013 and has remained a force to reckon with in the top flight for the last three seasons, with some impressive performances which saw them narrowly miss out on a place on the continent in the last two seasons.
Giwa was not done with seeking political power, this time in sports, as he capitalized on the rumblings in the Nigeria Football Federation (NFF) to contest for the presidency in place of former president, Alhaji Aminu Maigari.
He was elected as the President of the NFF on August 26, 2014 in an election that was marred by electoral apathy. Only 29 of 44 members voted as he defeated former NFF VP Mike Umeh in a poll supported by former sports minister Tammy Danagogo.
Another election spear-headed by the Maigari-board in Warri a month later brought up Amaju Pinnick as president of the NFF, a choice supported by former Fifa president Sepp Blatter.
Many meetings have been done to bring the two warring parties to a round table discussion to have the issue thrashed out completely but all have met brick-wall with both sides raising accusing fingers and unable to reach a compromise.
Giwa seems to have got his wish to head the NFF on Friday, April 8, 2016 when a Federal High Court in Jos nullified the Warri elections that brought in Pinnick and ruled that the Plateau-born sports administrator be sworn in as the NFF boss, a verdict which Pinnick's faction has appealed and asked for a stay-of-execution.
Not much is known about Mr Giwa's personal life but Jos-based sports journalist Samson Omale told Goal: "Chris Giwa is a man of few words but says he is very passionate about Nigerian football and intends to bring the glory days of Nigerian football back under his reign."
Nigerian football has been enmeshed in a lot of controversy since the past two years and it does not seem that things will come to an end soon.